Episode 13 picks up where we left off with episode 12 and is the final leg of our trip. As always, thank you so much for reading.
Flight Details
Welcome to Southwest Airlines flight 1031 with service to Atlanta, Georgia. We're in the same B737. Our block time for this flight is 1 hour, 55 minutes with a flight time of 1 hour, 27 minutes. Our planned fuel is 14,842 lbs. and our take-off weight is 132,041 lbs. Our cruise altitude is FL380.
Route: ARKES4 ARKES SEAZY MATLK Q77 WASUL Q77 SHRKS LAIRI LARZZ JJEDI2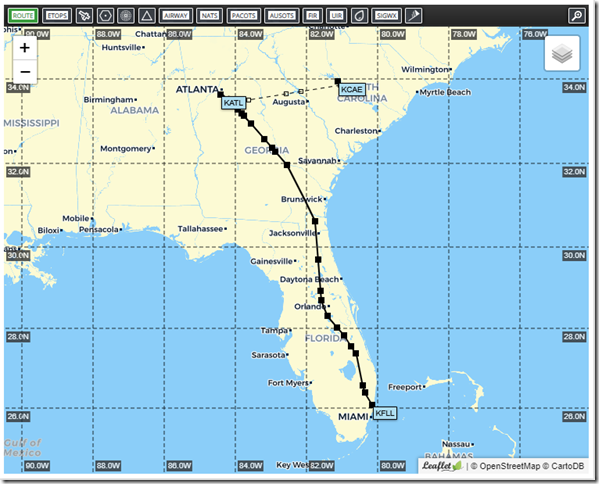 Headed Back To Atlanta
This the final leg of a three leg journey will have us back in Atlanta before sunset. We seem to be running slightly ahead of these storms and that's a good thing. We're hoping to get out of Fort Lauderdale before a ground stop ruins our day. With all passengers/bags loaded, the aircraft is ready to pushback for another on-time departure.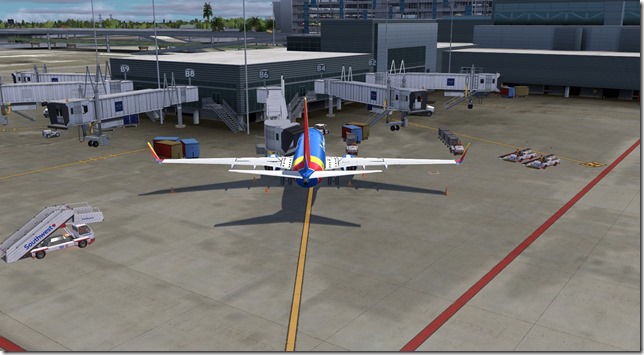 Taxing out to 10L.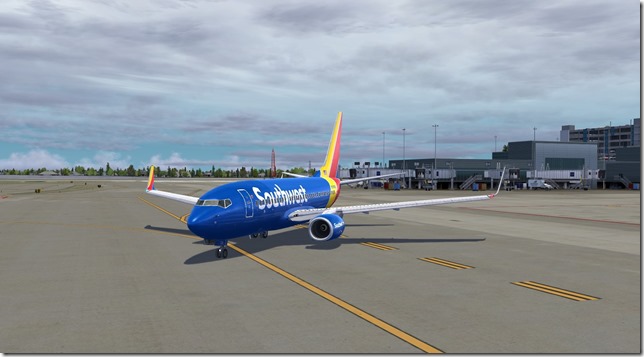 Blasting out of FLL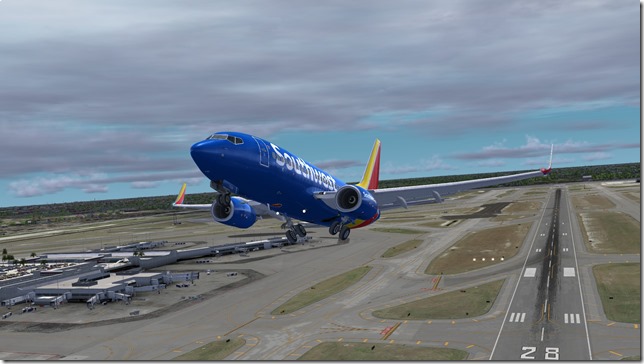 Making our left turn to join the departure.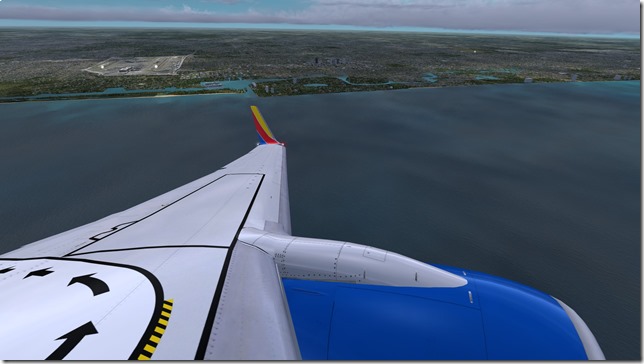 The view off the starboard side. The combination of REX SkyForce, REX Environment Force and ActiveSky is doing an amazing job of providing the eye candy for this trip.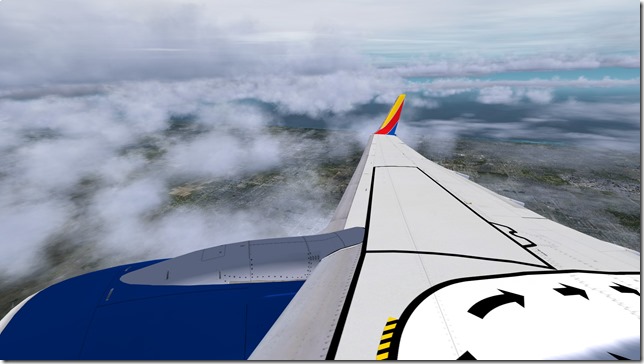 ATC vectoring us around the strongest of storm cells. We're keeping the seatbelt signs on until we get above these clouds. The turbulence is bouncing us around as we continue to climb up to 38,000 feet.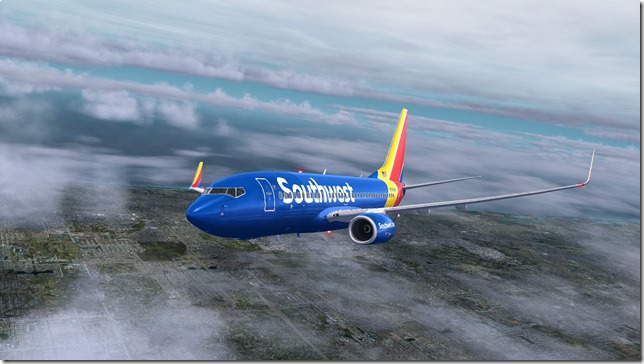 Between cloud layers things have calmed down a bit. Just a few more thousand feet and we should be in the clear.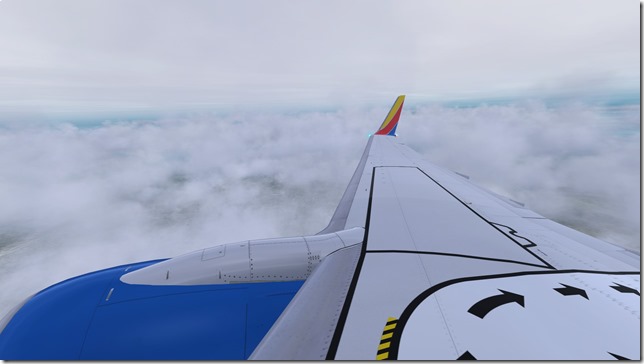 Smooth skies at last. We've turned off the seatbelt sign and released the cabin crew to begin cabin service.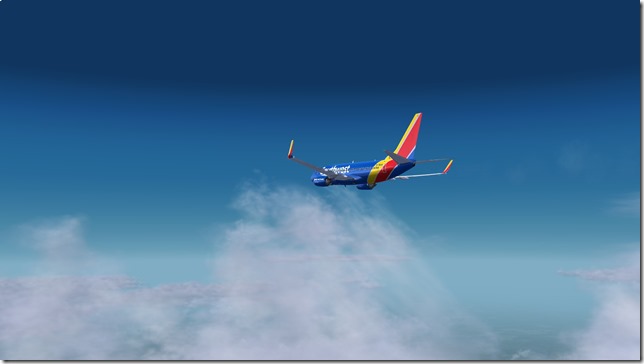 I quite like the new Southwest livery.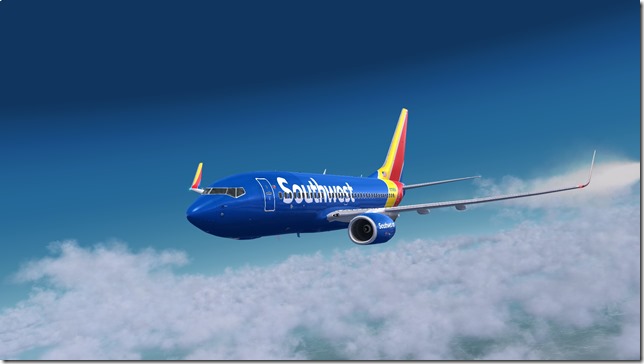 Beginning our descent into the Atlanta area.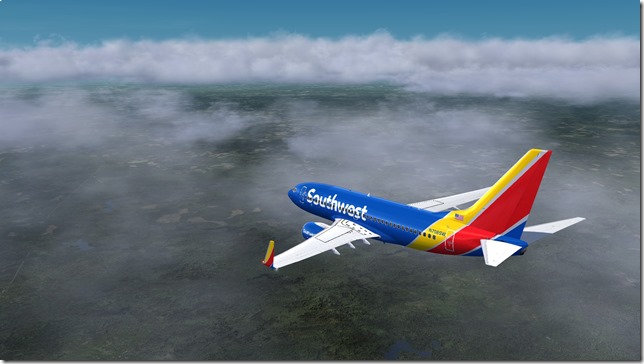 Joining the approach for runway 27L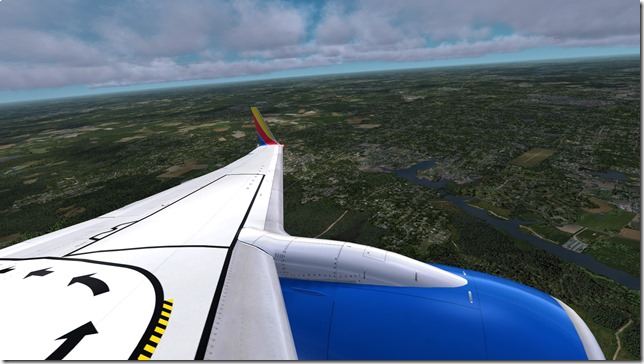 Clear to land, runway 27L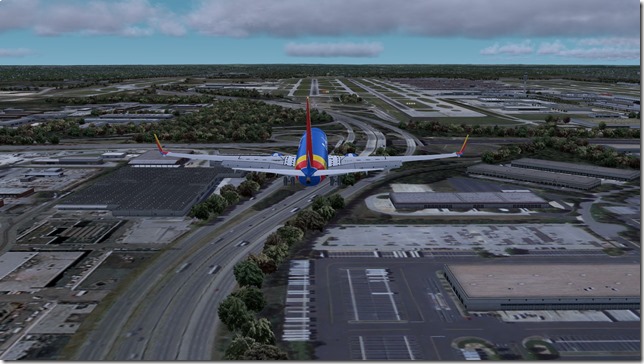 Touchdown imminent.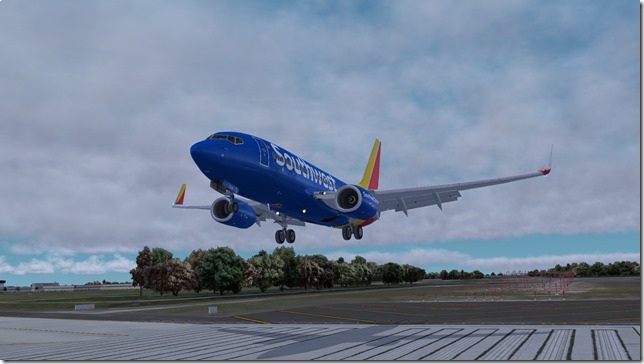 Parking up at C6 at Atlanta's Hartsfield-Jackson International Airport.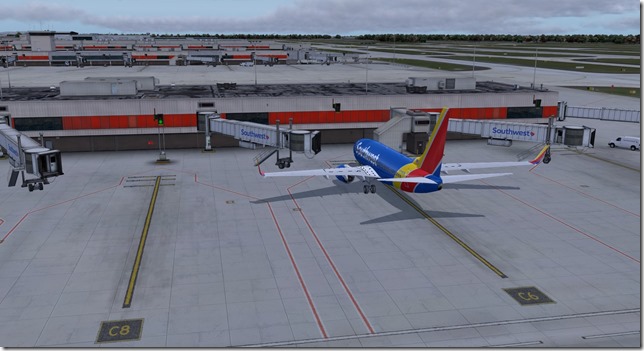 Our day is done and what a day it's truly been. Once we turn the aircraft over, I have about 90 minutes to grab something to eat and head to gate C14 to take a jump seat flight to Chicago Midway. Tomorrow I will serve as Sr. First Officer for a flight out of MDW to Detroit and back. Then I jump seat out to Oakland where I'll have three days off before another full day of flights on the west coast. Fun times ahead.
Before I close out this report, let me just show my APL progress thus far. As you can tell from the image below, my total XP is 395.66 and climbing. I have just over 254 XP to go before my promotion to the rank of Captain and the move over to the left seat. As previously discussed, I'm earning $40.25 per hour at Southwest as a Sr. First Officer and now that I'm getting the hours I need, I'm content to stay at SWA for the near future.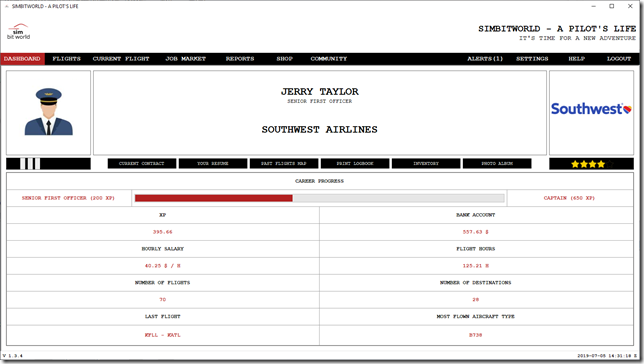 With the last payday, I purchased a headset which along with the mobile phone and flight bag is earning me an additional 25% XP on each completed flight. While I really don't think there is any right or wrong way to build your APL career, in my opinion (at this time) earning extra XP is more important than earning additional money bonuses. So all my salary earnings has been going to building up the XP bonuses.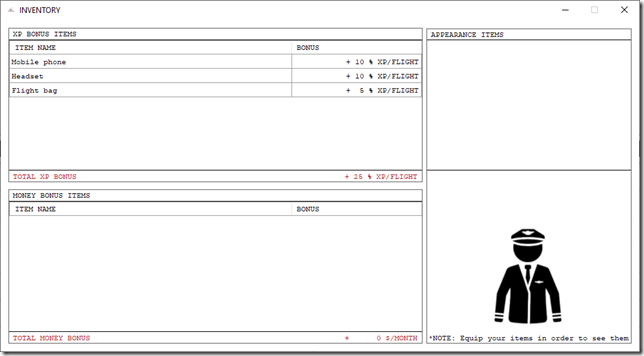 See you next time.
Credits
If you are interested in experiencing your own "A Pilot's Life", I highly recommend the A Pilot's Life, by SimBitWorld add-on for Prepar3D, FSX and X-Plane. You can learn more about the A Pilot's Life by visiting the SimBitWorld website and/or purchase APL at SimMarket. Also, please read my full review of A Pilot's LIfe here.
Flight Simulator: Prepar3D v4.5 (hotfix 1)
Aircraft: PMDG 737-700
Airline: Southwest Airlines (SWA)
ATC: VATSIM
Airport Scenery: KFLL FSDreamTeam, KATL Imaginsim
Terrain Scenery: Orbx Global Base, Orbx Vector, Orbx openLC North America
Sky/Cloud Textures: REX 5 SkyForce and REX 5 Environment Force
Weather Generation: ActiveSky (ASP4)
Flight Planning: SimBrief, Navigraph, FlightAware, FlightRadar24
Note: If you are interested in any of the above mentioned add-ons. Visit my P3D Add-ons directory for links.