MSFS Settings
My Microsoft Flight Simulator (2020) Settings – Updated 10 June 2023
As I have previously done for both P3D 4.x and 5.x, here are my current configuration settings which I use to give me the look and performance I desire in Microsoft Flight Simulator (MSFS 2020).  Before I drill into the individual settings, allow me to point you to My Hardware page which you can review my gaming PC specs as this will play a major role in regards to how effective my settings may (or may not) work on your own individual system.  My settings should only be used as a guide as there are no guarantees they will perform the same for you.  In other words, your mileage may vary.  You may also be interested in my extensive list of software add-ons for Microsoft Flight Simulator.  When the spreadsheet opens, click on the MSFS 2020 tab at the bottom.
Also, as I have also mentioned on my P3D settings guides, Much like a "Landing Rate" I really don't pay much attention to FPS.  I occasionally will check/monitor my FPS rate just to ensure everything is functioning as designed.  But what I strive for is a smooth and steady delivery of performance.   I would rather have more eye-candy displayed in a smooth fashion than worry about chasing 60 FPS.
Windows 10 Settings
I've found a few small tweaks have helped me get more performance out of MSFS.  The first is to make sure "Game Mode" is switched on.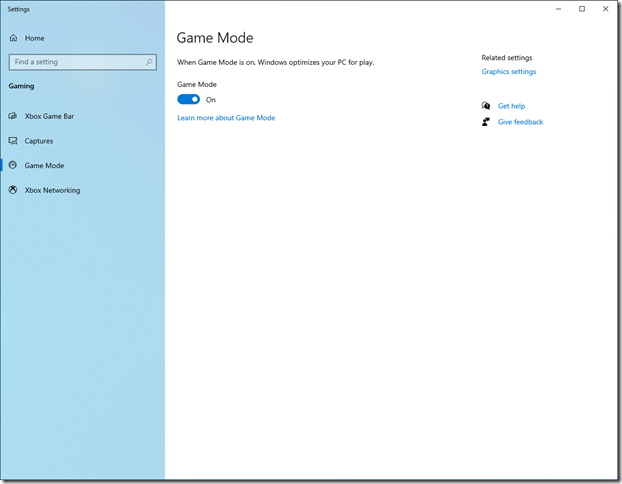 The second setting change I make within the Windows 10 OS is to turn off the option for Hardware-accelerated GPU Scheduling and to specifically add Microsoft Flight Simulator to the Graphics Performance Preference and flag it for High Performance.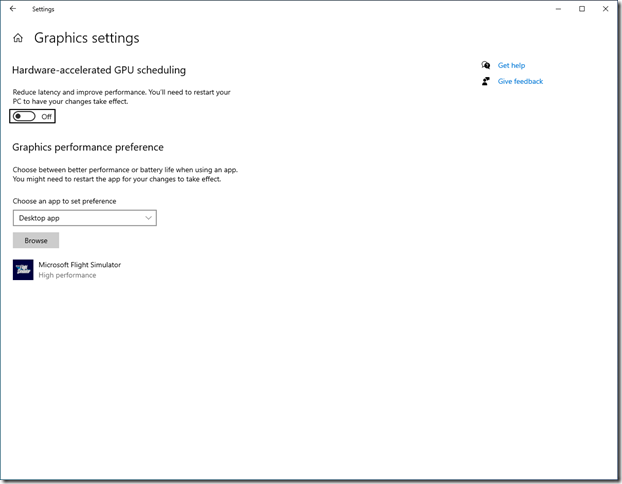 Nvidia Control Panel Settings
Within the Nvidia Control Panel, I have made the following setting changes.  The first being to select the option for "Use the advanced 3D image settings option" as show below.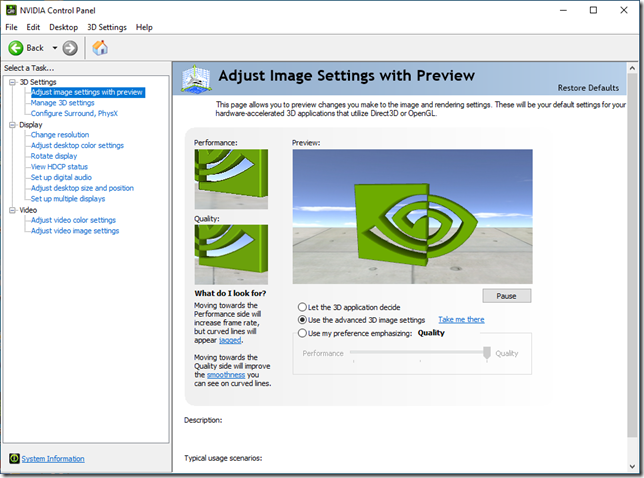 Under the Manage 3D settings screen, I have changed Image Scaling to be On.  Everything else is set to default.
Clicking the "Program Settings" tab, select Microsoft Flight Simulator in the dropdown and change the Anisotropic Filtering to 16X.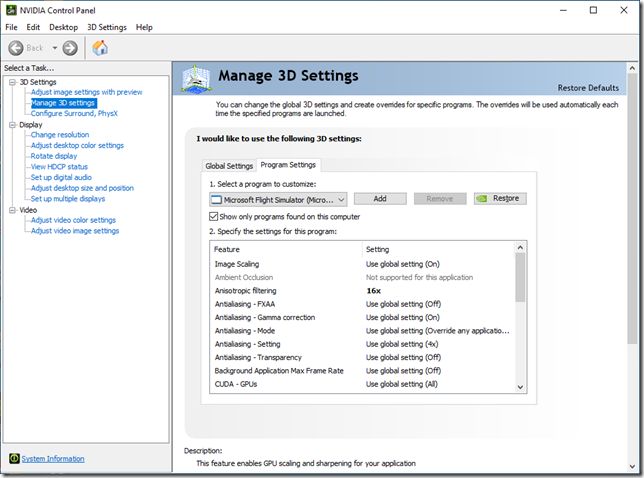 Next, I change the Power Management mode option to "Prefer maximum performance".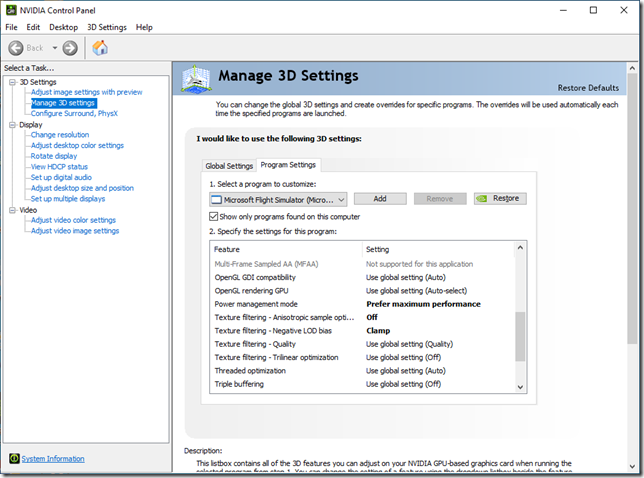 User Config File Changes (UserCfg.opt)
Generally in the past I've always hesitated to make changes to any configuration files.  However, I've read some interesting feedback from others who have made these changes.  The section where the changes need to be made are listed under the "PostProcess" section.  With these changes, the clouds look much better and just over all my visuals appear to be more defined.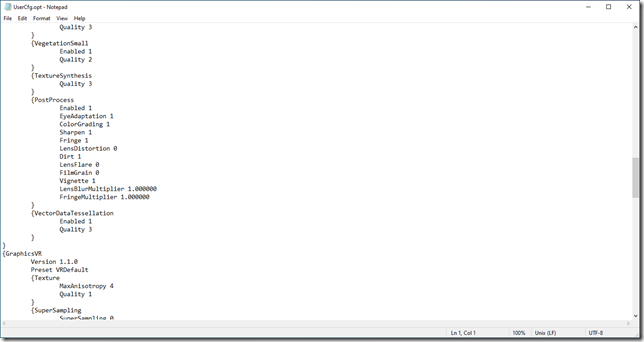 Microsoft Flight Simulator Configuration Settings
These are the settings within MSFS which I've been for the past several weeks.  These settings have worked well under SU12 with the new PC.