A Pilot's Life Storyteller Series–S1, E10
The situation is getting worse. Since returning from Portland, it's been more than 10 days since I've worked and I'm looking at my options. Before I accepted the transfer to San Francisco, I had been contacted by Southwest Airlines. I'm currently in discussions and weighing all my options. Something has to change. But for now, I have a trip down to Palm Springs and back. At least I'm flying…at least I'm working.
Flight Details
Our flight today is Alaska flight 596 with service to Palm Springs. We're in the B738. Our block time is 1 hour and 33 minutes, with flight time of just over 1 hour. Our cruising altitude is 31,000 and we're taking 13,780 lbs of fuel.
Route: SFO WAGES KAYEX LOSHN CLASN SIZLR3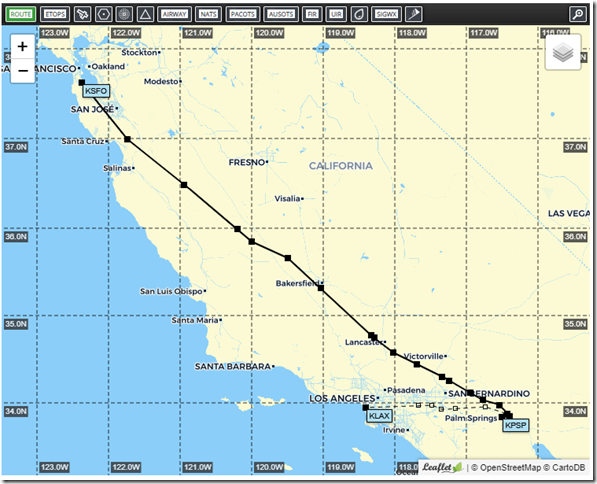 Time To Go
We're all buttoned up and just waiting for the jetway to be moved and the tug to connect to us.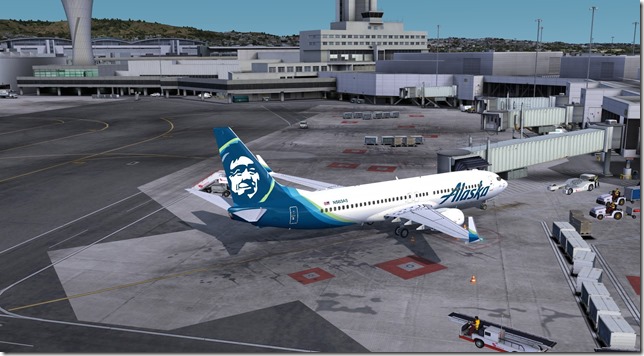 Taxing out to 01L. Looks like a United Airbus is about to depart.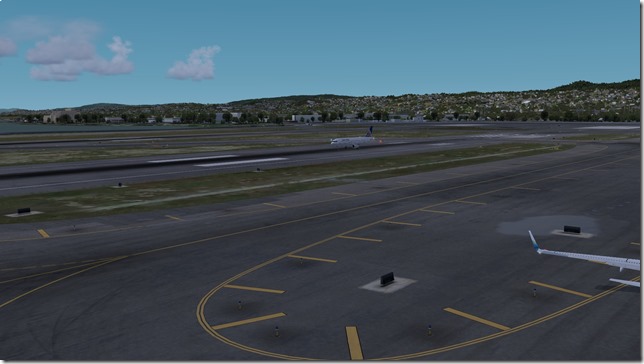 Wheels up and we're off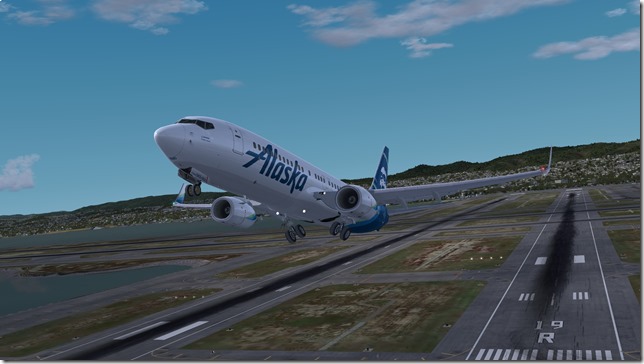 Making our turn around SFO. I do enjoy this departure.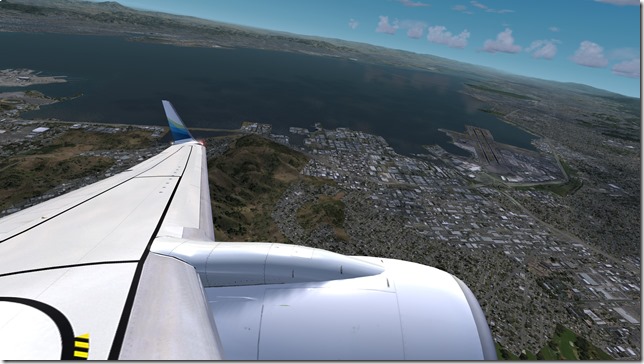 Bye-Bye SFO, see you later this evening.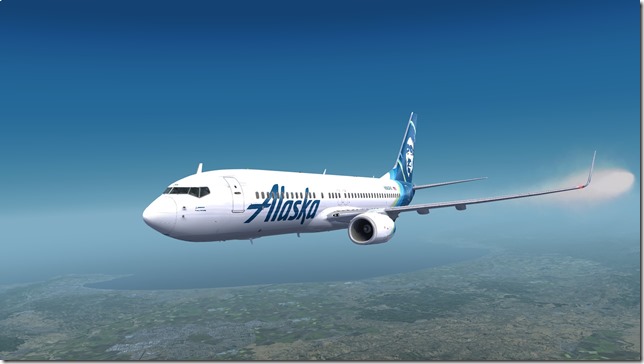 Beginning our descent into Palm Springs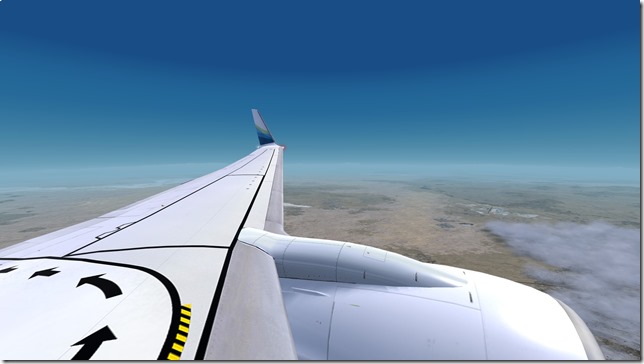 I'm digging this approach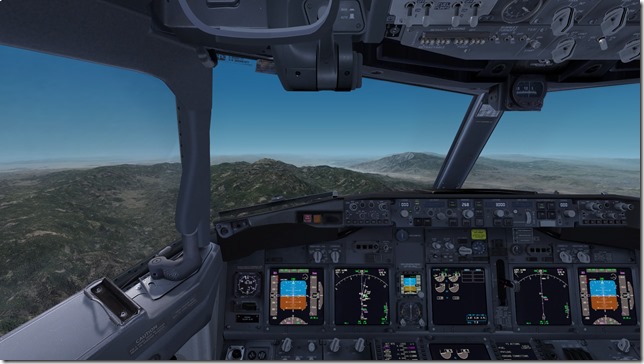 Looks warm down there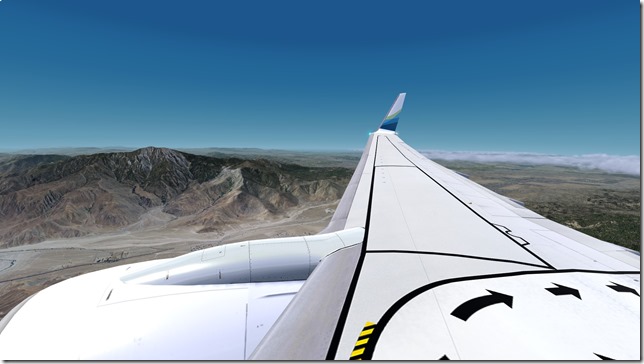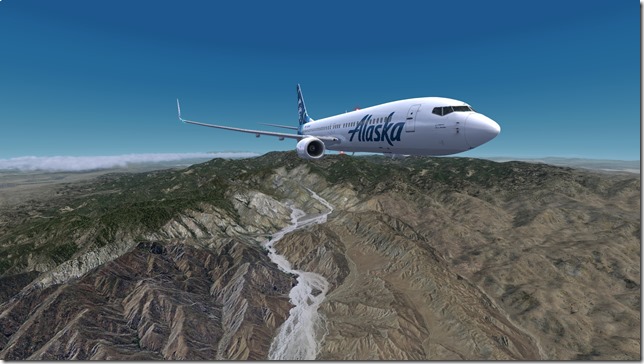 Palm Springs, California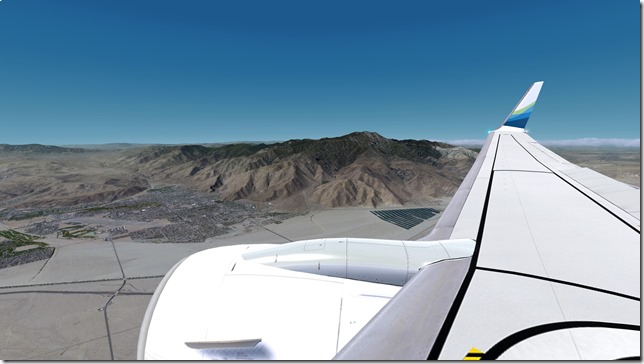 Making our turn to join the visual approach 31L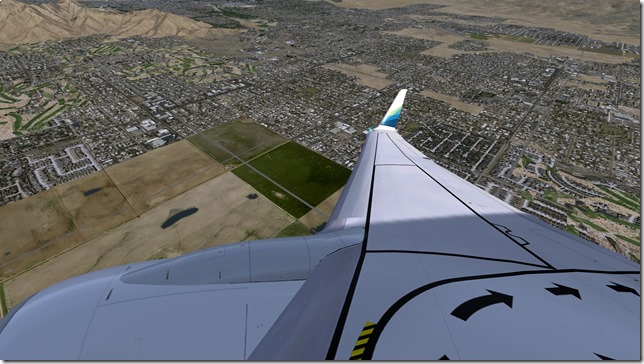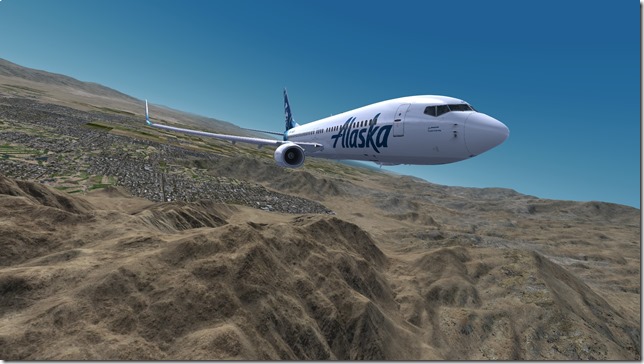 Two Red, Two White….We're Alright!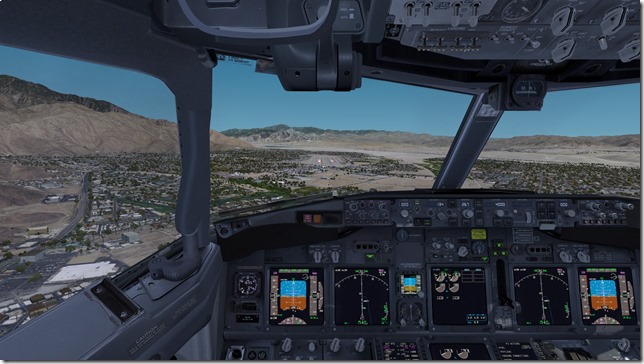 Parked up at the gate in Palm Springs. I believe this is the Sonny Bono (as in Sonny and Cher) concourse. Has that Denver look to it.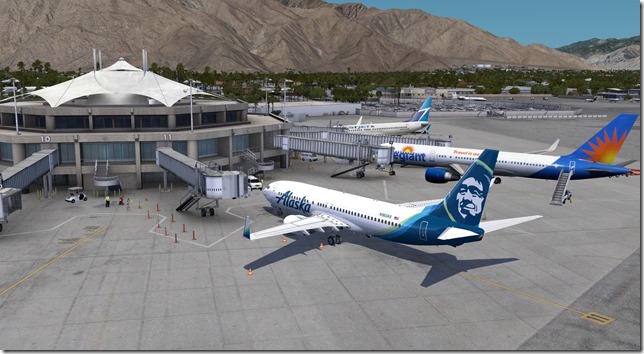 I have some thinking and planning to do. I really don't want to make a change at this time, but at the same time I need to work. Decisions, decisions….
Credits
If you are interested in experiencing your own "A Pilot's Life", I highly recommend the A Pilot's Life, by SimBitWorld add-on for Prepar3D, FSX and X-Plane. You can learn more about the A Pilot's Life by visiting the SimBitWorld website and/or purchase APL at SimMarket. Also, please read my full review of A Pilot's LIfe here.
Flight Simulator: Prepar3D v4.5 (hotfix 1)
Aircraft: PMDG 737-900
Airline: Alaska Airlines (ASA)
ATC: VATSIM
Airport Scenery: KSFO Flightbeam, KPSP Orbx
Terrain Scenery: Orbx Global Base, Orbx Vector, Orbx openLC North America, Orbx Northern California, Orbx Southern California
Sky/Cloud Textures: REX 5 SkyForce and REX 5 Environment Force
Weather Generation: ActiveSky (ASP4)
Flight Planning: SimBrief, Navigraph, FlightAware, FlightRadar24
Note: If you are interested in any of the above mentioned add-ons. Visit my P3D Add-ons directory for links.
---