A Pilot's Life Storyteller Series–S1, E12
Episode 12 picks up right where we left off with episode 11. After a quick turnaround, we're set to fly the second of three legs today. Thanks for reading…
Flight Details
Welcome to Southwest Airlines flight 2098 with service to Fort Lauderdale, Florida. We're in the same B737 we arrived in from Atlanta. Our block time is 2 hours, 10 minutes with a flight time of 1 hour, 43 minutes. Our block fuel is 15,480 lbs. and our take-off weight is 133,369.
Route: DCT BLVNS Y290 BAGGS JINGL6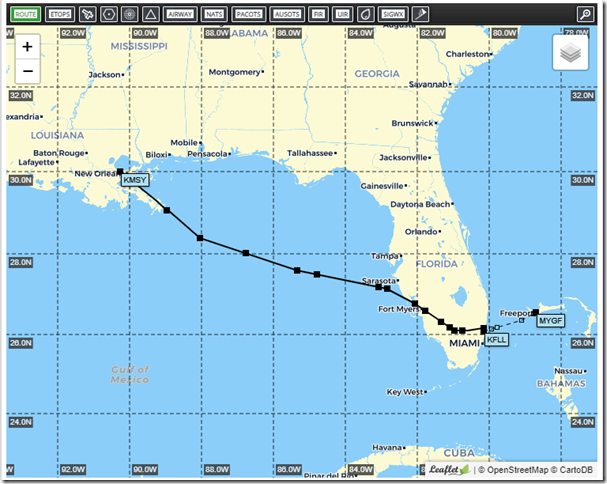 Let's Go
I mentioned last time how quickly the MSY ground crew unloaded bags, they are equally as fast in getting them loaded.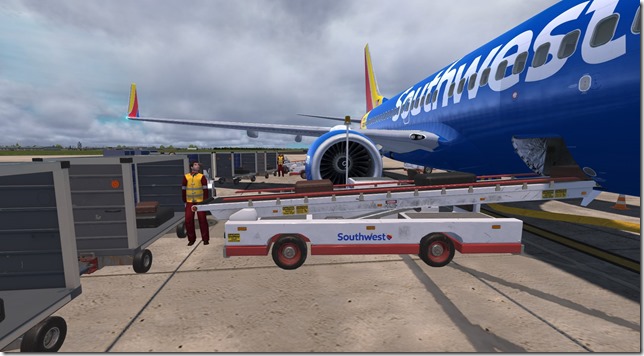 With bags loaded, the catering crew is quickly dropping off drinks, ice and some of those wonderful Southwest FREE snacks. Yum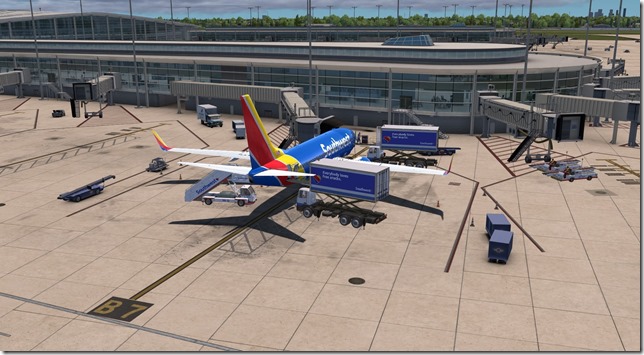 Push back underway. We'll be in the air again shortly.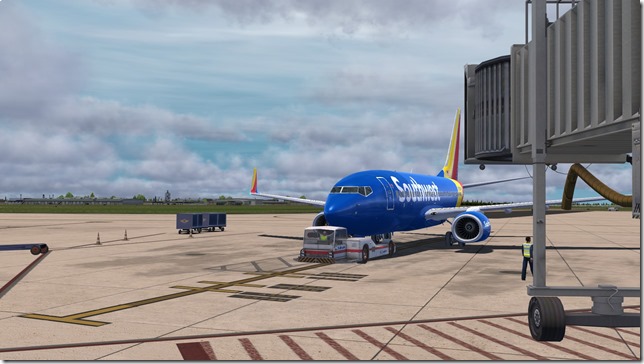 We're not wasting any time…..on-time departure? Check!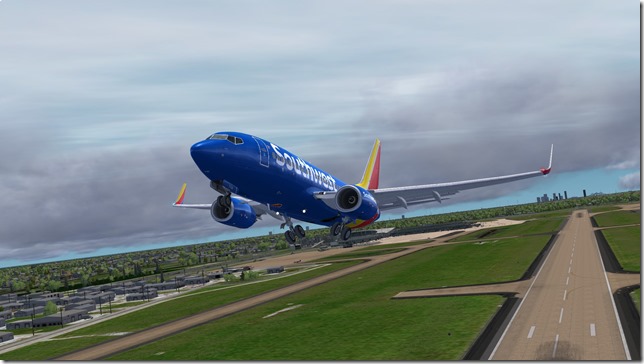 Making our turn with the Mississippi River off the left wing.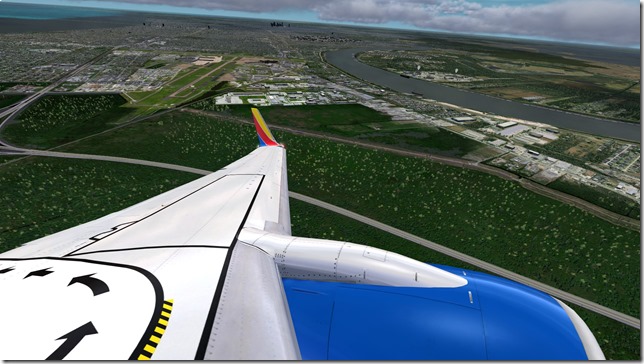 We look to be running from another approaching storm.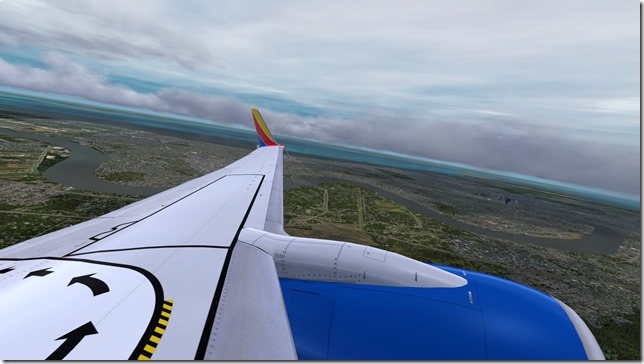 Climbing up to FL370.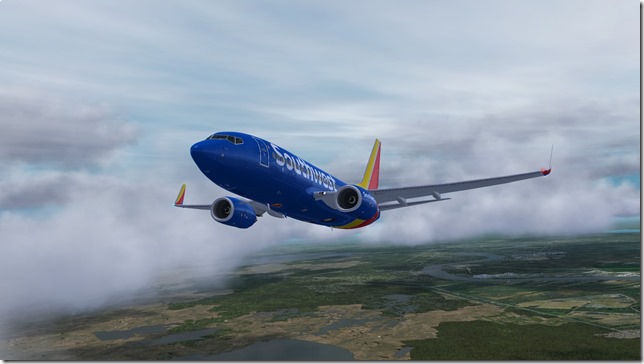 Leaving Louisiana direct Gulf of Mexico.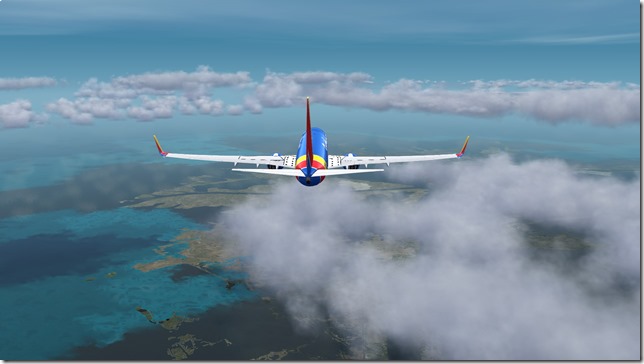 Watching and monitoring a storm over the Gulf.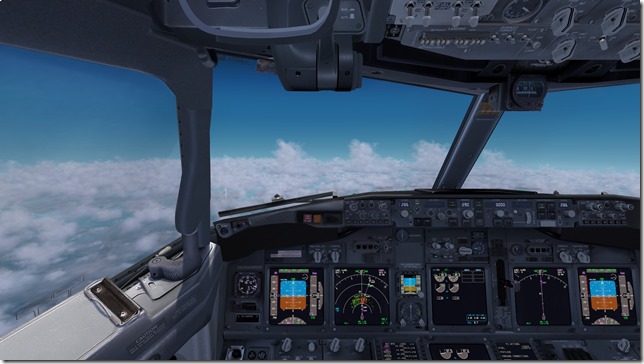 Land ho…That's Florida down below.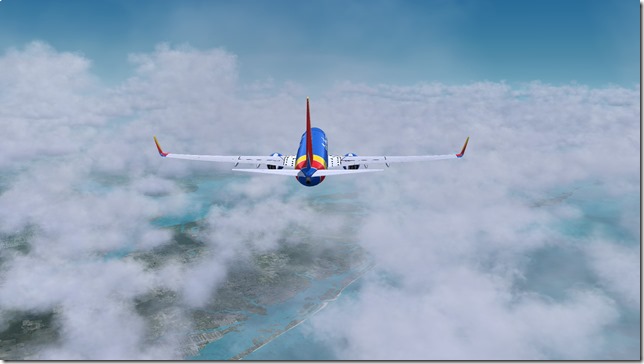 More lightning down below. Shouldn't be an issue on the arrival. However, this storm might be a consideration for our third leg up to Atlanta. Time will tell….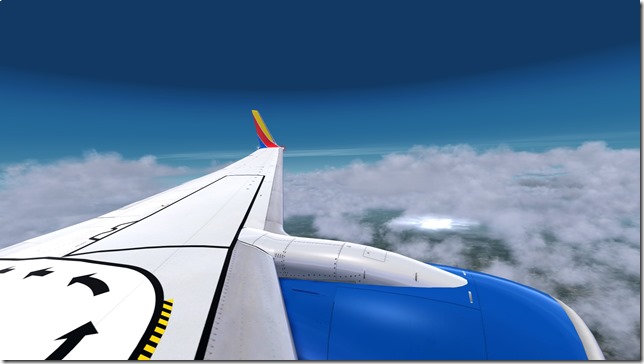 On final approach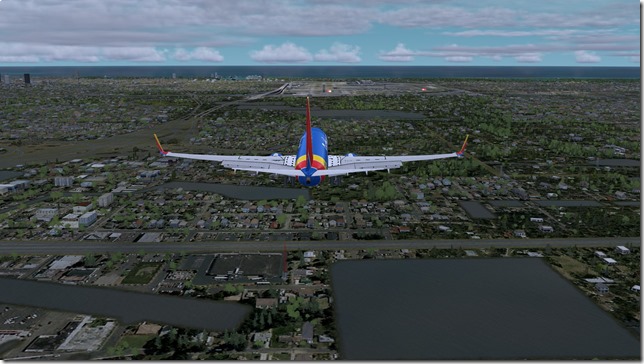 Short final for runway 10L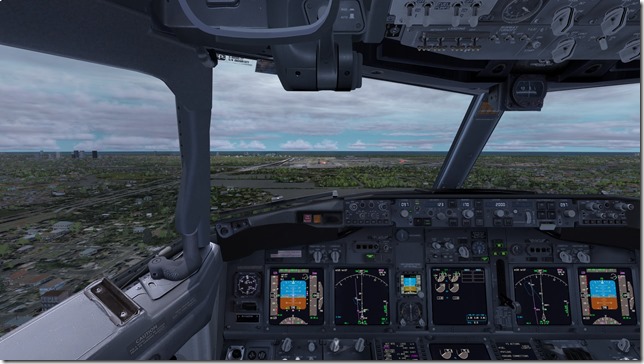 On the ground in Ft. Lauderdale.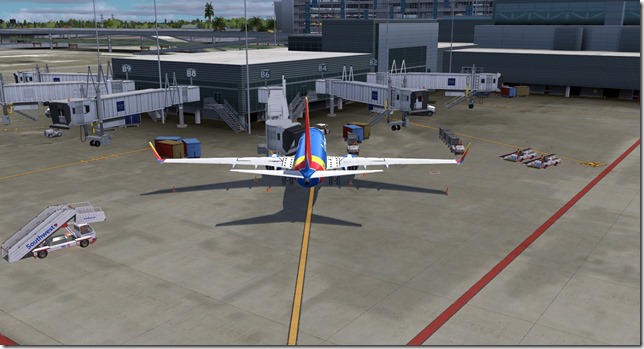 As was the case in New Orleans, we're on a tight schedule to deboard our passengers and get the aircraft turned around and headed back to Atlanta. Tune in next time for the 3rd leg of this journey.
Credits
If you are interested in experiencing your own "A Pilot's Life", I highly recommend the A Pilot's Life, by SimBitWorld add-on for Prepar3D, FSX and X-Plane. You can learn more about the A Pilot's Life by visiting the SimBitWorld website and/or purchase APL at SimMarket. Also, please read my full review of A Pilot's LIfe here.
Flight Simulator: Prepar3D v4.5 (hotfix 1)
Aircraft: PMDG 737-700
Airline: Southwest Airlines (SWA)
ATC: VATSIM
Airport Scenery: KMSY LatinVFR, KFLL FSDreamTeam
Terrain Scenery: Orbx Global Base, Orbx Vector, Orbx openLC North America
Sky/Cloud Textures: REX 5 SkyForce and REX 5 Environment Force
Weather Generation: ActiveSky (ASP4)
Flight Planning: SimBrief, Navigraph, FlightAware, FlightRadar24
Note: If you are interested in any of the above mentioned add-ons. Visit my P3D Add-ons directory for links.
---