A Pilot's Life Storyteller Series–S1, E8
Our new San Francisco adventure starts now and I'm really excited about this new opportunity. My first flight out of SFO will be a trip over to Vegas and back in the 737-800. I've flown into and out of SFO many times, but there's something a little different about this first flight out, as now I'm based here. The good news is I've been really made to feel welcome by all the SFO based team and I'm starting to settle into my new home.
Flight Details
Today I'm serving as Sr. First Officer on Alaska flight 1932 with service to Las Vegas. Our flight today is in the Boeing 737-800. Our block time for this trip is 1 hour, 40 minutes and we require 14, 650 lbs. of fuel and our take-off weight is just over 148,000 lbs. This is a late afternoon flight and will be arriving into Vegas just around sunset.
Route: WESLA4 NTELL Q162 ESSAA DCT BTY SUNST4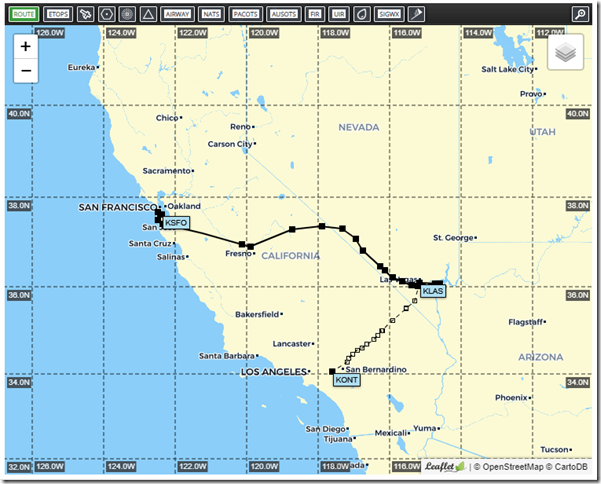 Let's Go Already
Our 738 is at the gate and being prepped for the flight. As Sr. First Officer, it's my job to perform the walk around.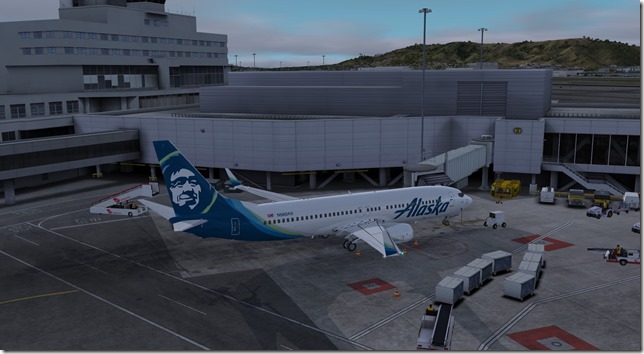 We start at the front and make our way around.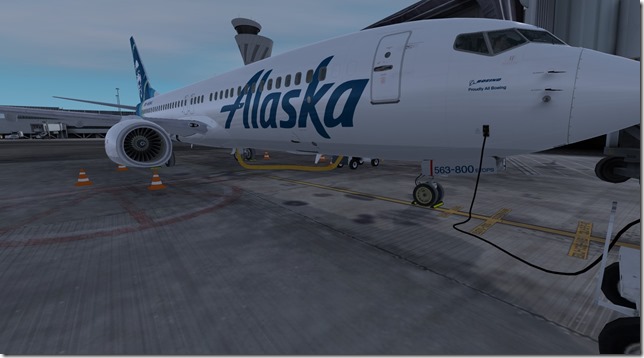 Inspecting the engine and control surfaces.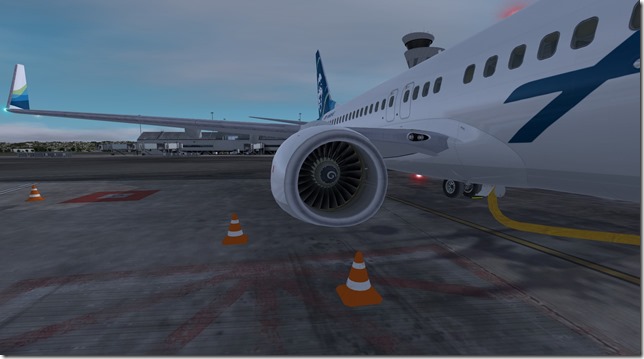 Making sure all lights are working as they should.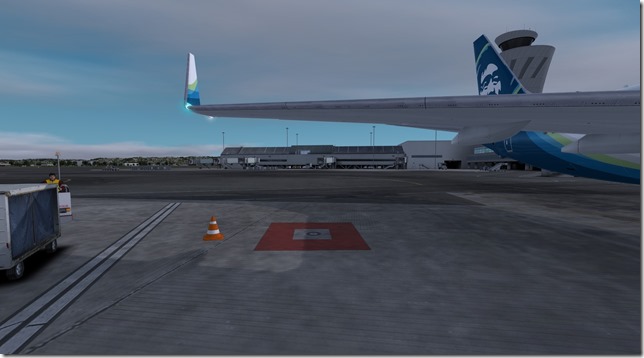 Then to the rear of the aircraft.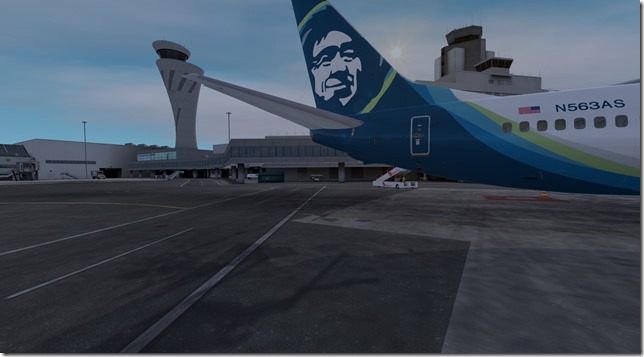 Tires and gear all look good. It's time to head back inside.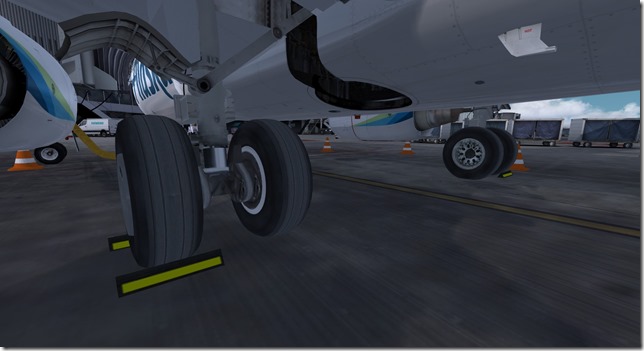 Some things are still branded with Virgin America, but that will soon change I'm sure. Time for push-back.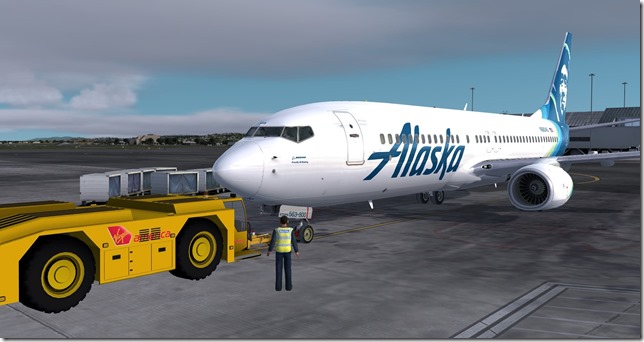 Push-back and two successful engine starts. It's time to taxi out to 01L. Don't worry…it's a short taxi.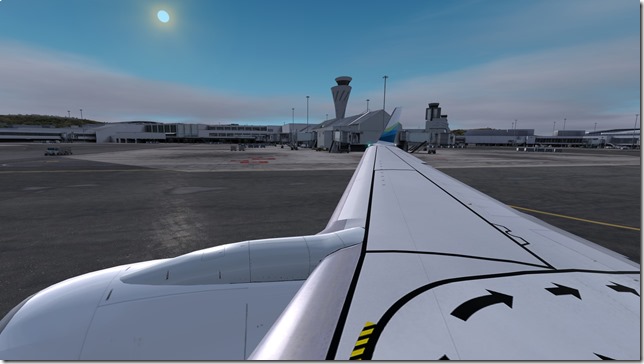 Line up and wait. We're waiting on a United B788 landing on 28L.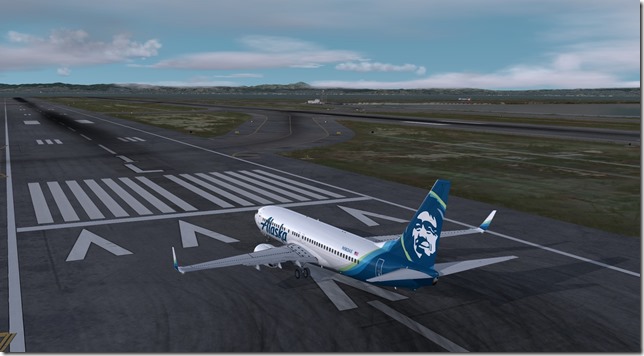 Blasting off 01L at KSFO on our way to Vegas.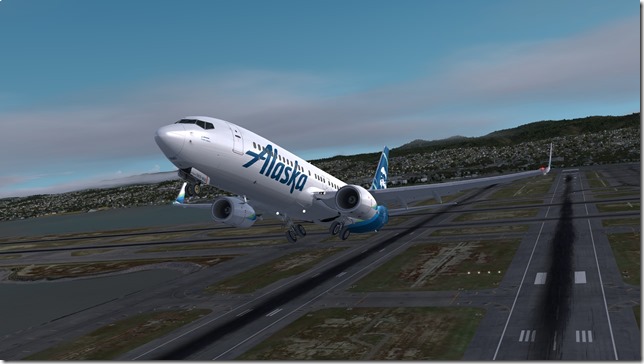 Making our left turn to circle around SFO and join the departure out of the Bay area.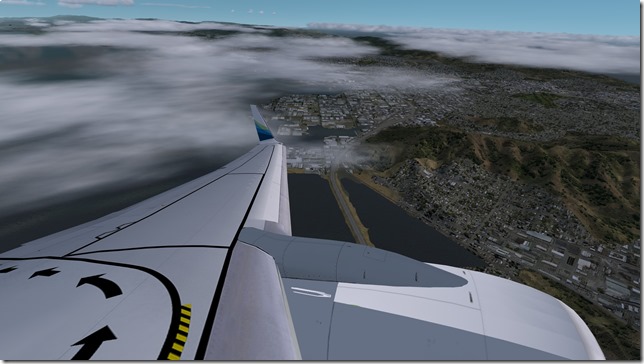 Climbing up to FL370.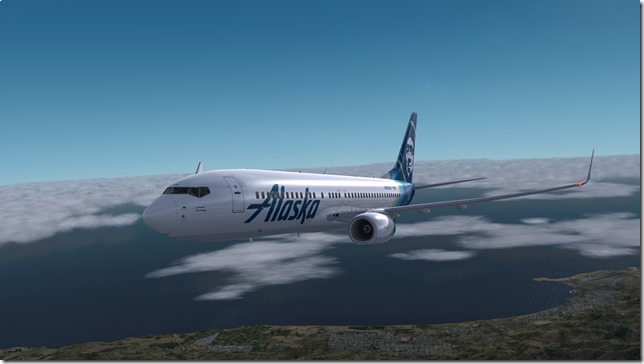 The sun is setting and the moon is rising as we enter our cruise phase.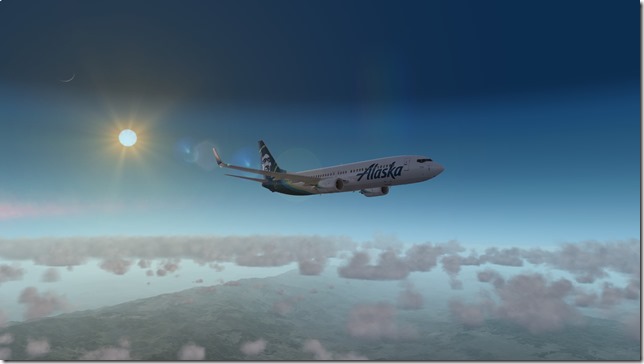 Beginning our descent on the Las Vegas SUNST4 Arrival.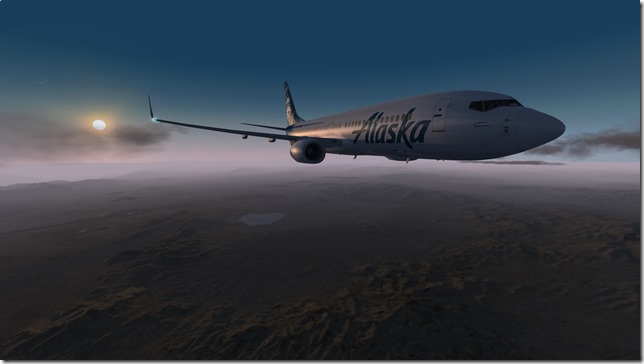 The view from my office window.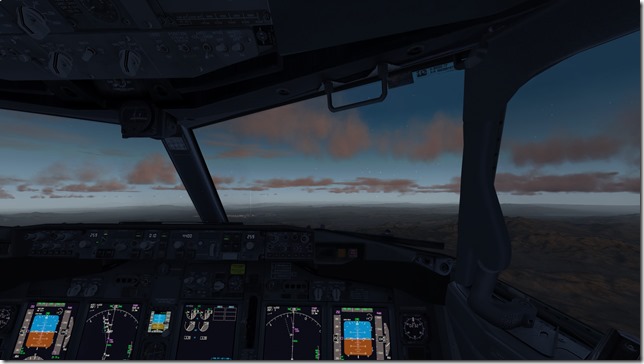 Beautiful sunset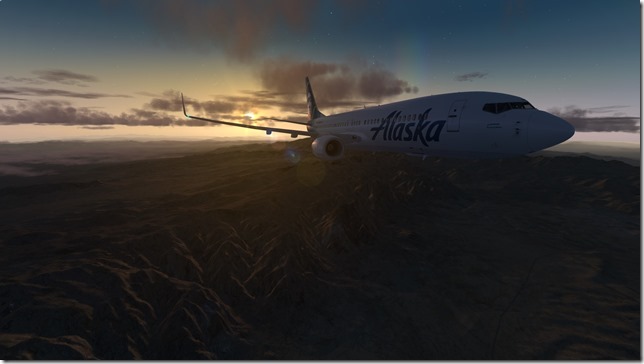 The Vegas strip just off our left side.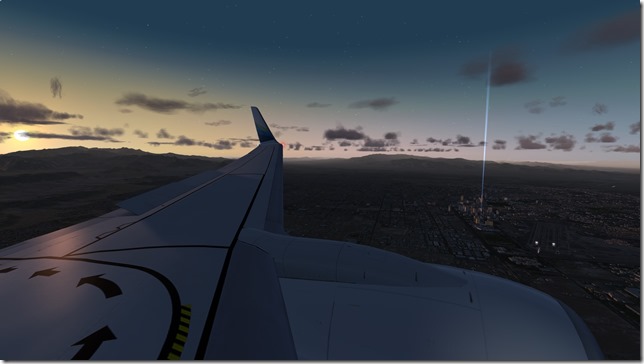 On final approach.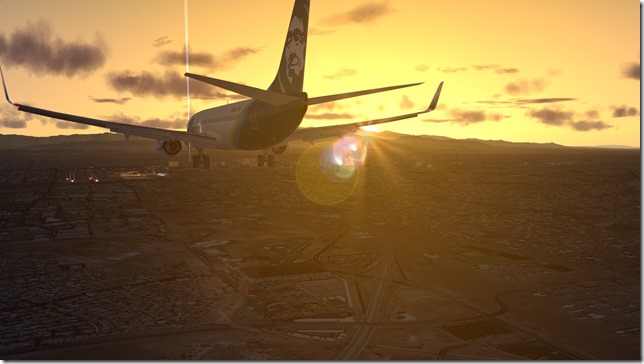 Cleared to land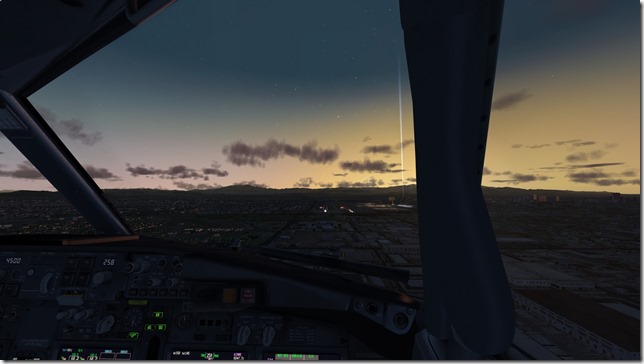 Parked at the gate and deboarding. We're set to return to SFO tonight.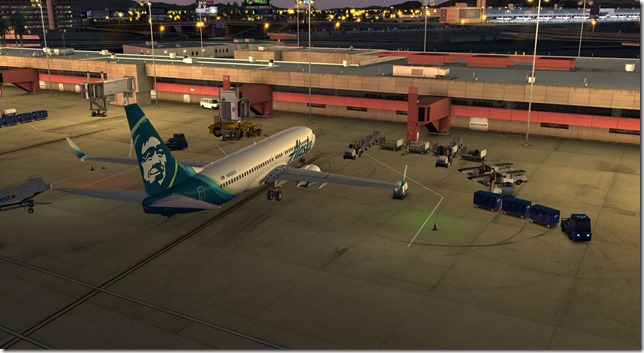 Credits
If you are interested in experiencing your own "A Pilot's Life", I highly recommend the A Pilot's Life, by SimBitWorld add-on for Prepar3D, FSX and X-Plane. You can learn more about the A Pilot's Life by visiting the SimBitWorld website and/or purchase APL at SimMarket. Also, please read my full review of A Pilot's LIfe here.
Flight Simulator: Prepar3D v4.5 (hotfix 1)
Aircraft: PMDG 737-800
Airline: Alaska Airlines (ASA)
ATC: VATSIM
Airport Scenery: KSFO Flightbeam, FlyTampa KLAS
Terrain Scenery: Orbx Global Base, Orbx Vector, Orbx openLC North America, Orbx Northern California, Orbx Southern California
Sky/Cloud Textures: REX 5 SkyForce and REX 5 Environment Force
Weather Generation: ActiveSky (ASP4)
Flight Planning: SimBrief, Navigraph, FlightAware, FlightRadar24
Note: If you are interested in any of the above mentioned add-ons. Visit my P3D Add-ons directory for links.
---