A Pilot's Life Storyteller Series–S1, E6
Hello and welcome back to another installment of my "A Pilot's Life Storyteller Series". As you might recall when we were last together, we landed in Las Vegas (Alaska Flight 634) and were due to return back to Seattle that afternoon/evening. Let's get right into the action.
Present Day
I'm still contemplating my options as it relates to my career with Alaska. I will admit that a change of scenery will do well for me. My contract with Alaska is up and in reviewing the job offers out there, I do have options.
As you can see below, Alaska has offered me the option to move to San Francisco and work in what was the old Virgin America division. The pay is a step forward as my current pay rate is $39.39 per hour and Alaska is offering me $39.55. The next best choice for me would be to leave Alaska and of that list, Southwest Airlines is the most attractive. Southwest has offered me a job before and each time they up the ante. So I'd rather keep moving up if at all possible. Decisions…decisions.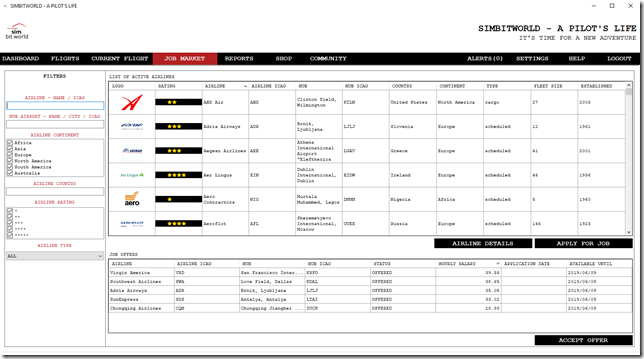 Flight Details
This is the return flight from Las Vegas back to Seattle, Alaska flight 635. Our planned fuel for this trip back to Seattle is 19,640 lbs and our TOW is 161,731. Our cruising altitude will be 34,000 with a total block time of 2 hours and 36 minutes.
Flight Plan: SHEAD1 OAL LOMIA LKV HAWKZ7
Are you Ready?
We're running slightly late as we had a passenger who hadn't boarded, so their bags had to be removed from the aircraft as standard procedure. The ground crew needs to move a cart out of the way and then bring the tug around. We'll be pushing back in just a few minutes.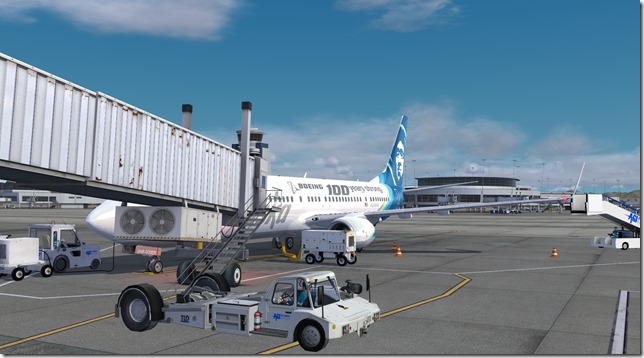 Push back underway and along with that is engine start.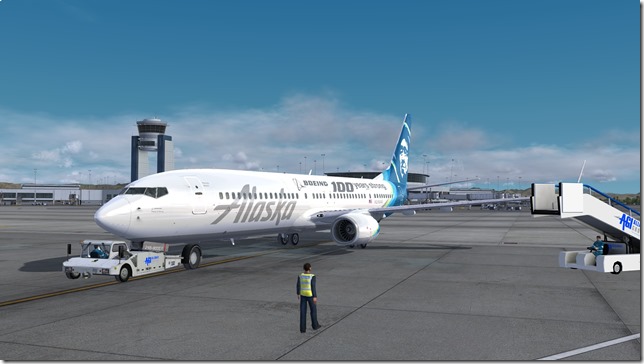 Tug disconnected and we're given the all clear.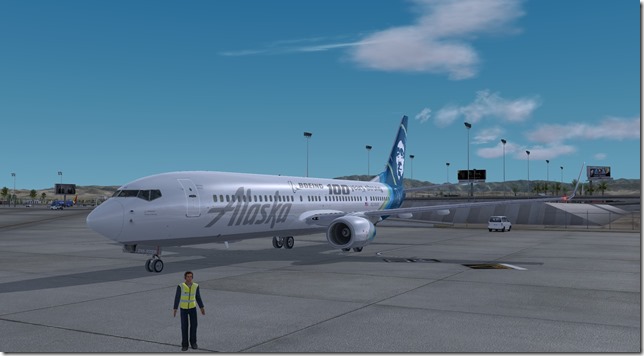 Leaving Las Vegas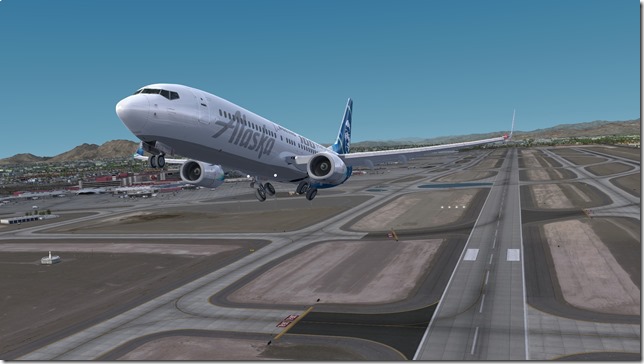 Climbing out on our departure SID.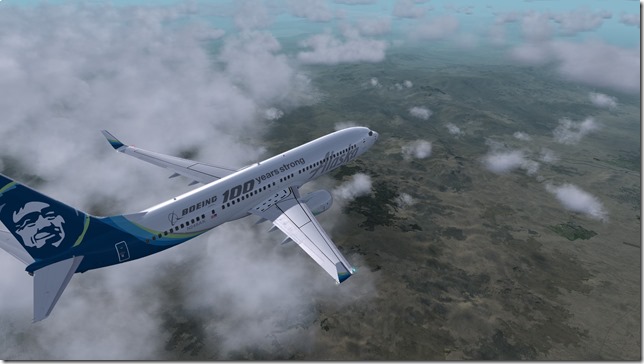 A noticeable Washington landmark just above the clouds off the right wing. (Mount Rainer)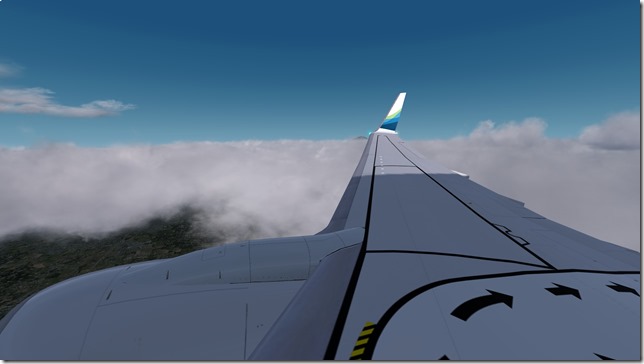 Typical cloudy afternoon as we make our way along the arrival route.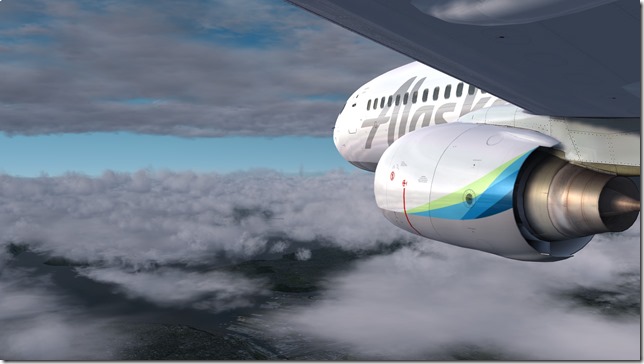 The view from my office window.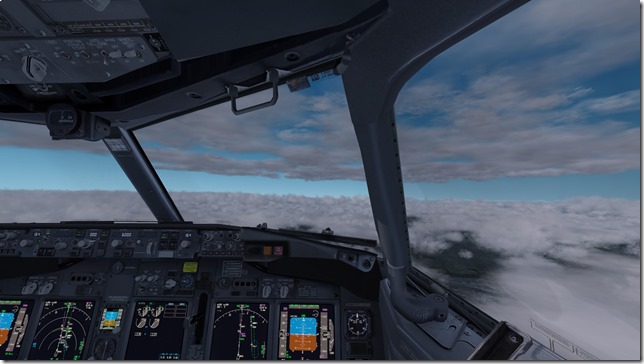 Almost home as we fly near downtown Seattle.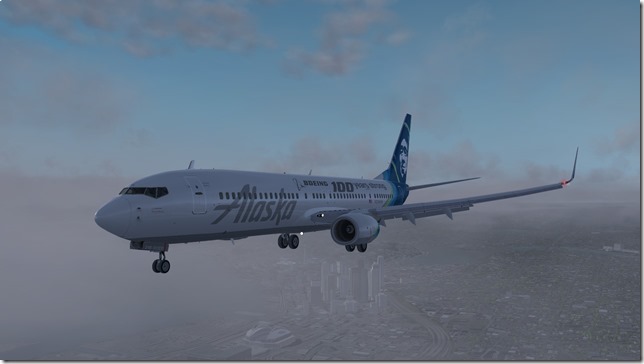 Hello Boeing…..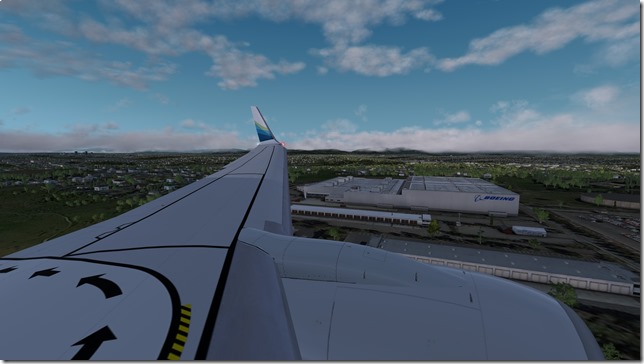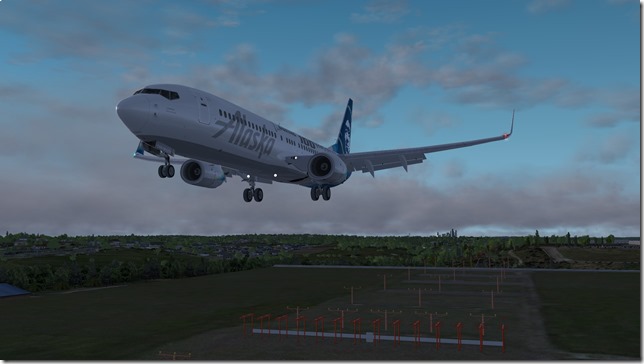 Safely back where we started about 6 hours earlier.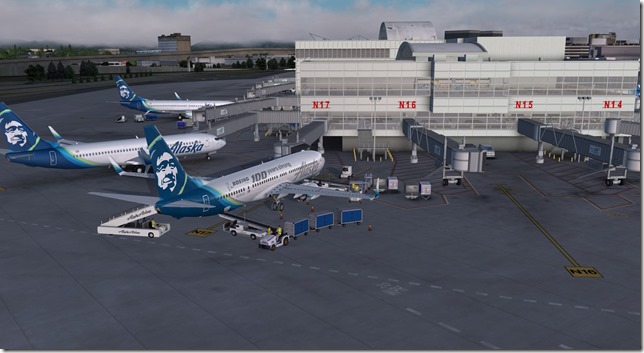 I'm not scheduled to fly for a few days and need to give Alaska Airlines my decision by end of the week if I want to consider the move to SFO. I'll admit, I'm certainly leaning in that direction.
Credits
If you are interested in experiencing your own "A Pilot's Life", I highly recommend the A Pilot's Life, by SimBitWorld add-on for Prepar3D, FSX and X-Plane. You can learn more about the A Pilot's Life by visiting the SimBitWorld website and/or purchase APL at SimMarket. Also, please read my full review of A Pilot's LIfe here.
Flight Simulator: Prepar3D v4.5 (hotfix 1)
Aircraft: PMDG 737-900
Airline: Alaska Airlines (ASA)
ATC: VATSIM
Airport Scenery: KSEA Drzewiecki Design, KLAS FlyTampa
Terrain Scenery: Orbx Global Base, Orbx Vector, Orbx openLC North America, Orbx NA Pacific Northwest, Orbx Northern California, Orbx Southern California
Sky/Cloud Textures: REX 5 SkyForce and REX 5 Environment Force
Weather Generation: ActiveSky (ASP4)
Flight Planning: SimBrief, Navigraph, FlightAware, FlightRadar24
Note: If you are interested in any of the above mentioned add-ons. Visit my P3D Add-ons directory for links.
---