A Pilot's Life Storyteller Series–S1, E1
Welcome to the first series and first edition of "A Pilot's Life" Storyteller Series. For more context on what this storyteller series is about, please read Return of the Flight Sim Storyteller. This will bring you up to speed and set the stage for this first edition.
Commercial Break
LOL OK….I figure this is as good a place as any to plug my new Flight Sim Project, Flight Sim Helpers. Flight Sim Helpers is my way of giving back to the community which has been so good to me for over 35 years. The concept of Flight Sim Helpers, is to help those who are just starting out in the wonderful hobby of flight simulation. However, regardless if you are brand new or a seasoned veteran, all are welcome. I'm actually hoping to recruit others who are knowledgeable in FSX, P3D and X-Plane to serve as moderators and subject matter experts. If you are interested, please let me know. For now, please visit and join the Flight Sim Helpers Facebook Group and also check out the Flight Sim Helpers website. Thank you and I'll now proceed with the story.
Present Day
Once again I had an overnight layover in the Bay Area. This time at SFO. I enjoyed a nice steak at the hotel in celebration of my new promotion. Looking at my schedule, I'm due to fly back to Seattle then out to Salt Lake City and then back up to Ketchikan, Alaska. Oh…my favorite. But I need to get through the next few days first.
The crew shuttle picks us up at our hotel at 4:30 AM sharp. It really feels like we only just arrived. But I had the rest required by the FAA and anxious to get back to sunny Seattle (NOT). It's been raining all up and down the West Coast of the US the past several days. We have a great crew with us today, so we expect no issues. Of course I'm dreaming of my next promotion which will finally have me at the rank of Captain. But I've gotta grind it out from 212 XP up to 650 XP for this one. But XP points do come a little quicker with each promotion. As a comparison, at FO I earned just a little over 5.0 XP on KSEA to KOAK. However, with Sr. FO on the flight from KSEA to KSFO, I earned almost 8 XP. As soon as I get paid (end of the month), I'll purchase a mobile phone which will earn me a 10% XP bonus each flight.
Flight Details
This morning my captain and I will be operating Alaska flight 1737, non-stop service from San Francisco to Seattle. Our flight is scheduled to depart at 6:00 AM from gate 52B. Our planned fuel for this morning is 16,720 lbs and our take-off weight is 148,143 lbs. Our cruising altitude will be FL360 and we have a block time of 2 hours, 9 minutes. We anticipate departing from runway 28L.
Flight Plan: TRUKN2 DEDHD DCT RBL DCT LML HAWKZ7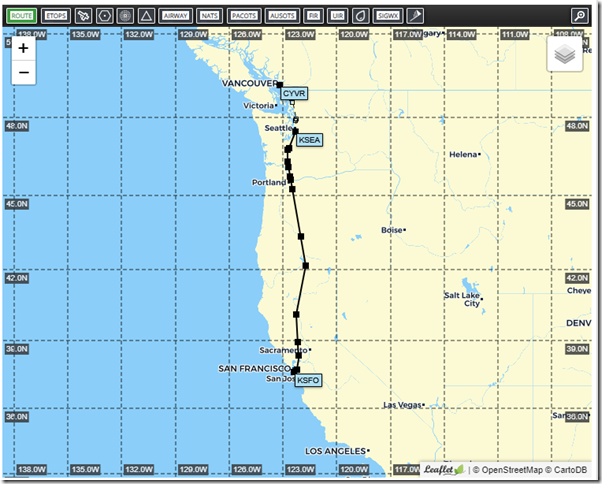 Walk Around
As Sr. First Officer, it's my job today to conduct the walk around inspection of our Boeing 737-800. This is the first flight of the day for this aircraft and the bags and cargo haven't arrived yet.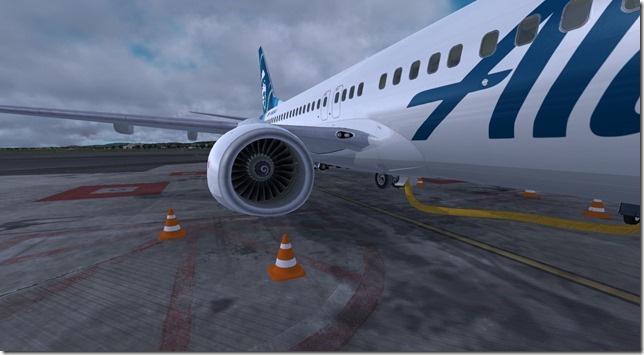 Almost done, checking all lights and this aircraft is looking good.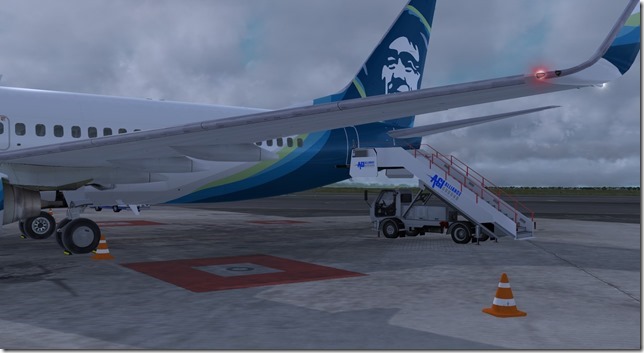 Here Comes the Bags
Obviously we can't go anywhere without our passengers and all their bags.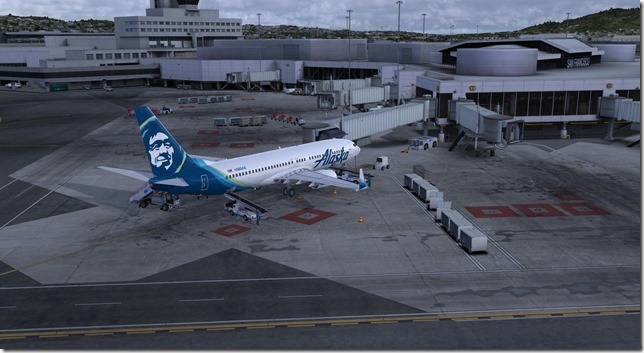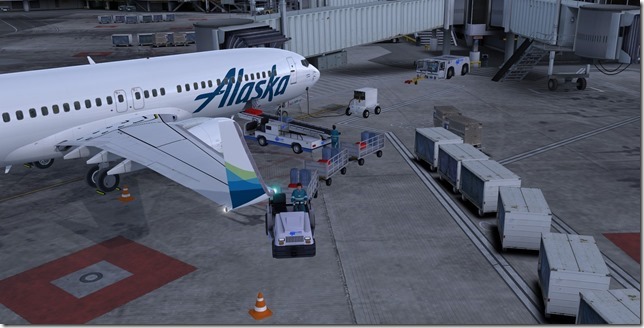 Time for push-back
With our passengers, bags and a small amount of cargo loaded onto our Boeing 737-800, it's time to close the doors and push back from the gate. The skies are looking a bit rough this morning, but we expect no departure delays this morning.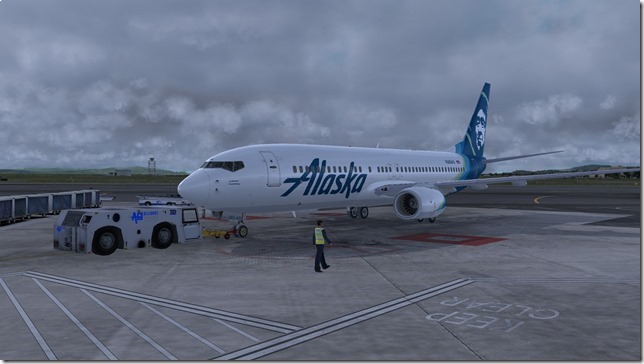 After a brief taxi, we have arrived at runway 28L.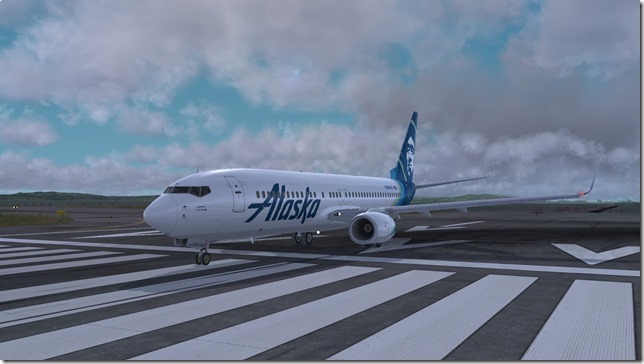 ASA 1737 is wheels up and on our way to Sea-Tac.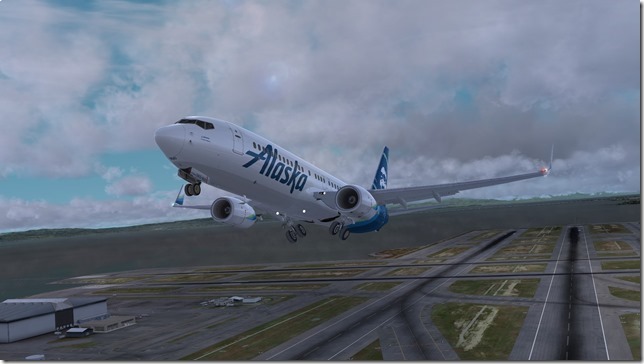 Making our right turn and headed east towards OAK.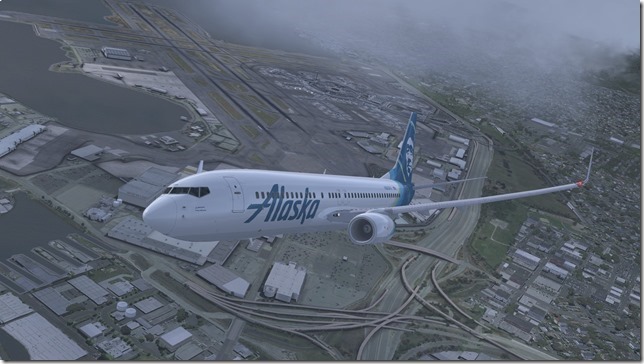 The obligatory wing shot.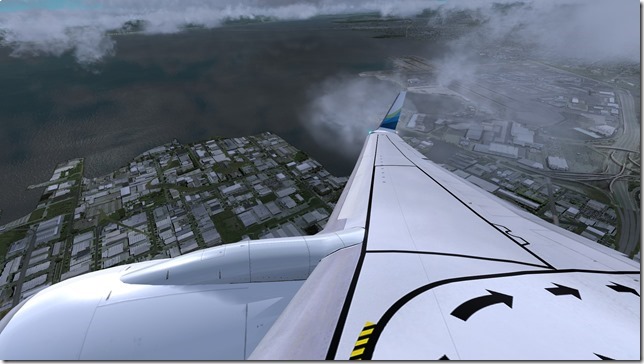 Making our way along the SID or Standard Instrument Departure, just a slight chop as we continue our climb. We'll keep the cabin crew in their seats a bit longer, but reports are smooth skies above FL200.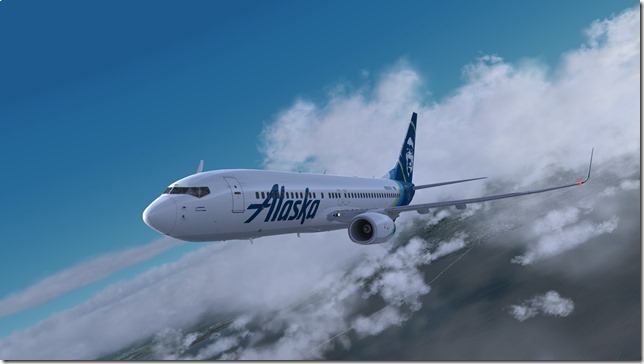 It's complete cloud cover as we make our way through northern California and into Oregon.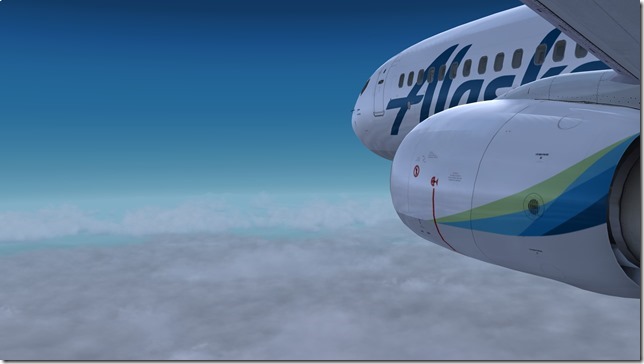 At FL360, we can relax a few minutes before we need to start planning our descent and arrival into Seattle.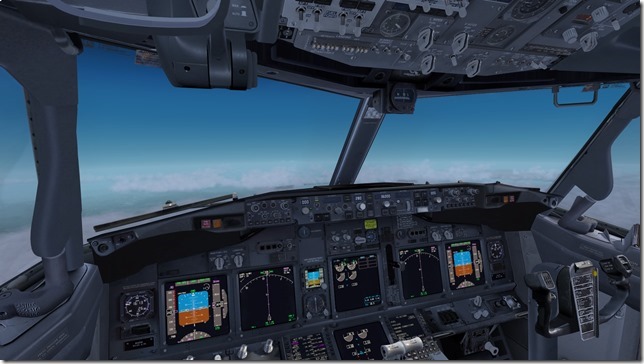 Monitoring a thunderstorm as we cruise above Portland.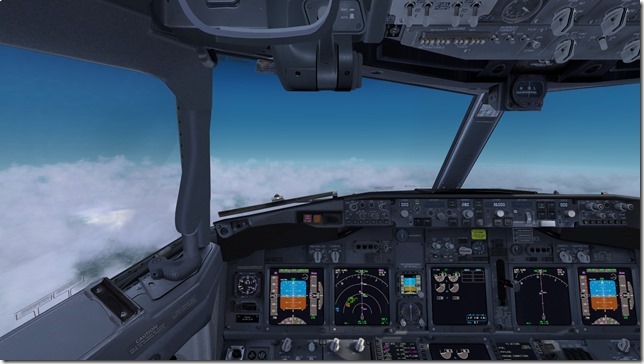 As we begin our approach and descent into the Seattle area, a little drag is required to meet the speed restrictions of the STAR or Standard Terminal Arrival Route.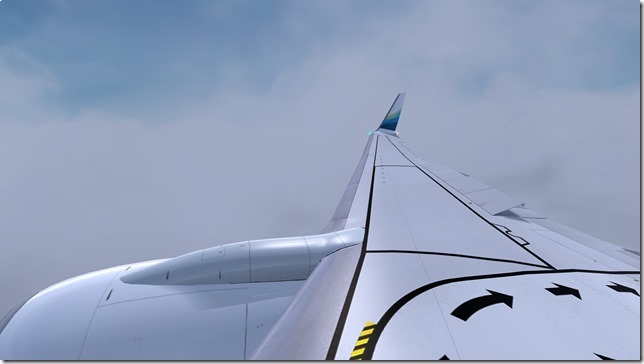 Runway 34C is in sight. No auto-land required today. The Sr. First Officer has control.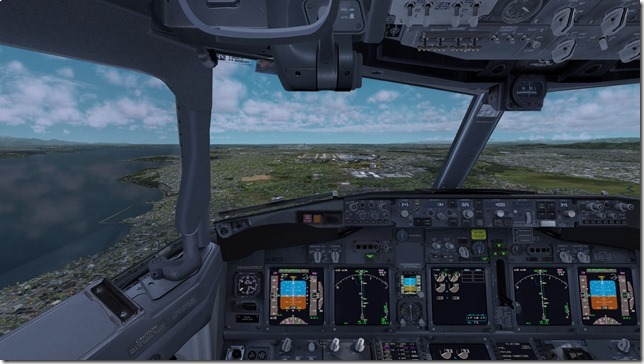 I think it's going to be a beautiful day in Seattle today. This makes a nice change.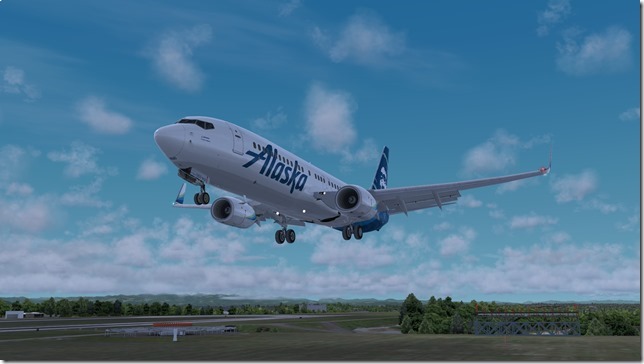 Clear 34C, Cross 34R and taxi to the gate. Note the other Alaska B738 which arrived just before us.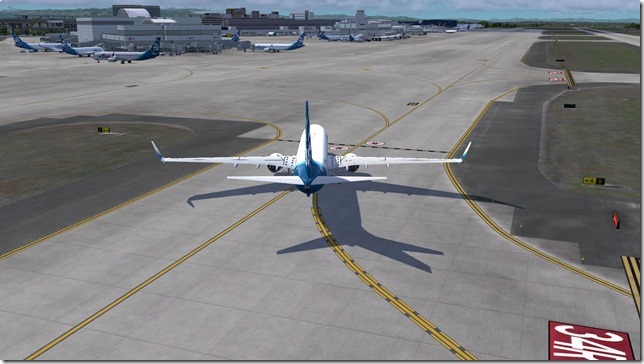 Parked at the Alaska terminal Sea-Tac.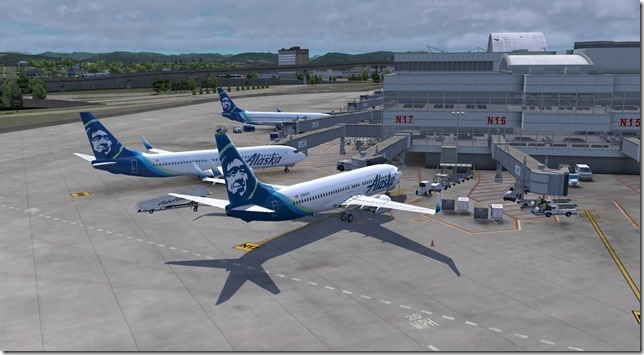 I'm due to report to another aircraft and Captain for a rotation down to Salt Lake City and back in the Boeing 737-900. Since I only have default scenery for SLC, I will return with my "A Pilot's Life" Storyteller Series in a few days for my trip to Ketchikan, Alaska. That'll be fun.
Until then…
Happy Flying!
Jerry
Credits
If you are interested in experiencing your own "A Pilot's Life", I highly recommend the A Pilot's Life, by SimBitWorld add-on for Prepar3D, FSX and X-Plane. You can learn more about the A Pilot's Life by visiting the SimBitWorld website and/or purchase APL at SimMarket. Also, please read my full review of A Pilot's LIfe here.
Flight Simulator: Prepar3D v4.5 (hotfix 1)
Aircraft: PMDG 737-800
Airline: Alaska Airlines (ASA)
ATC: VATSIM
Airport Scenery: KSFO FlightBeam, KSEA Drzewiecki Design
Terrain Scenery: Orbx Global Base, Orbx Vector, Orbx openLC North America, Orbx NA Pacific Northwest, NA Northern California
Sky/Cloud Textures: REX 5 SkyForce and REX 5 Environment Force
Weather Generation: ActiveSky (ASP4)
Flight Planning: SimBrief, Navigraph, FlightAware, FlightRadar24
Note: If you are interested in any of the above mentioned add-ons. Visit my P3D Add-ons directory for links.
---