Soilmod–Trying it once again
Note:  This article was written and scheduled for release approx. 10 days ago.  Since writing this and the present time, I've learned a lot about this wonderful mod.  This week will be dedicated to the Soilmod, specifically the Practical Used of the Soilmod modification for Farming Simulator 15.  Each day I will release a written blog article and YouTube video covering how I use the Soilmod in my FS15 game play and my typical workflow.  I'll provide some tools and tips and document the process as I prepare a field to plant and harvest wheat.
It's been several months since I was first introduced to the Soilmod for Farming Simulator 15.  During this time life was hectic and I struggled to truly grasp the concept.  Out of frustration I removed the mod from my mod folders list and haven't looked back.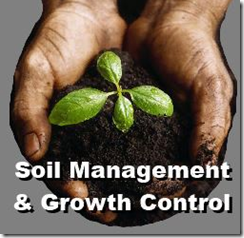 Over the past few weeks I've really enjoyed playing Farming Simulator 15 and in really thinking about it, FS15 is has become my favorite simulation based game.  I say this because unlike flight sim, truck sim, bus sim etc.  you are somewhat limited in what you can do.  But with Farming Simulator, you can work crops one day, the next day you can tend to your animals and the next day you can do a little forestry.  Not to mention that each of those activities have a wide variety of different equipment to choose from.  You can also mix it completely up by playing a different map.  Bottom line is there is just so much variety with FS15.
Just a few weeks ago I somewhat re-branded my blog site to better match my simulation game play.  Realism through Simulation has been something that I've really always considered important and I figured if I really wanted to take my farm sim game play to the next level I needed to master the soilmod.  So that is just what I'm doing.
I've installed the Soilmod on my Graceland map.  The Graceland map is soilmod ready so I spent a few days and harvested all my crops, backed up the game save and then installed the soilmod.  But of course, before doing all that I watched a few hours of YouTube videos and read as much as I could online about how soilmod changes the FS15 game play.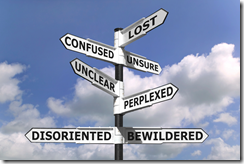 I'll be honest, I'm currently somewhere between lost and confused…but I'm learning.  There are some great soilmod reference sheets available and just through my own trial and error, I'm attempting to figure my own way through this.  Because at the end of the day, I can read about or what how others do it…but you really must adapt a process which works for you and that is what I'm attempting to accomplish.
Of course, I plan to write future blog articles on my experiences (both postive and negative) about the soilmod and how it is changing my FS15 game play.  But for now that will need to wait because I have far more questions that I have answers.  So stay tuned…
Until next time…
Happy Farming!!!
Jerry
---