Car Mechanic Simulator–Expert Mode
The much anticipated Car Mechanic Simulator – Expert Mode has arrived.  I began seeing chatter in the Steam CMS15 discussion pages regarding the imminent availability of 1.0.6.3 about 10 days ago.  Unfortunately, the initial timeline was believed to be only two days away…but that proved to be a little longer.  CMS15 1.0.6.3 officially dropped on 21 March with the following new features:
– EXPERT MODE :
* no tutorial on new game
* no jobs with listed parts (only body repairs and filters will have listed parts)
* game is not showing blocked parts
* very limited GUI
* no parts access description
* no silhouette around bolts – you need to know where they are
* auction fee – 1000$
* lowered bonus for car restoration (50% compared to normal mode)
* raised XP bonus (200% compared to normal mode)
* no information about over cursor part condition
* job task bonus reduced by 50%
* job complete bonuses raised by 50%
* rust on parts calculated different way
– added CX (drag coefficients) for car physics
– added Drag area calculation for car physics
– added FOV slider in options menu
– new translations for Czech language
– new translations for Italian language
The current version of CMS15 is 1.0.6.4 which was released soon after and includes:
– reverting to normal mode from expert mode (via profiles menu)
– 4 new wall textures
– 4 new floor textures
– 6 new stripe textures
– 2 new jamb textures
– 1 new lifer texture
I've actually been looking forward to the new Expert Mode for some time.  To be honest, after spending the first dozen or so hours in the game…I was looking for a more challenging experience and I believed Expert Mode might deliver that.  In recent days I've spent a short amount of time testing out Expert Mode and for the most part I do like what I see.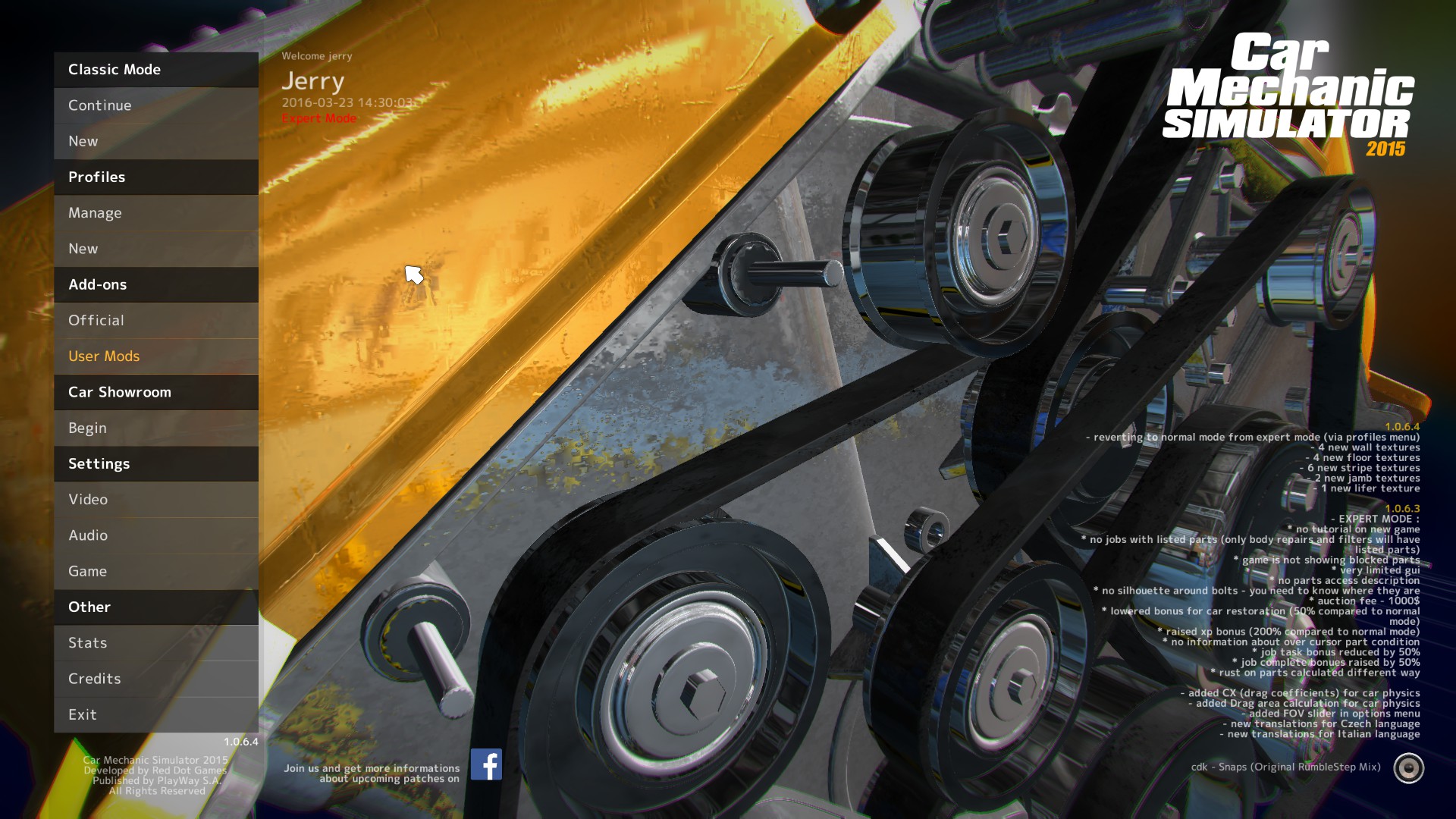 One of the first things you'll notice is the removal of the information text in the upper right-hand corner including Jobs Waiting, Experience and Account Balance.  This information is now neatly contained within the PC or the Tablet.  Makes sense…  In addition to that small change, the helper information which included the key commands for moving the vehicle, selecting parts dissemble mode or reassemble mode etc.  I'll be honest, I hadn't played CMS15 much in the past week or so, and it took my brain a few minutes to remember these key commands.  Perhaps instead of removing these completely, it would have been a nice feature to include this info on the computer/tablet.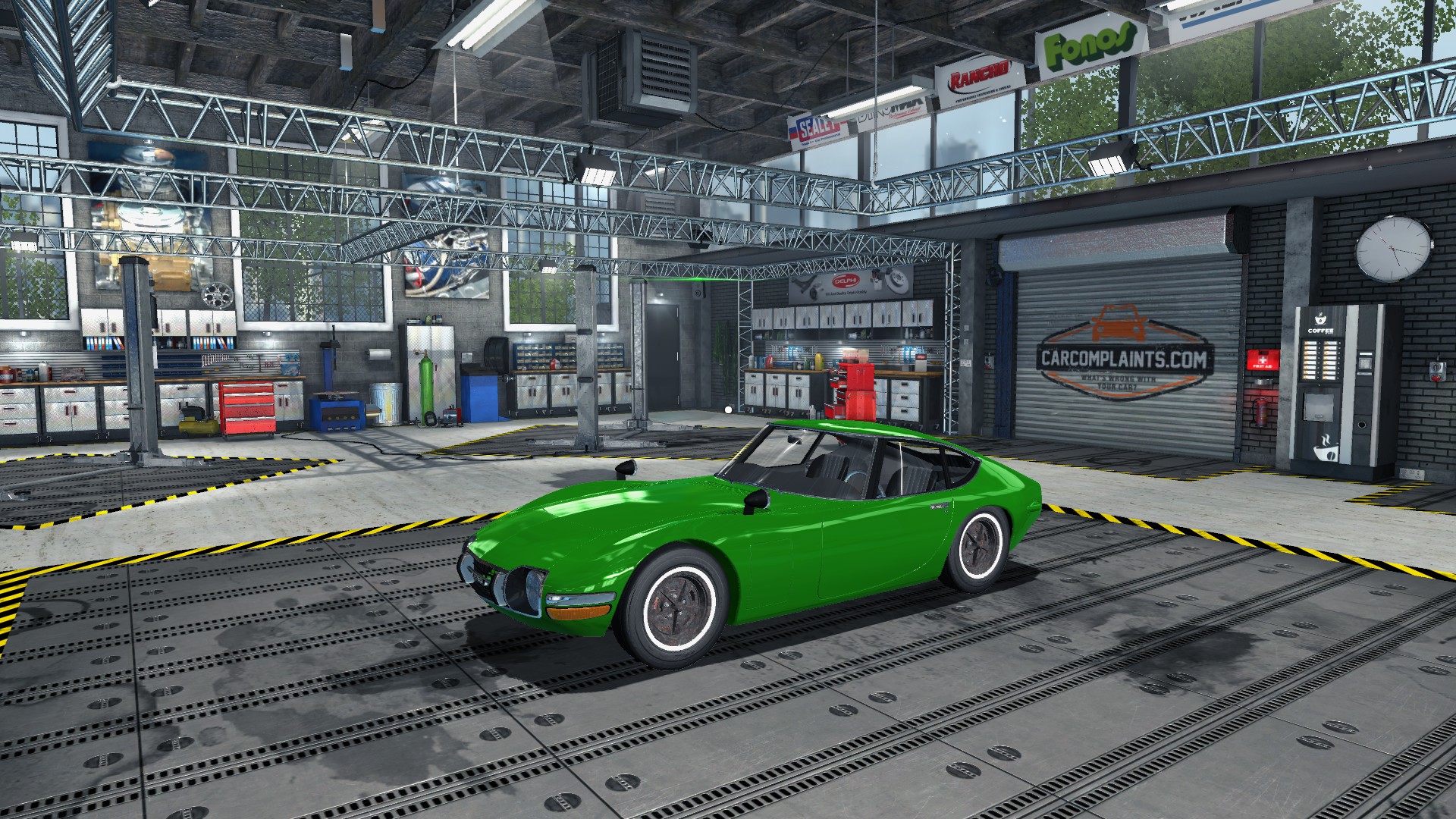 As you start to disassemble parts, you'll notice you will no longer have the green circles around the bolts.  This will require you to remember where these bolts are located and I think this is change for the good.   Also, you'll need to remember which parts need to be removed first as you'll no longer see blocked parts.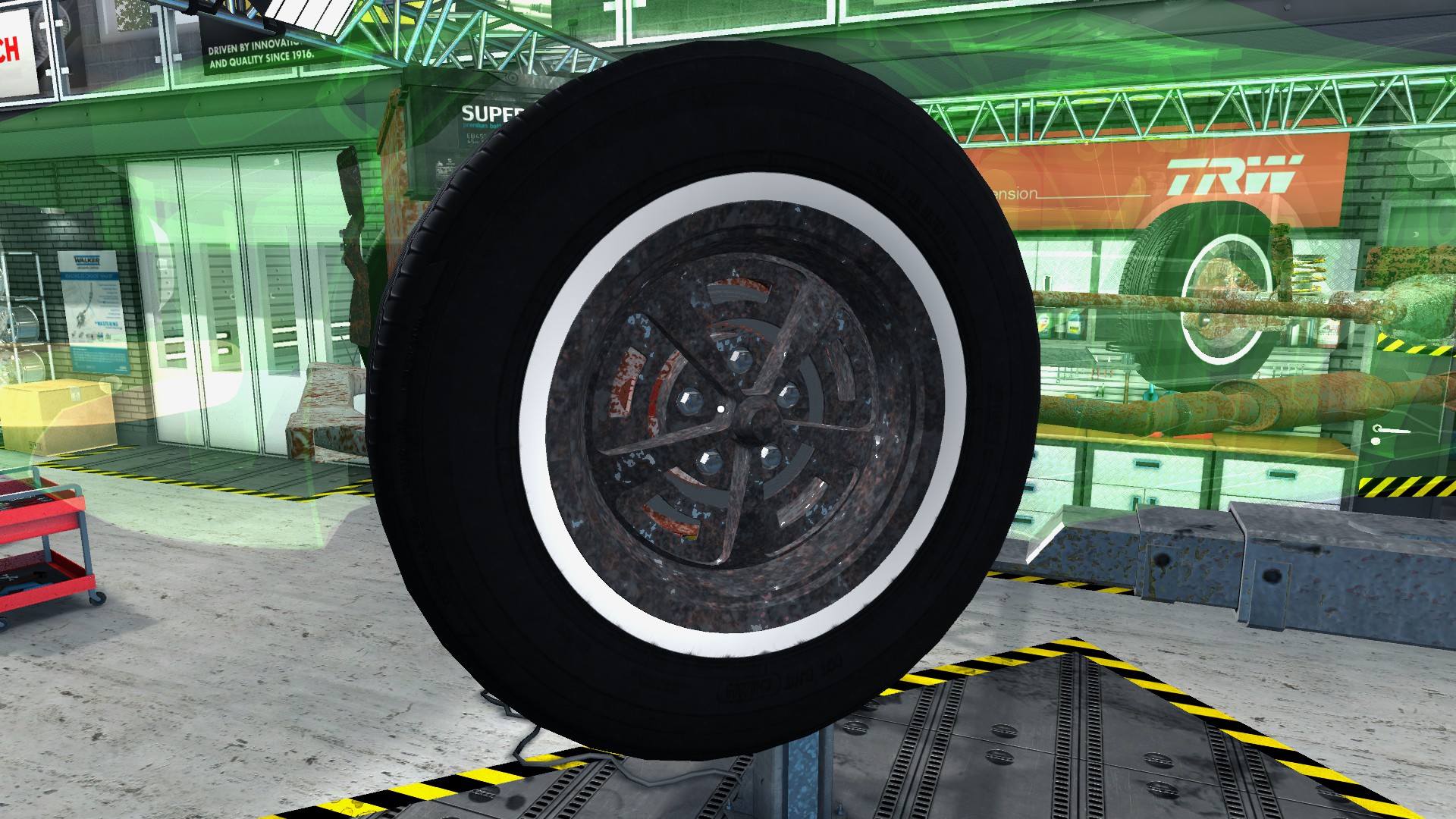 The only real big struggle came when it was time to remove the drive shaft.  As you can't really position the camera well enough, you must sort of guess where the bolts are from several feet away.  It's a good thing I have really long arms.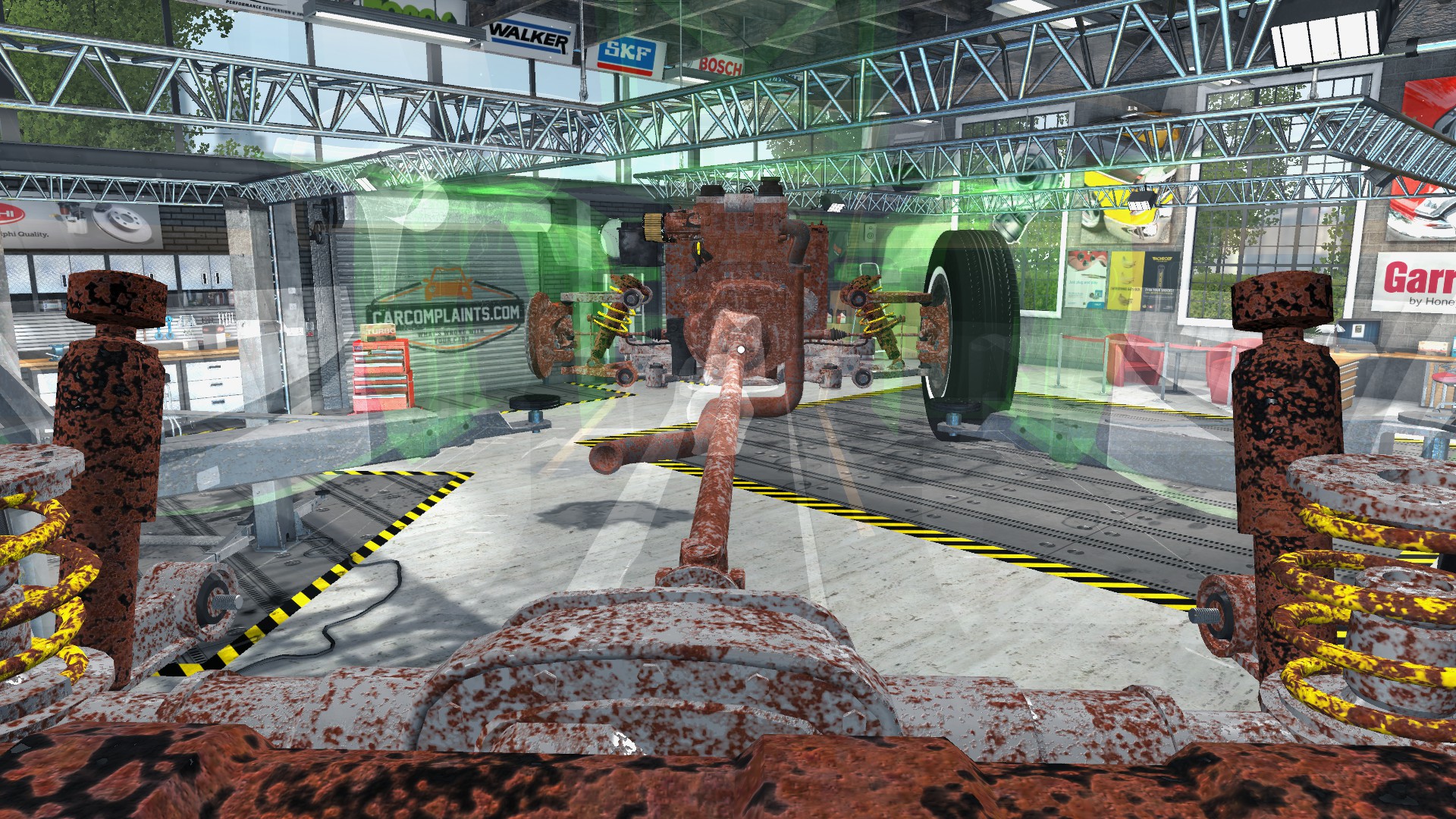 Here's what I mean about the bolt removal.  Notice no green circles around the bolts from the exhaust manifold.  Also, they have changed the way rust is calculated.  Not sure if that means how the rust texture looks or how the overall rust impacts the usability of a given part.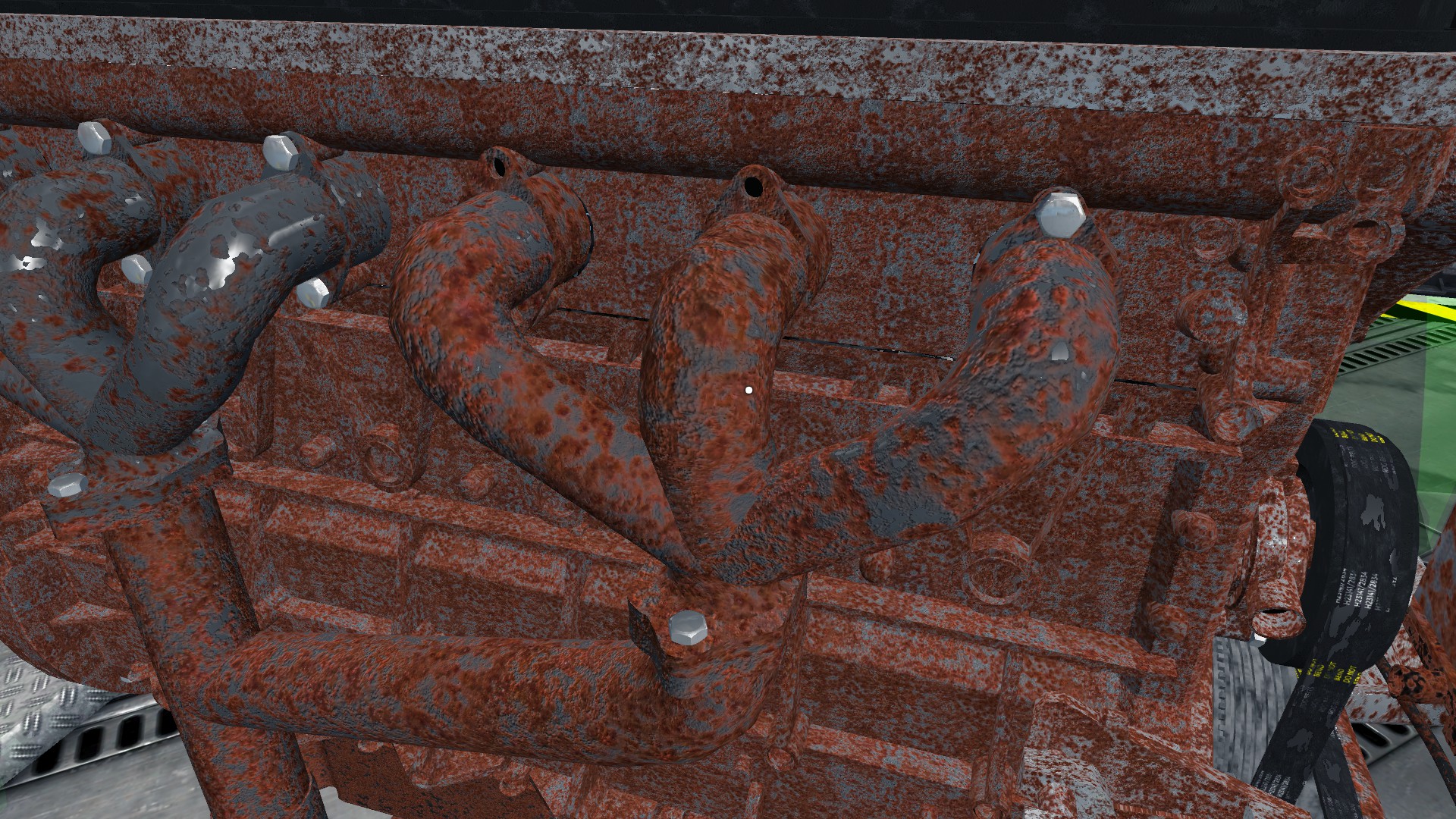 Finally, some changes have been made to the way the bonus and XP is calculated and awarded.  The bonus payment has been reduced to 50% and the XP bonus has been raised (200% compared to normal mode).  I think this is also fair.  After all, playing in Expert Mode should have some rewards in the XP dept.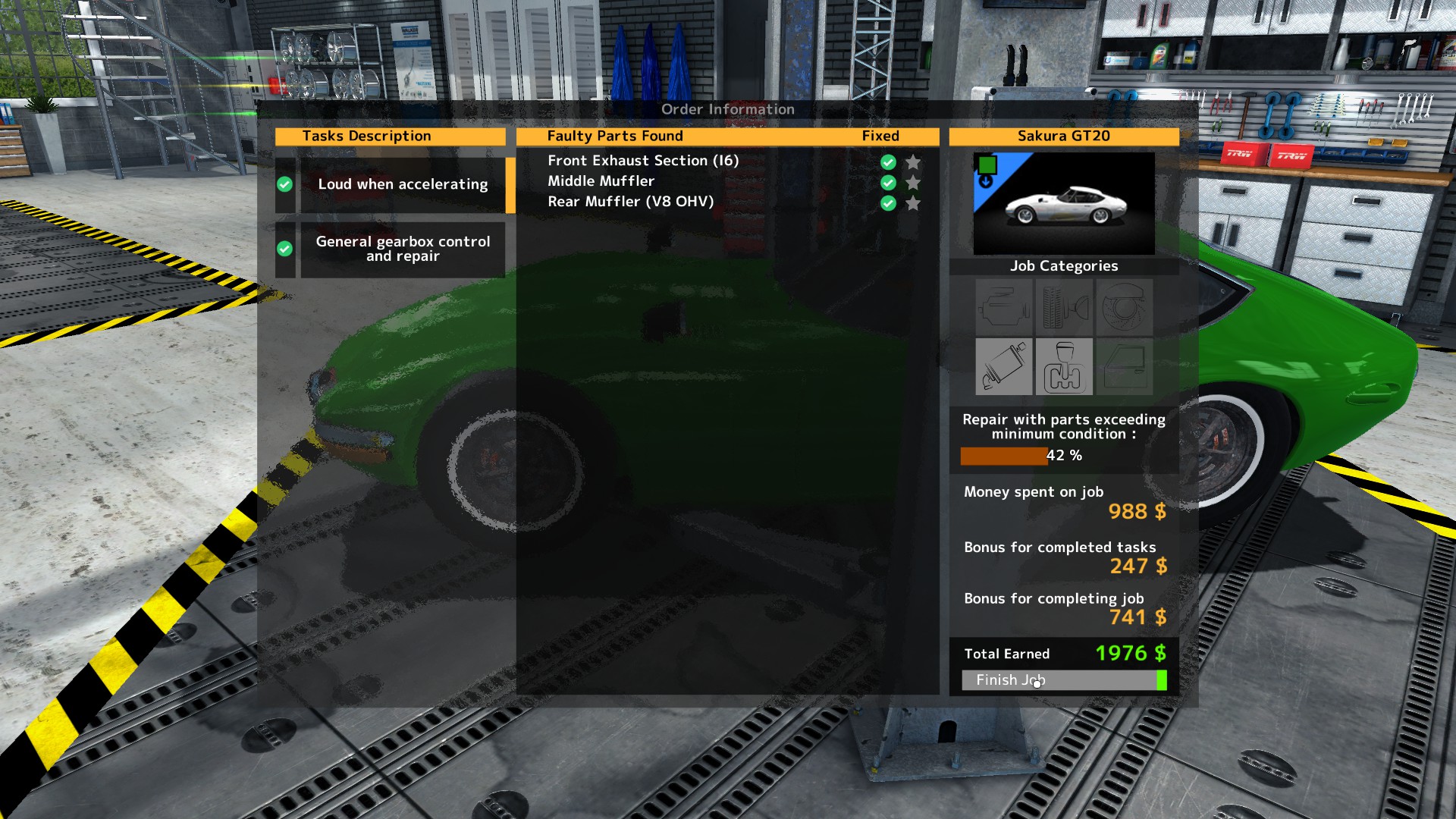 I guess I've played in Expert Mode for about 90 minutes or so and I very much like the change.  I'm not sure how the game play will work with a brand new user or profile.  If you are new the game and regardless how much real world experience you have, I would suggest not starting off in Expert Mode and playing in the normal mode for a few hours to get the hang of the game play.  Consider it training.
I look forward to spending more time with Car Mechanic Simulator 2015 and the new Expert Mode in the coming days.  Perhaps it will be time to revisit an auction.  If you've been playing CMS15 for some time, I encourage you to try the new Expert Mode.  You can always switch back to Normal Mode via the Profile Menu.
The next update patch (1.0.6.5) is coming soon.  It is slated to include the following enhancements:
– 1/4 mile DLC
– better collision meshed for cars
– corrected lifter arms for new cars
– (Maluch) jobs with Maluch have special 150-200% payout
– (Maluch) bolts fix
– tuning tool (change rim size)
– steam achievements
– key rebind
– Steam Cloud Saves (same platform cloud saves only) – on hold – need more testing between mac/pc
I think I'm looking forward to most of those features.  Time will tell just how the 1/4 mile DLC will work.  If CMS15 doesn't include wheel support for the Logitech G27 I probably won't be interested.  My opinion simply is I wish Red Dot Games would devote more time to creating new vehicle types versus trying to turn CMS15 into a racing game.
Until next time…
Happy Simming!!!
J
P.S.  There will be no blog posting for tomorrow (Good Friday or the Easter Weekend).  I hope you all have a very Blessed and safe weekend!
---