Car Mechanic Simulator 2015 Performance DLC and Update
I've had my head buried in American Truck Simulator (ATS) and Farming Simulator 15 (FS15) the past week and completely missed the release of the new Car Mechanic Simulator 2015 Performance DLC and game update to 1.0.7.1. While I new it was coming, the release date I saw a few weeks ago did come and go. But we all know that is just how it goes. I would much prefer game developers take their time and even delay launch/release to ensure a much more stable release.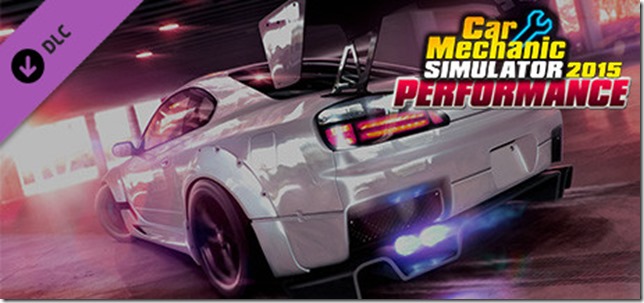 The Car Mechanic Simulator 2015 Performance DLC is available via the Steam website for $4.99 US and includes several new features including new cars, supercharged engines, new shop with performance parts, dyno with chip tuning, engine swaps and the somewhat anticipated 1/4 mile track.
What I like
I actually love this game. It's a great relaxing game and I also enjoying streaming my game play on Twitch. I prefer streaming this over ATS/ETS2 or FS15 simply because I can better keep an eye on my chat stream. So making the $5 investment to help keep this game alive was a no-brainer. I like the fact we received several new cars, new parts and new shop features.
What I dislike
As I've mentioned a few times when I've talked about CMS15, I was rather late showing up to the CMS15 party. I've only owned CMS15 for a few months, but since those first days I've been hearing about the 1/4 mile track features. To be honest with my readers, from those early days I've asked myself "Why"? Why does this game need a 1/4 mile track? The short answer is….it doesn't!
Car Mechanic Simulator 15 is…..yep…you guessed it. It is a car mechanic simulator. Now I know some will say that the two go hand in hand. Yes, you can stretch your imagination to make it so…but in the present state of the game, I just feel the 1/4 mile track is just a gimmick. Part of the reason I feel this way is because CMS15 has no support for controllers such as the awesome Logitech G27. But this is understandable considering this is a MECHANIC Simulator.
Anyway…have you tried the new Performance DLC? What do you think?
Until next time…
Happy Simming!!!
JT
---