WorldFlight 2018 GBS Tour – Leg 28
As I pointed out early on in our WorldFlight tour, most of the airports we've landed/departed from are default scenery airports. While for the most part, the runway and taxiway configurations are somewhat accurate…the other buildings and such are not. I use the word "somewhat" because much of what we see in default Prepar3D is all based on FSX scenery. Or said another way, much of what we see in P3D, is how things looked waaaay back in the 2006 timeframe. Once we depart Ottawa, the next several destinations including Minneapolis/St. Paul (KMSP), Jackson Hole (KJAC), Vancouver BC (CYVR) and Sitka Alaska (PASI) will be payware scenery which very closely represents the true look of the airports.
To sync things up with my current real world schedule, I'm writing this blog update on the 12 of August and it will appear for you to read on the 15 of September. We've yet to leave for Europe and when you're reading this we've been back at home about a week. I plan to fly and write up one more update post before leaving for vacation as this will give me some buffer and give me time to settle back into the work/life schedule once we get back.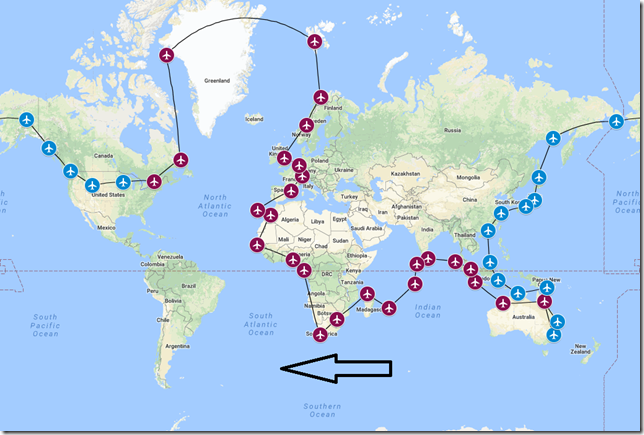 History of City
Minneapolis/St. Paul, also known as the Twin Cities is a major metropolitan area build around the Mississippi, Minnesota and St. Croix rivers in east central Minnesota.
History of Country
The United States of America, is a federal republic composed of 50 states, a federal district, five major self-governing territories and various possessions. At 3.8 million square miles, the US is the world's third largest country by total area and just fractionally smaller than the entire continent of Europe. With a population of over 325 million, the US is the third most populous country.
History of Airport
Minneapolis-Saint Paul International Airport is located 10 miles of both downtown Minneapolis and downtown Saint Paul, it is the largest and busiest airport in the six-state Upper Midwest region of Minnesota, Iowa, Nebraska, North and South Dakota and Wisconsin. KMSP is the 17th busiest airport in the US and the 49th busiest in the world.
History of Airline
American Airlines is a major United States airline headquartered in Fort Worth, Texas. American is the world's largest airline when measured by fleet size, revenue, scheduled passengers and number of destinations served. American, together with its regional partners, operate an extensive international and domestic network with an average of nearly 6,700 flights per day to nearly 350 destinations in more than 50 countries. American Airlines fleet size is approx. 955 aircraft.
Flight Briefing
AAL1066
CYOW – KMSP
Planned Fuel – 15,000 lbs
Planned Altitude – 38,000
Distance – 742nm
Flight Time – 2hr, 10min
Route: YOW Q824 MENKO NOSIK Q812 ZOHAN IDIOM MUSCL3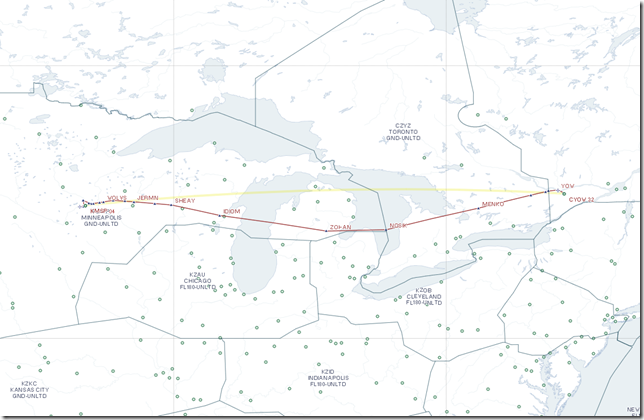 Flight Journal
Over the past few flight legs, our travelers have been accustomed to afternoon, or late afternoon departures. However, today we're getting an early start out of Ottawa and plan to arrive in Minneapolis before lunch. Our travelers will clear US customs here in Ottawa which will significantly reduce the time normally required before we can proceed to the hotel. Our aircraft for this leg is an American Airlines Boeing 737-800.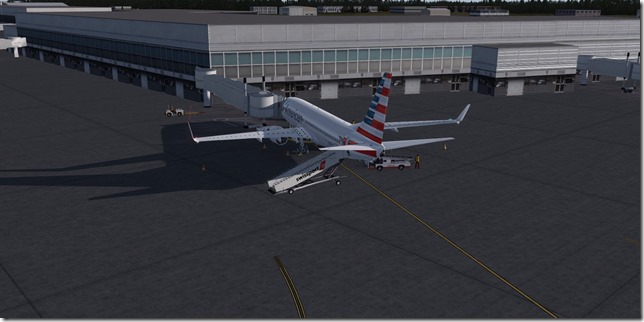 We can't leave until all the bags are loaded.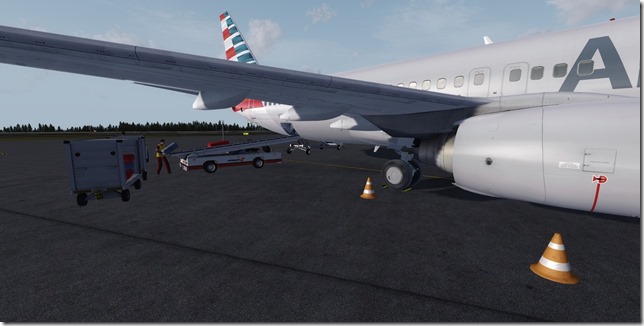 Push-back and taxi complete, we're clear for take-off. Let's GO!!!!!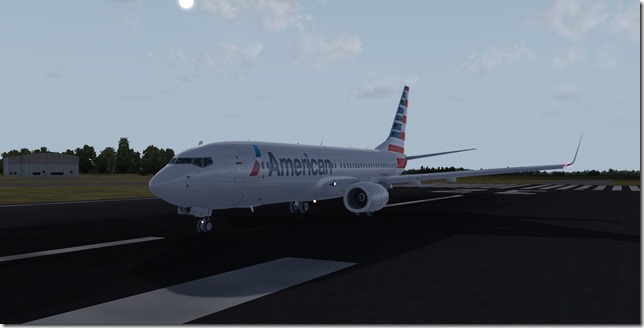 Goodbye Canada, next stop the USA.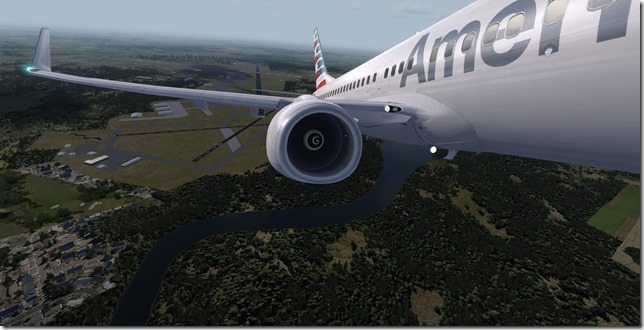 Climbing out of Ottawa.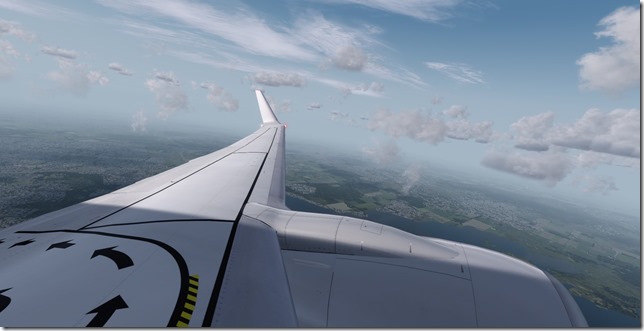 The Rideau River in the background as we continue our climb-out to our cruise altitude.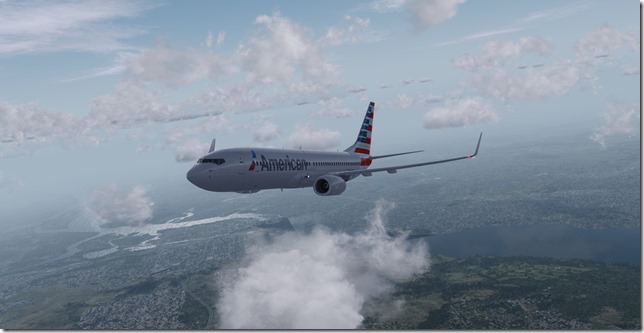 I'll admit, I wasn't sure how much I would really care for the new American livery. I had always been a fan of their shiny aluminum look. But the more I fly their new livery, the more I do like it.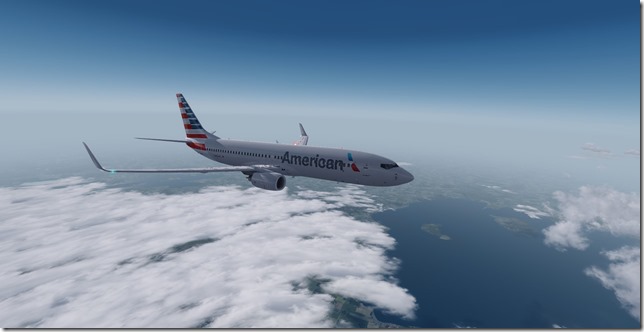 Flying over Lake Michigan as we cross from Michigan into Wisconsin.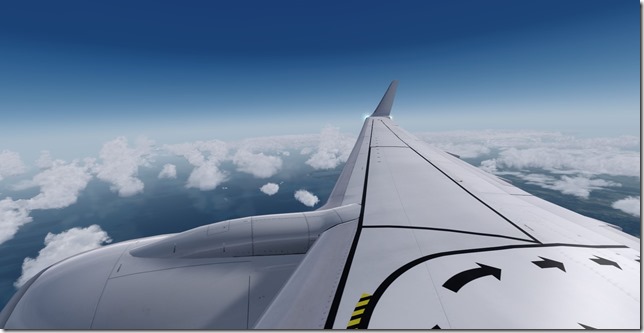 Flying over the mighty Mississippi River as we begin our approach into the Minneapolis/Saint Paul Airport.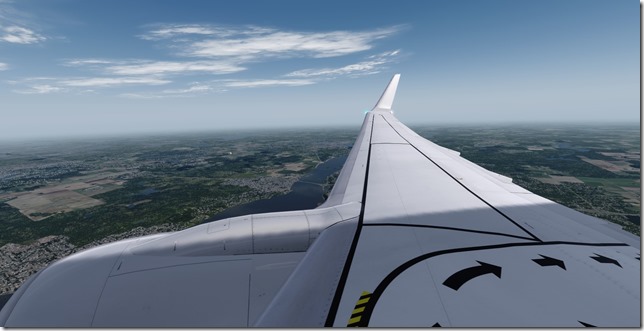 Looks like pretty descent farm land.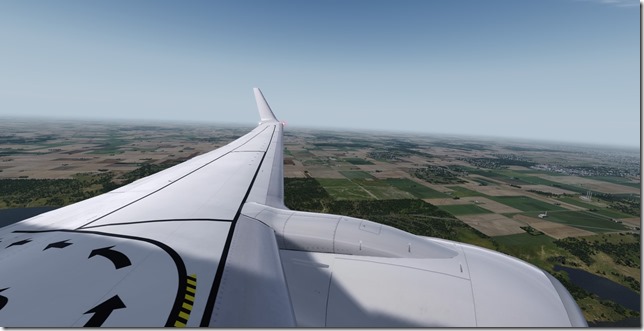 Just a few of the 10,000 lakes that can be found in the state of Minnesota.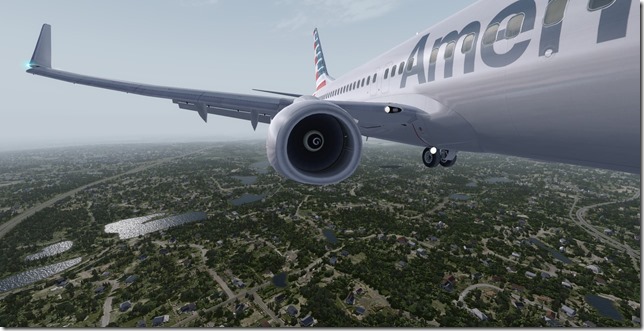 Hazy conditions on final approach.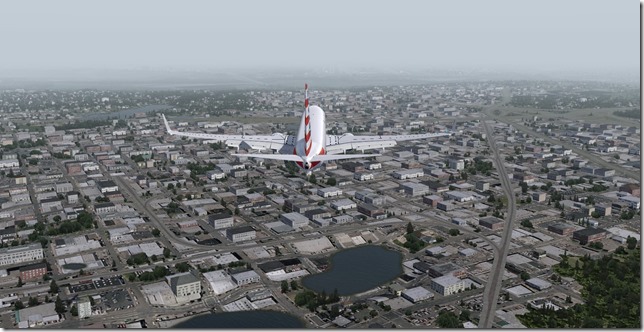 Clear to land.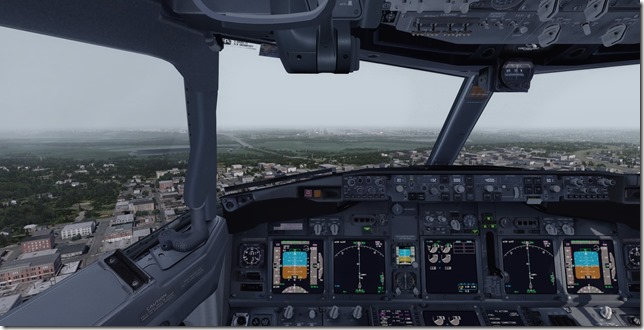 Please remain seated with your seatbelt securely fastened until I turn off the seat belt sign.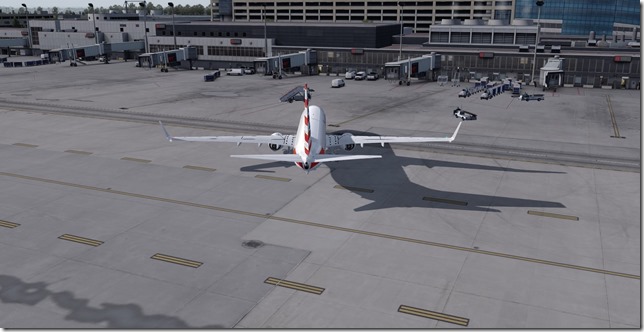 Simulator Specifics
Prepar3d v4.3
ActiveSky Weather Engine
ActiveSky Cloud Art
Envtex & Envshade
PMDG Boeing 737-800 (American Airlines livery)
Flightbeam KMSP Scenery
Orbx Global Texture
Orbx FTX Global openLC North America
VATSIM
Route Planning Tools
AivlaSoft, PFPX & Simbrief
Navigraph Charts Desktop
FlightAware
FlightRadar24
SkyVector
Google Maps
Another flight leg is officially in the books. We'll next fly down to Jackson Hole, Wyoming where our travelers will spend a week exploring the area including Yellowstone National Park, Grand Teton National Park, Shoshone National Forest, Craters of the Moon National Monument and many other sites in the area.
As always, thanks for reading this tour update. Have a wonderful day!
Until next time…
Happy Flying!
JT
---