WorldFlight 2018 GBS Tour – Leg 26
As our travelers depart Greenland to begin the North American segment of our 2018 WorldFlight tour, in the real world my wife and I will be spending our last day/evening in Tunbridge Wells, Kent, England. Tomorrow (9 Sept) we will head into London and London Heathrow for our British Airways flight back to Denver. Just as a reminder, I'm writing these updates before even leaving on vacation. At the time I'm writing this update, it's about two and a half weeks before we leave. Upon returning, I'll be sure to fill you all in on the vacation trip. My plan is to continue flying these tour legs and writing up the blog postings until we leave, so hopefully by the time we actually leave the US for Belgium, I'll have completed most of the North American flights, this way I have a bit of a buffer where I can ease back into my work life (which will be busy), but continue to keep these flight updates coming to you on a regular basis.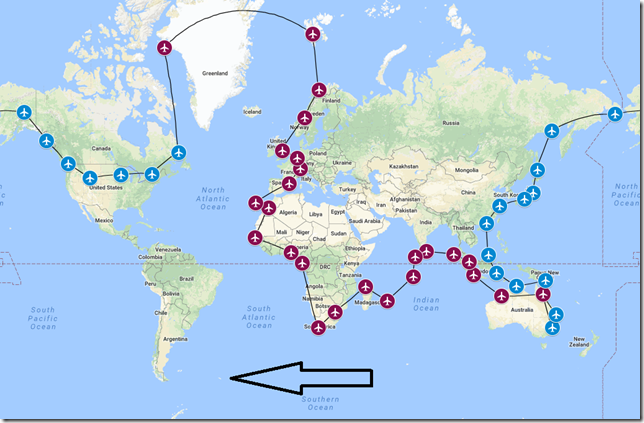 History of City
Located in the central part of Labrador on the coast of Lake Melville and the Grand River, Happy Valley-Goose Bay is the largest population center in this region of Canada.
History of Country
Canada is a country located in the northern part of North America. Canada is comprised of ten provinces and three territories which extend from the Atlantic to the Pacific and northward into the Arctic Ocean, covering 3.85 million square miles, making it the world's second-largest country by total area. Canada's southern border with the United States is the world's longest bi-national land border. The capital of Canada is Ottawa.
History of Airport
Goose Bay, is a Canadian Forces Base operated by the Royal Canadian Air Force, but also has shared use operations with several civilian airlines.
History of Airline
Air Transat is a Canadian low-cost leisure airline based in Montreal, Quebec operating both scheduled and charter flights serving 63 destinations in 30 countries.
Flight Briefing
TSC1066
BGTL – CYYR
Planned Fuel – 24,000 lbs
Planned Altitude – 38,000
Distance – 1405nm
Flight Time – 3hr, 30min
Route: THT NADMA NALDI MUSLO DUVBI YYR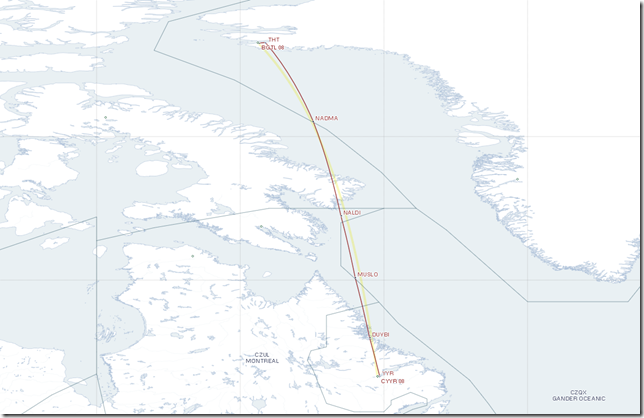 Flight Journal
Our travelers began their world tour way back on 6 June when we departed Sydney, Australia and with another two months ago they are just a little over the half-way mark of their trip. This leg will start the North American tour segment and will have them visiting three different airports in Canada, two airports in the lower 48 of the United States and two different airports in Alaska before heading to Russia, Japan and China as we make our way back down under to our starting point of Sydney. We've shifted our schedule slightly and will have another tour break once reaching Jackson Hole, Wyoming and another shorter break in Sitka, Alaska.
We're all present and accounted for, so let's get started. Our journey today is just over 1,400 miles and we should land in Goose Bay just before the sun sets.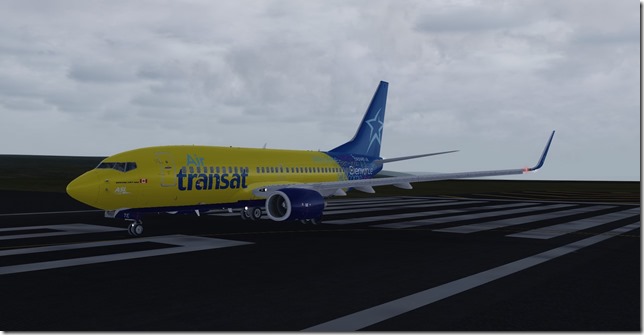 Goodbye Greenland! You were a wonderful host.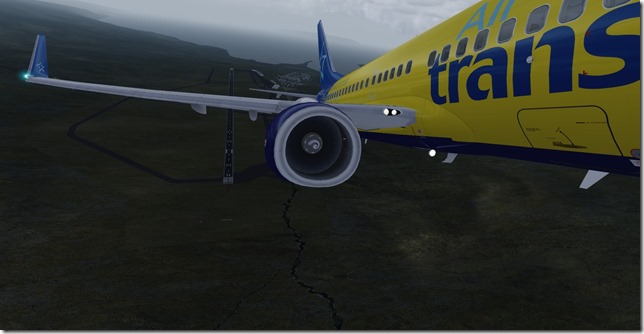 A cloudy departure out of Greenland.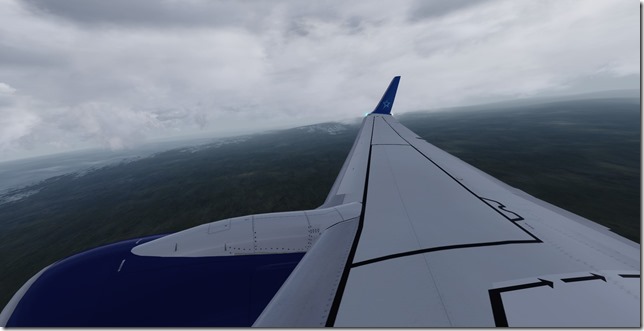 A little bit bumpy as we climb out.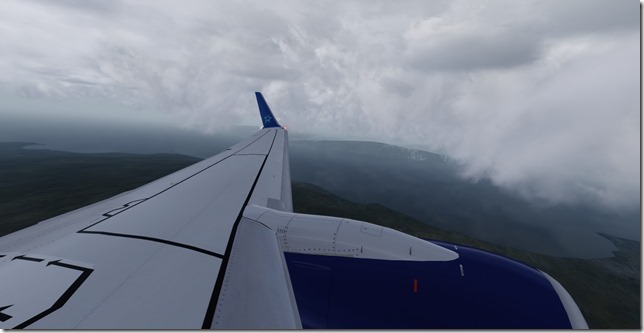 A much smoother ride at our cruising altitude of 38,000 feet. Our Air Transat B737-700 is one of the more colorful liveries we've had thus far.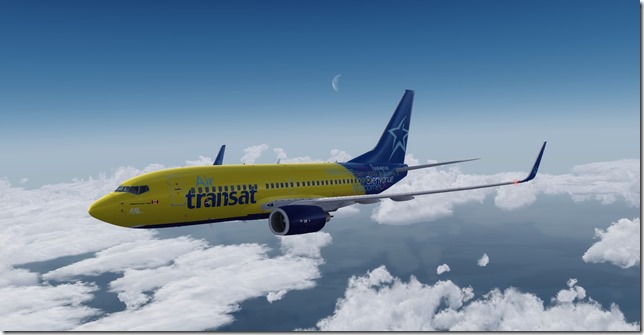 Almost to our destination. The Grand River just off our right wing. We'll see that again shortly.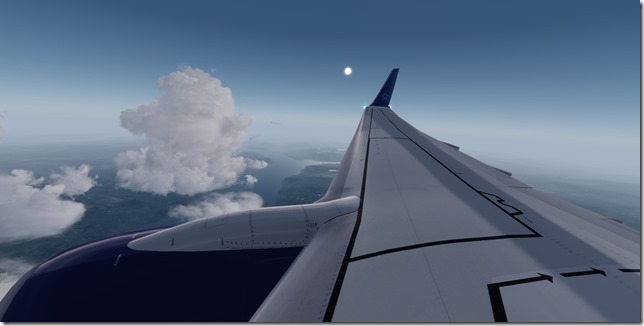 Making our turn to final.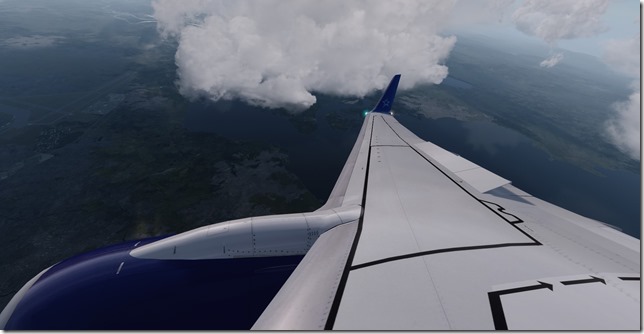 Once again, the Grand River as we're on final approach into Goose Bay.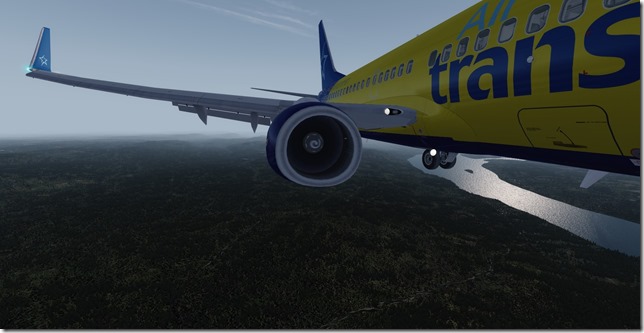 That's a gorgeous river.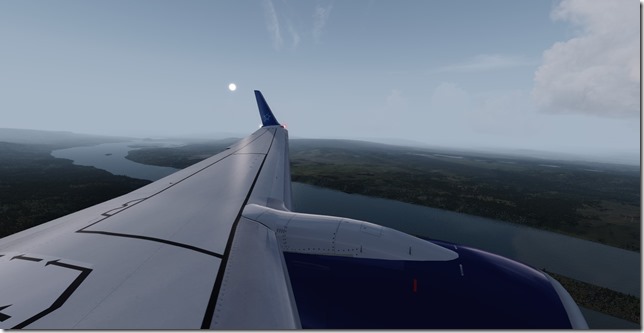 Clear to land as we fly over the Grand River once again.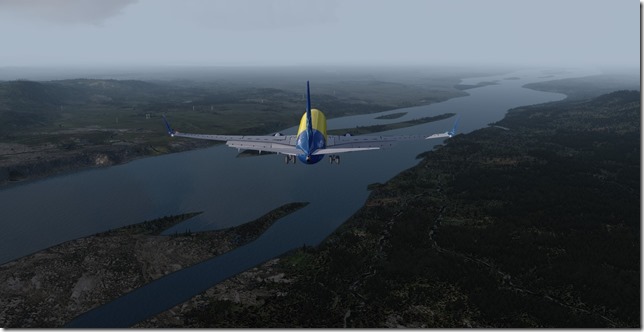 Parked up and awaiting the bus who will take our travelers to customs and then on to the hotel.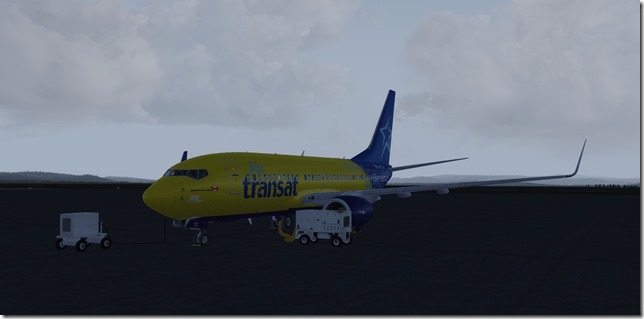 Simulator Specifics
Prepar3d v4.3
ActiveSky Weather Engine
ActiveSky Cloud Art
Envtex & Envshade
PMDG Boeing 737-700 (Air Transat livery)
Orbx Global Texture
Orbx FTX Global openLC North America
VATSIM
Route Planning Tools
AivlaSoft & PFPX
Navigraph Charts Desktop
FlightAware
FlightRadar24
SkyVector
Google Maps
Another long, but exciting flight is in the logbook. Our stay in Goose Bay will be brief. Soon we'll depart for Ottawa. I hope you'll join us as we continue our 2018 WorldFlight Tour.
Until next time…
Happy Flying!
Jerry
---