WorldFlight 2018 GBS Tour – Leg 19
As I mentioned in the previous tour update, the honey do list has been growing at a pace faster than I've been able to keep up with.  But it seems as if everything that needs to be on the list, has been placed on the list and a hard days work last Saturday has things looking pretty good.  There's a good chance I won't be left at home with chores to do while my wife enjoys vacation without me.  LOL  Of course, she wouldn't do that…right?  Let's get right into the tour update so I'll have some time to get back to the list.
As you can tell from the updated tour map below, the color magenta is slowly, but surely beginning to take a bigger presence on the map.  While we haven't yet reached the half-way mark, we're very, very close.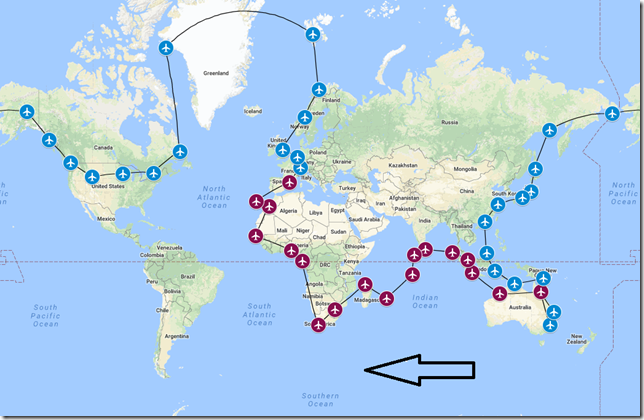 History of City
Founded by the Romans in 15 BC, Zurich is the largest city in Switzerland and the capital of the canton of Zurich. It is located in north-central Switzerland and has an estimated population of just over 400,000. Today Zurich is a leading golabl city and among the world's largest financial centers despite having a relatively small population. The city is home to a large number of financial institutions and banking companies. The official language of Zurich is German.
History of Country
Switzerland is a sovereign state in Europe and consists of 26 cantons (similar to states) with the city of Bern serving as the seat of the federal authorities. Switzerland is bordered by Italy to the south, France to the west, Germany to the north and Austria and Liechtenstein to the east. Switzerland has existed in its current form since the adoption of the Swiss Federal Constitution in 1848. However, the oldest traces of human existence in Switzerland dates back about 150,000 years.
History of Airport
The Zurich Airport, known as Kloten Airport, is the largest international airport of Switzerland and the principle hub of Swiss International Airlines.
History of Airline
Swiss International Air Lines is the national airline of Switzerland and operates scheduled services in Europe and North America, South America, Africa and Asia. Its main hub is Zurich Airport with a focus city operation in Geneva. Swiss operates a fleet of 86 aircraft of which all but 10 are Airbus. They operate 10 Boeing 777-300ER aircraft.
Flight Briefing
SWR1066
LEBL – LSZH
Planned Fuel – 15,000 lbs
Planned Altitude – 36,000
Distance – 462nm
Flight Time – 1hr, 45min
Route: DALI2P DALIN UN870 MAXIR UN853 MOBLO UZ662 LAMUR Z57 DOPIL DCT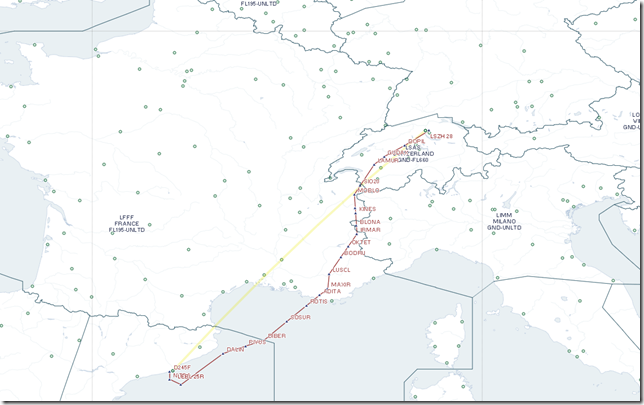 Flight Journal
As we've officially entered the European segment of our world tour and while we're still not at the half-way point, there's still a level of accomplishment to be pleased about.  The next few flights will have us visiting Switzerland (next stop), Germany, England and Norway.  We'll actually visit three different cities/airports in Norway before turning and heading towards Greenland.  But before we can get to Greenland, we must depart Barcelona for Zurich.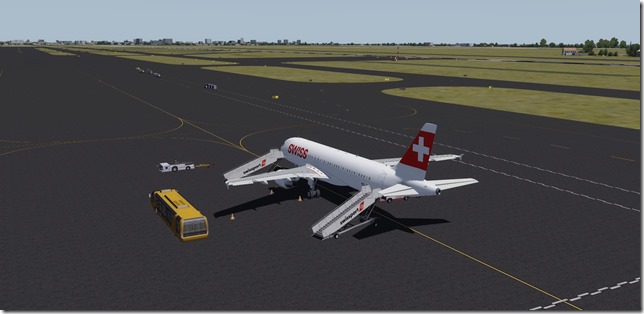 Lined up and waiting for our take-off clearance.  It's a hot day today in Barcelona and our travelers are ready for a cooler (hopefully) stay in Zurich.  But then again, all of Europe is currently suffering under heat wave conditions, but thankfully the hotel has air conditioning.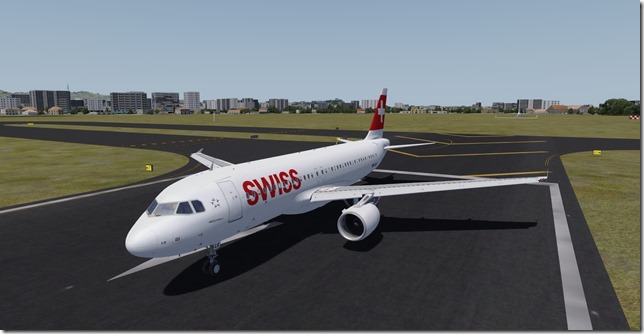 Up and away from Barcelona.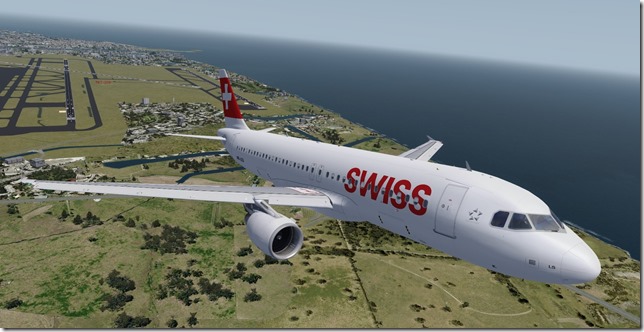 Heading out over the beautiful Balearic Sea towards the South of France.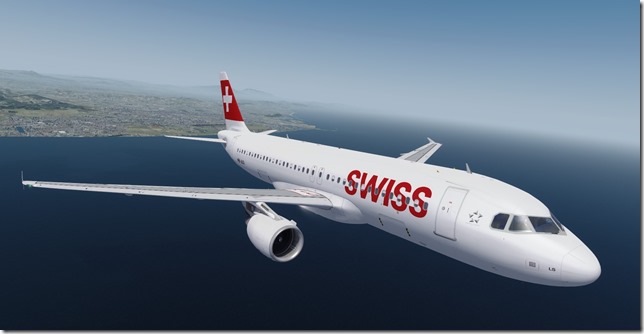 Snow in the Alps…that's a welcome sight.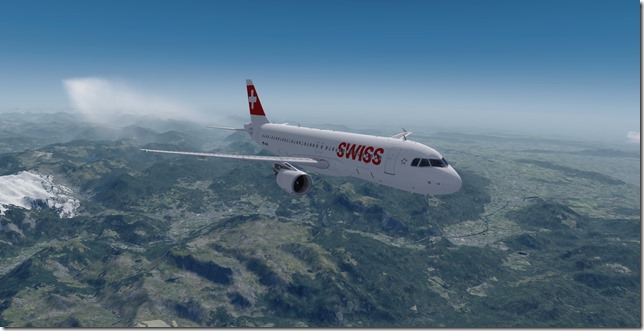 With the recent high temperatures, I highly doubt there is that much snow in the Alps.  But it's still pretty to look at and I can confirm (living near the Rocky Mountains) that our high mountain peaks will still have snow on the very top usually through much of July and into August.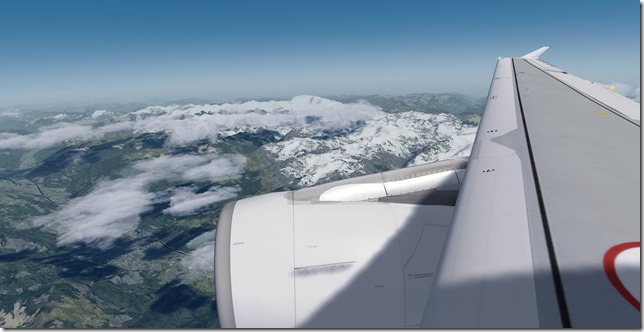 Beginning our descent into Zurich.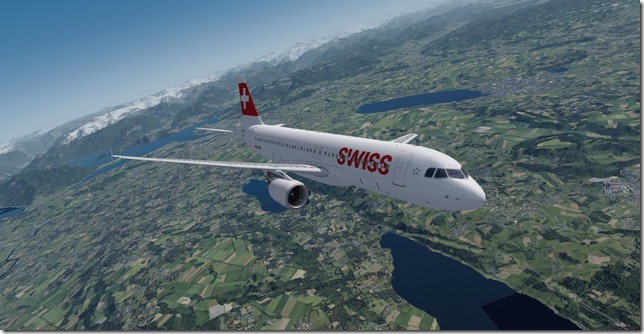 Runway in sight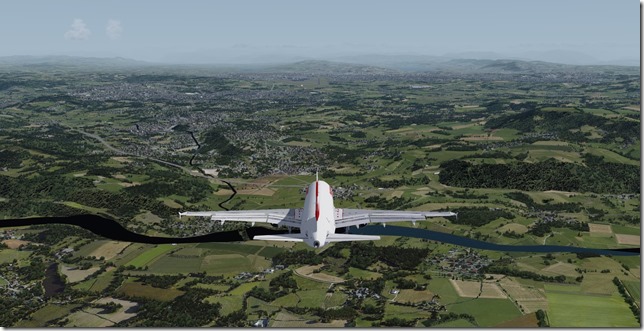 The Swiss countryside.  I hope to visit Switzerland someday in real life.  My wife actually lived in Switzerland for several years before we met.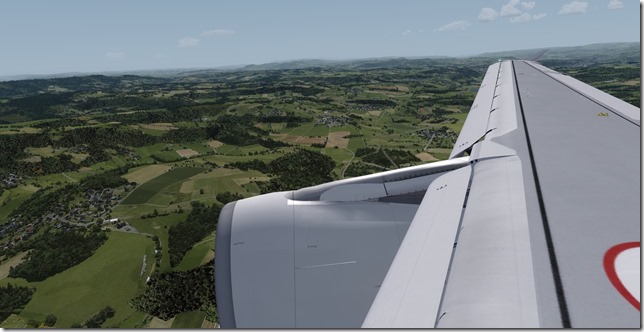 Short final view from the flight deck.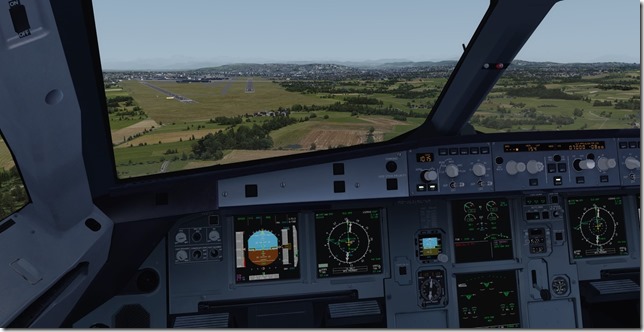 Another Swiss Air just pushing back from their gate and about to depart Zurich.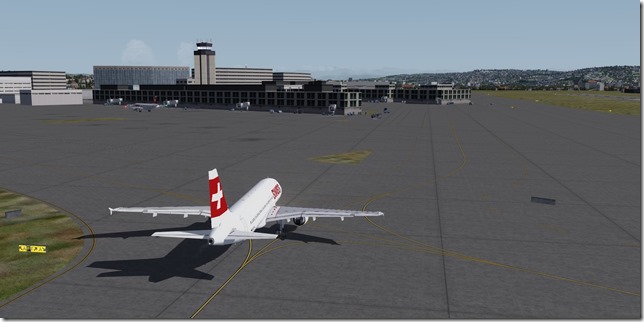 Parked up at our gate and in the process of deboarding.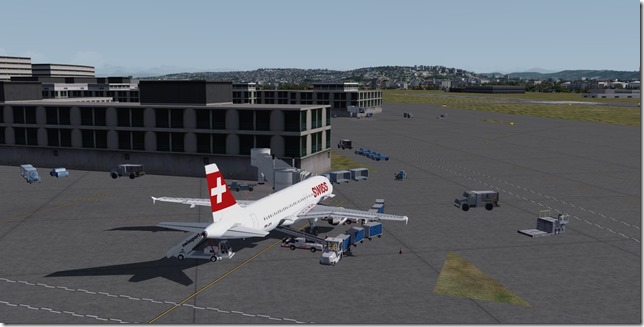 Simulator Specifics
Prepar3d v4.3
ActiveSky Weather Engine
ActiveSky Cloud Art
Envtex & Envshade
FlightSim Labs Airbus A320 (Swiss Air livery)
Orbx Global Texture
VATSIM
Route Planning Tools
AivlaSoft PFPX
Navigraph Charts Desktop
FlightAware
FlightRadar24
SkyVector
Google Maps
Our travelers will spend a little over 72 hours in Zurich before we pack up and head to Germany.  Until then, I hope you are having a wonderful month of August and enjoying the tour.
Until next time…
Happy Flying!!!
Jerry
---