WorldFlight 2018 GBS Tour – Leg 17
Our next destination has somewhat been on my Flight Sim "Bucket List" for some time. The small island airport of Funchal-Madeira features one of the more challenging approaches of any airport we'll be encountering on our tour. The airport is on the list of the 10 most dangerous airports in the world. If you would like to watch a YouTube video featuring an Airbus A320 making the approach and landing into Funchal, watch this video.
While the majority of our airport destinations have been on default P3D scenery, I'm pleased to be able to feature the Aerosoft payware scenery for the Funchal-Madeira airport. This will both enhance my immersion of the approach and landing, but also give us more more to look at as well. In addition, this is also the first time I've ever attempted this approach and landing. As I previously mentioned, Funchal-Madeira has been on my bucket list for some time, but as I didn't have the scenery, I wanted to wait before I attempted it. Hopefully we'll get our Airbus A320 on the ground safely as we begin the European portion of our tour.
Speaking of Europe. You're reading this edition of our long tour on Wednesday, 8 August and in two weeks, + 1 day my wife and I will head out to Denver International Airport for our British Airways flight from Denver to London Heathrow. We're both very much ready for our European vacation to Antwerp Belgium. We'll spend one week in Belgium and one week in the English countryside before returning to Denver. For the most part, I plan on being mostly unplugged from social media during the two weeks abroad. However, I may occasionally post some pictures and comments in Discord. But no guarantees. But enough about all that…let's get this journey started. I can't wait to attempt this approach.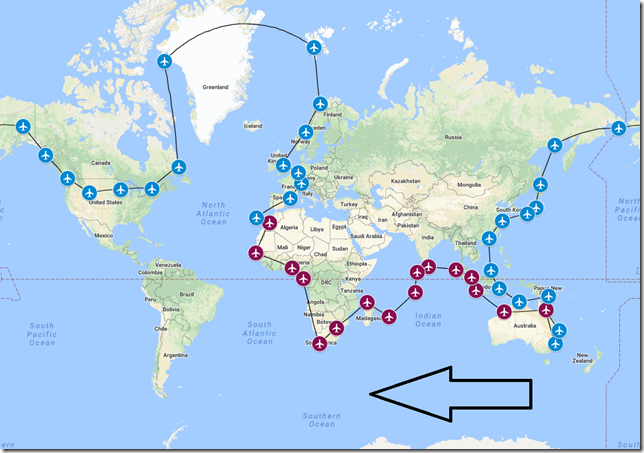 History of City
Funchal is the largest city, municipal seat and the capital of Portugal's Autonomous Region of the island of Madeira. The city has a population of 111,892 which makes it the 6th largest city in Portugal and has been the capital of Madeira for more than five centuries. Because of its high cultural and historical value, Funchal is one of Portugal's main tourist destinations.
History of Country
Madeira is an archipelago of Portugal and lies in the North Atlantic Ocean southwest of Portugal. The total population is estimated to be 267,785. Madeira was claimed by Portuguese sailors in 1419 and settled sometime after 1420. The archipelago is considered to be the first territorial discovery of the exploratory period of the Age of Discovery. Today, Madeira is a popular year-round resort, being visited every year by about 1.4 million tourists (almost 5 times the population).
History of Airport
The Madeira International Airport Cristiano Ronaldo is located 8.2 miles east-northeast of the regional capital of Funchal. Officially opened in 1964, the airport runways have been updated multiple times over the years. Often considered to be the Kai Tak of Europe because of its singular approach to runway 05, the runway was extended to its current 9,124 foot length using a concrete platform partly over the ocean. In 2016, it was announced that the airport would be renamed Madeira International Airport Cristiano Ronaldo in honor of Madeira native football player Cristiano Ronaldo.
History of Airline
Air Arabia Maroc (not to be confused with Royal Air Maroc) is a Moroccan low-cost airline, setup as a joint venture between various Moroccan investors and Air Arabia. The low-cost carrier was launched on 29 April 2009 and started operations that same year with its maiden flight serving Casablanca to London Stansted. Still a small airline, operating 7 Airbus A320's serving Brussels, London, Marseille, Milan and Paris.
Flight Briefing
MAC1066
GMAD – LPMA
Planned Fuel – 16,520 lbs
Planned Altitude – 36,000
Distance – 403nm
Flight Time – 1hr, 30min
Route: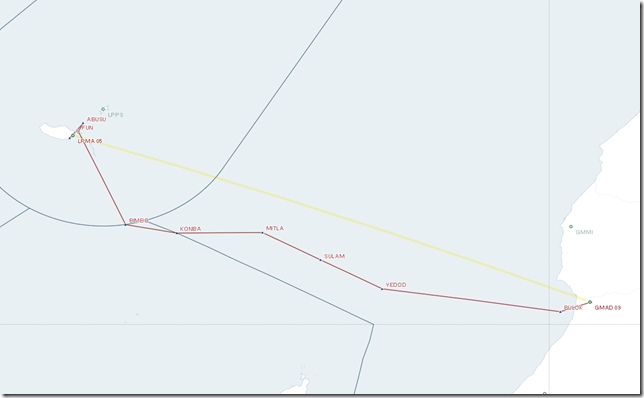 Flight Journal
As previously mentioned, the past few legs of our world tour have been fast paced. Since leaving Cape Town, we've spent less than 48 hours in each of the locations we've landed and both our travelers and crew are starting to grow a bit weary and I believe we all could benefit from slowing the pace down slightly. I believe our stay on the island of Madeira will do wonders for travelers and crew alike.
One really couldn't ask for better flying weather for this leg. We have some mid afternoon clouds starting to build in Morocco. We're loading the fuel needed for the 90 minute flight onto our Airbus A320.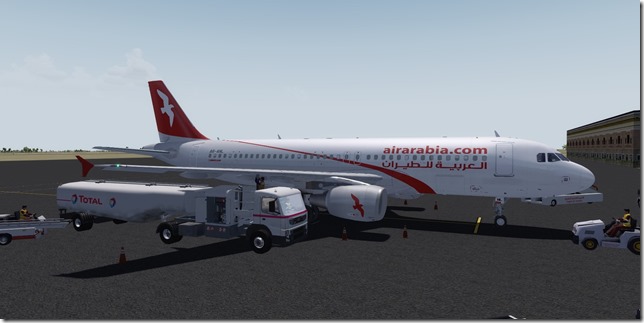 Our passengers have arrived.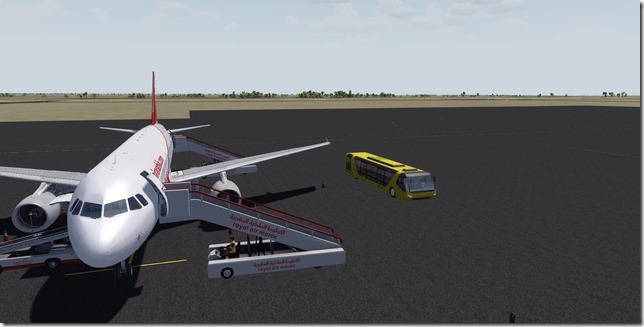 And so has the luggage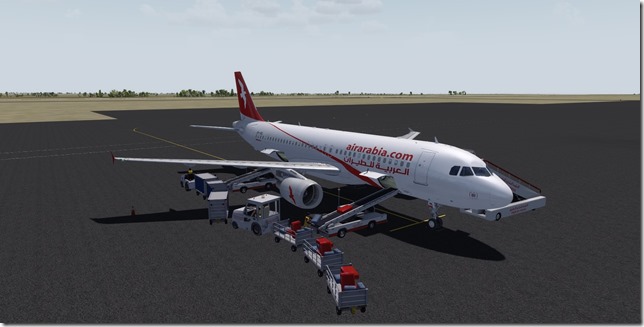 Time to pushback.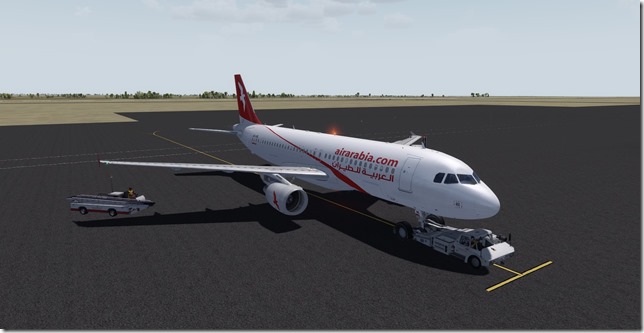 Take-off clearance received and acknowledged. Let's Go!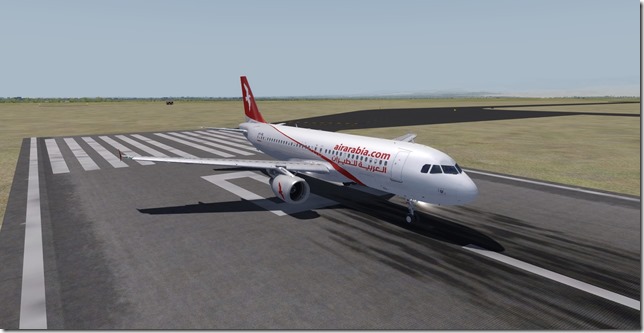 Off we go into the wild blue yonder…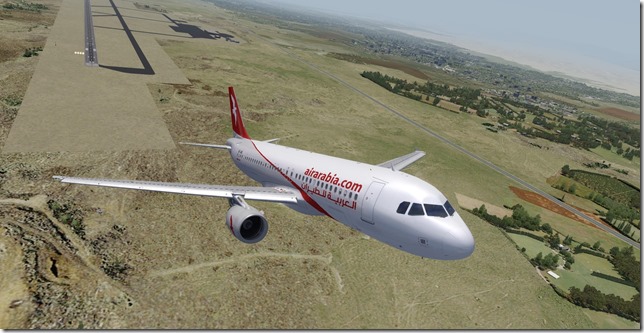 We've made our turn to join the departure and the airport is just off the right side.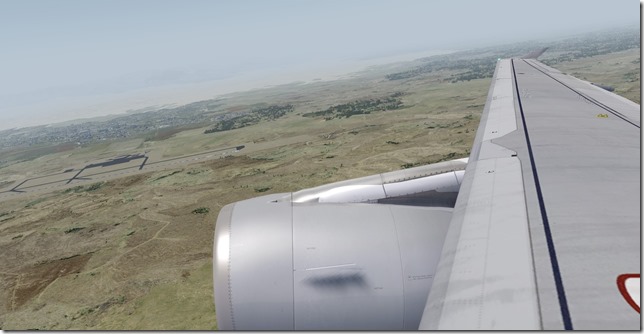 Another turn before heading out into the North Atlantic.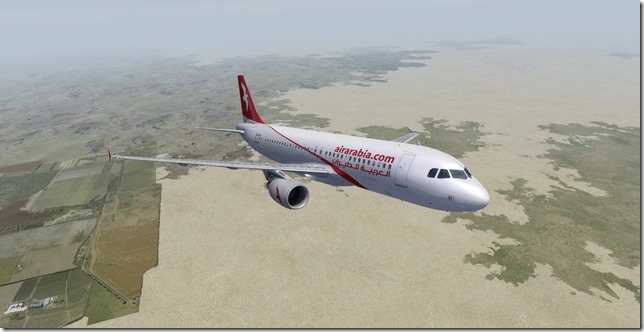 Goodbye Africa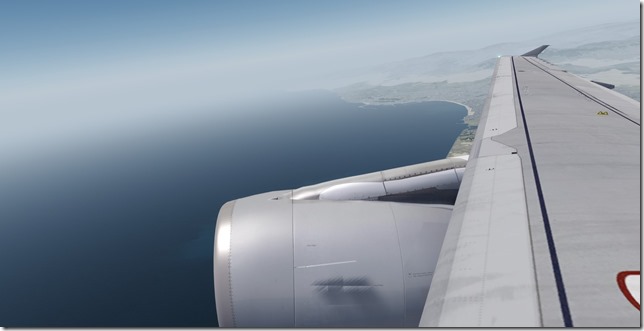 Cruising at Flight Level 360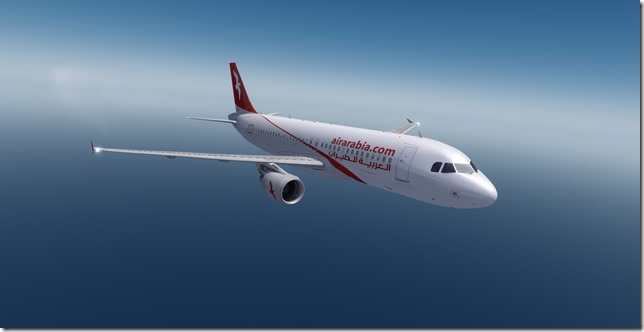 Nice and simple livery for the A320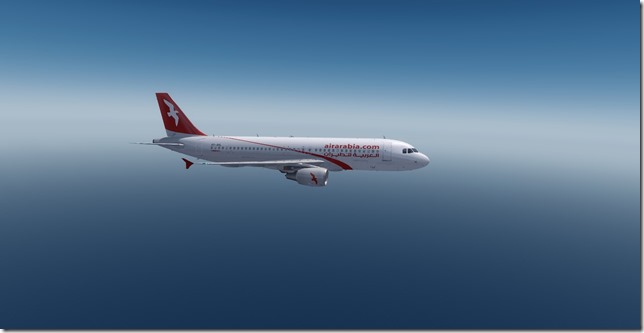 The island of Madeira coming into view as we descend into the area.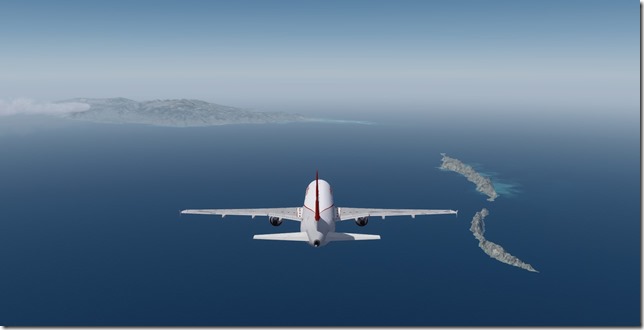 The runway at LPMA just to the left. Our approach takes us west of the island and then back around.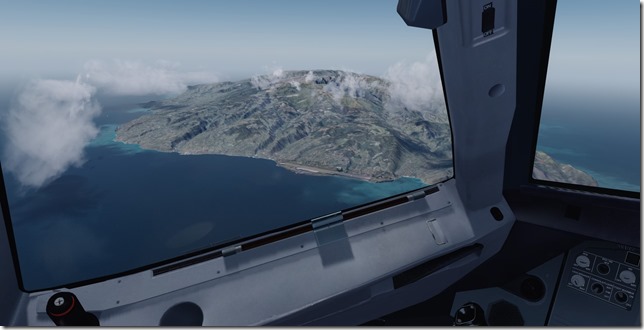 Island view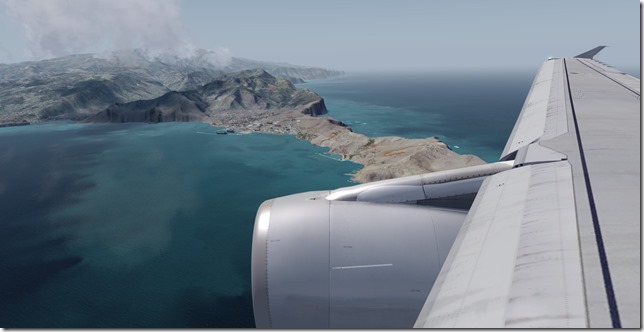 The airport just off to our right side.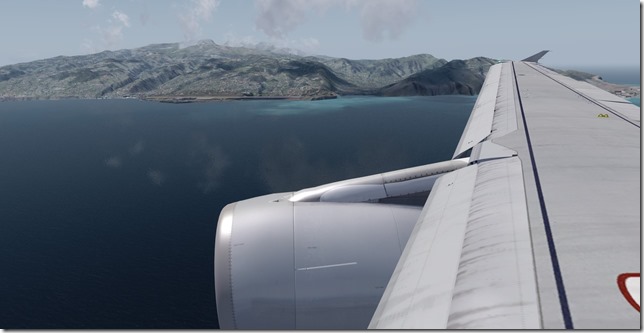 Making our final turn on the visual approach for runway 05.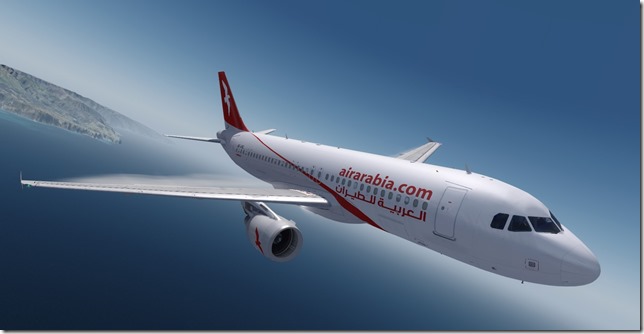 We have the runway in sight and we're cleared to land runway 05 at LPMA.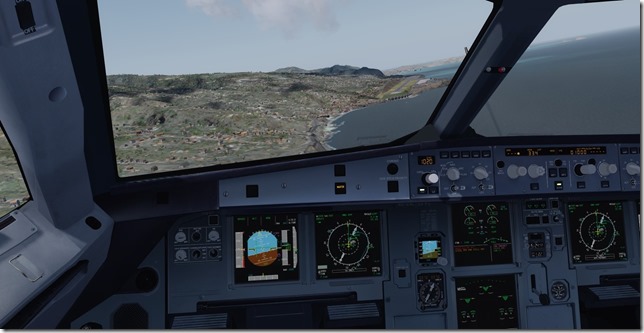 Safely on the ground at Madeira.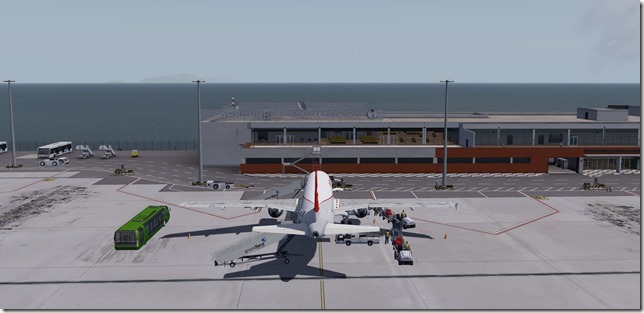 Simulator Specifics
Prepar3d v4.3
ActiveSky Weather Engine
ActiveSky Cloud Art
Envtex & Envshade
FlightSim Labs Airbus A320 (Air Arabia Maroc livery)
Orbx Global Texture
Aerosoft Madeira X Evolution (LMPA)
VATSIM
Route Planning Tools
AivlaSoft PFPX
Navigraph Charts Desktop
FlightAware
FlightRadar24
SkyVector
Google Maps
This was a very enjoyable flight with a challenging, but fun approach and landing. It was nice to be able to check this airport off my flight sim bucket list and I'll certainly be returning here for more flights down the road. Our group will stay here for several days before departing for Barcelona, Spain.
The overall progress of the tour is coming along nicely. The next leg is a little over 1000 miles, but then we hit a series of really short hops of just a few hundred miles each. I plan to crank out a few of these flights in quick fashion so I can continue with two sessions per week while I'm on vacation. Once I return from vacation in mid September, I'll resume flying the tour legs and hopefully will be able to increase the blog writings to three per week just to try to wrap up the tour around the time of the actual event.
Until next time…
Happy Flying!
Jerry
---