Trucker's Logbook #2
The featured trip for Trucker's Logbook #2 is in my updated Peterbilt 579.  Just a few days ago I updated the chassis to accommodate the 300 gallon capacity diesel tanks and also upgraded the Paccar engine to the 500HP model.  While the rig was in the shop, I had them apply this new paint job celebrating our great country and Mt. Rushmore.  In the coming weeks I'll apply additional updates/upgrades to the truck.
Since Trucker's Logbook entry #1, I've been hauling goods all over California and Nevada.  But as the first entry had us drive from Los Angeles, CA to Winnemucca, NV, today's entry will be from Winnemucca to Oxnard, CA.  This haul will include 30,500 pounds of Ethane from Gallon to Chems.  The job is paying $24,155 or $37.52/mi.  It's classified as hazardous materials.

I picked up the trailer at just before 7 PM.  The drive from Winnemucca to Oxnard is 635 miles with an estimated trip time of 16 hours, 32 minutes.  We have just over 5 hours available before a mandatory rest. Let's get going…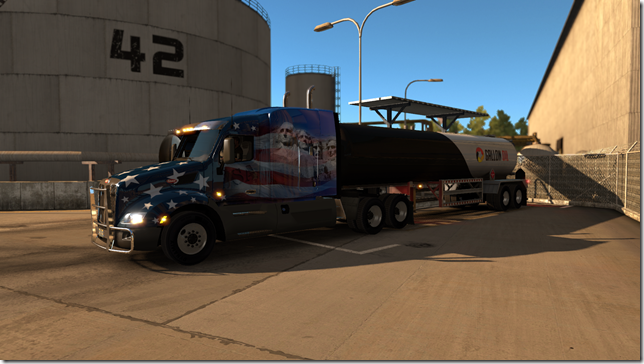 Our route today will take us southwest on I-80 to I-5.  Like last week, pretty much all interstate travel.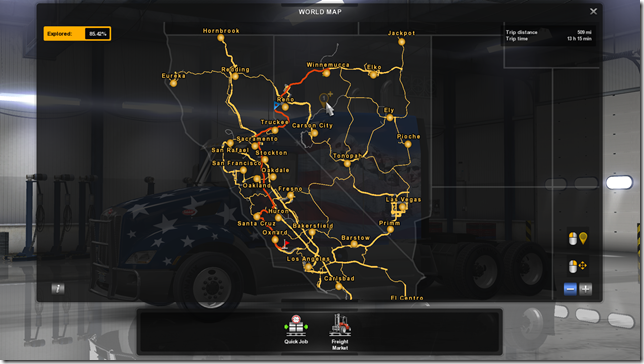 Riding off into the sunset along I-80 in Nevada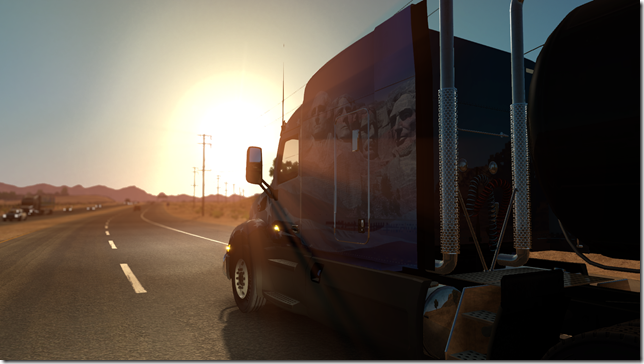 Topping up the 300 gallon diesel tanks just before parking the rig for some much deserved rest.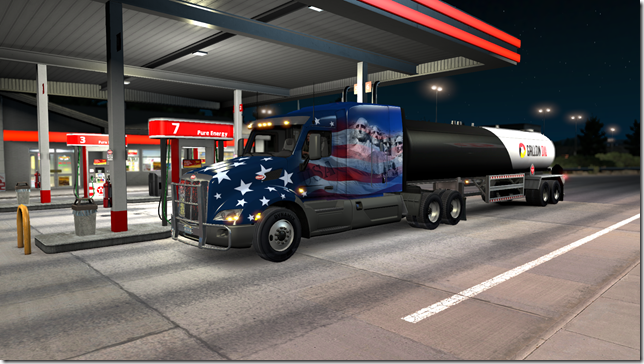 Goodnight…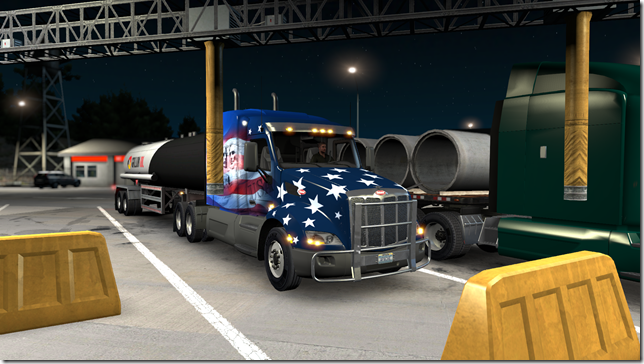 What a great sleep.  Just love the stand up sleeper.  After a short weight/inspection check we are back on the road again.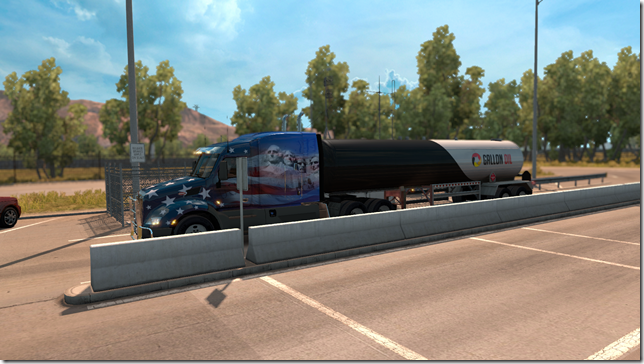 Just a few miles to go, the clouds are starting to roll in near Oxnard.  I wonder if we'll get any rain?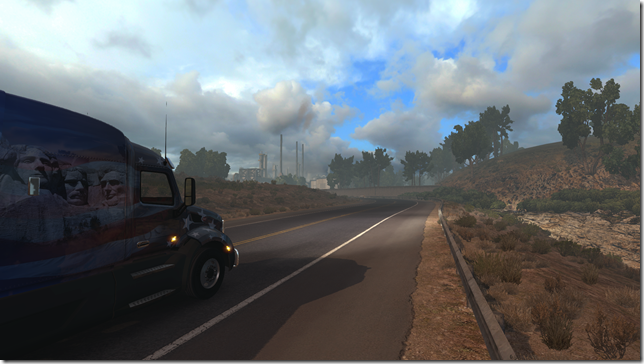 This job only offered an 40XP parking, but I nailed it.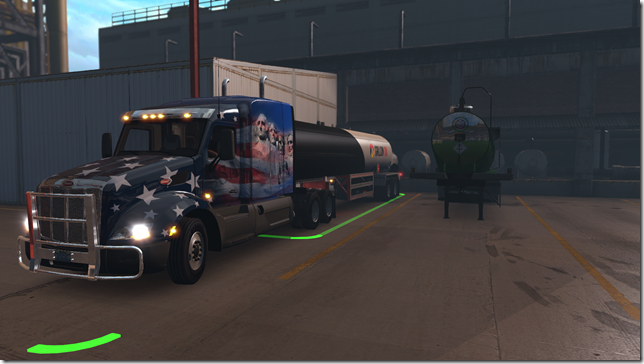 If you remember last week I was approaching level 16.  This job brings me very close to level 20.  Level 21 should be in the bag on the next delivery.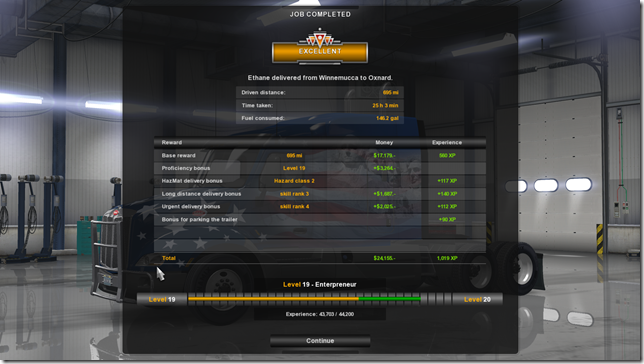 I hope you enjoy these Trucker's Logbook adventures.  Please share with your friends and don't forget to follow me on Twitter.
Until next time…
Happy Trucking!!!
JT
---