The past few weeks I've been playing Farming Simulator 17. No, that's not a typo….I've been playing the FS17 version which was released back in the fall of 2016 and is over four years old. While I enjoy FS19, my enjoyment of the older FS17 version has been rekindled by the updated The Western Shore map by the extremely talented BulletBill. If you are interested in playing The Western Shore for FS17, you can download it from my mod hosting site, SimplySafeMods. Here's the link.
I was first introduced to this map a little over a year ago. BulletBill had allowed me to download and play the early release of this wonderful map. But since that time, the map has been updated to version 2.0.0.2. The latest version of the map is truly a joy to play and in my opinion, has been modded to play more like a farm sim map should. More about this later.
No Right or Wrong Way
I've often said there's no right or wrong way to enjoy farming simulator. One can choose to play big maps with big equipment (or even small equipment) or one can play smaller maps with smaller equipment. Of course, smaller maps will generally require the use of smaller equipment and The Western Shore is certainly that kind of map.
With mods, one can also choose how to handle various tasks on the farm. As an example, if you don't want to mess with baling hay or straw, there are mods available which will allow you to store these items in bulk. You can also pair these storage silos with feed mixer mods which will pre-mix your cow or pig feed needs for you. Again, there's no right or wrong way to play.
My Game Play
As previously mentioned, I've been playing FS17 and BulletBill's The Western Shore. The map was designed with multiplayer in mind, however….it can also be enjoyed in a single player/offline setting as well. The map features multiple farms with each individual farm consisting of a single animal type. But nothing is stopping you from playing multiple farms at the same time. That's exactly what I'm doing. I'm raising sheep at Strumble Lane and running a small dairy at Bramble Lane. Strumble Lane Farm is my main base of operations (where I live) and I am considering the dairy function as a contract.
Seasons?
Oh yes, I've been a HUGE fan of the Seasons mod since it first came out and I'm playing a six game day season setting on The Western Shore. For me, six game days per season is the sweet spot. Three is too short and nine is too long. Six is just right and the custom GEO provides a perfect representation of that wonderful British weather.
Contractors or Helpers? Yep
As with many of my maps, I do use helpers as and when needed. I typically stick with two and that's what I'm doing here on The Western Shore. While Courseplay certainly has a role in my game play, the Follow-Me mod is proving most helpful especially with grass work.
Lot's of Grass Work
I love grass work. Running both sheep and cows will certainly require lots of hay and silage. This is some of the most satisfying work that can be done within Farming Simulator (my opinion). Like I said, lots of hay and silage are needed to keep my animals in tip-top shape.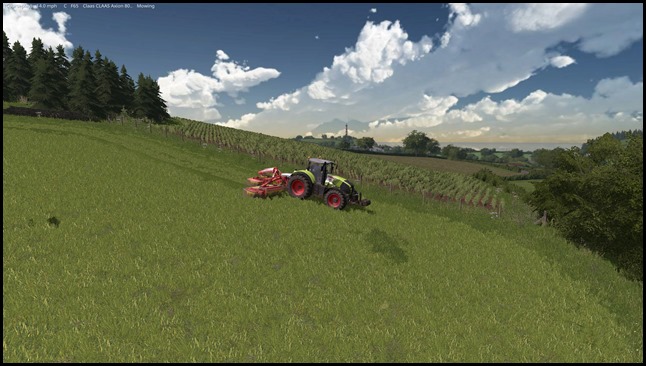 Mowing…lots of mowing is required.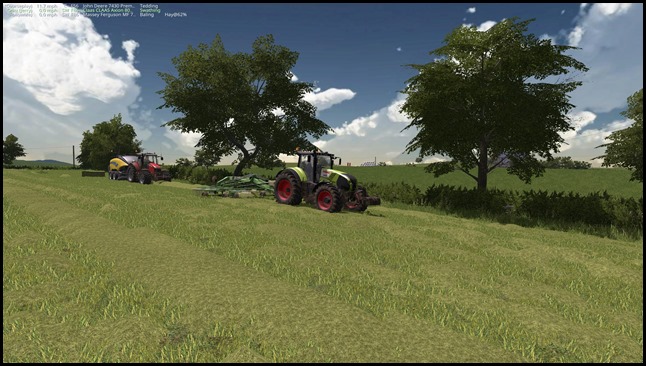 Raking and baling using the Follow-Me Mod.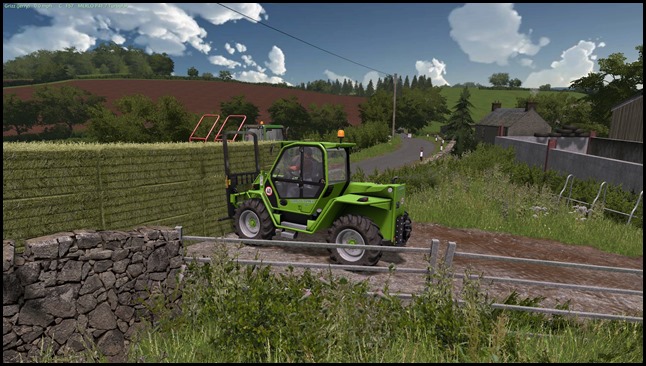 I do use a few other "assist" type mods on the farm. Including a auto-loading bale trailer. But once offloaded, the bales are handled and stacked manually and as neat as possible.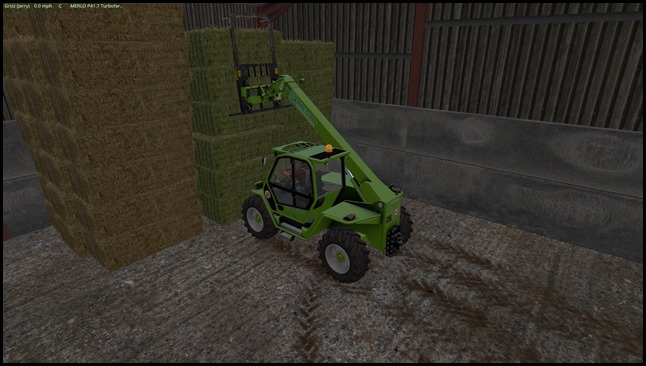 Today we're stacking hay in the barn at Bramble Lane Farm.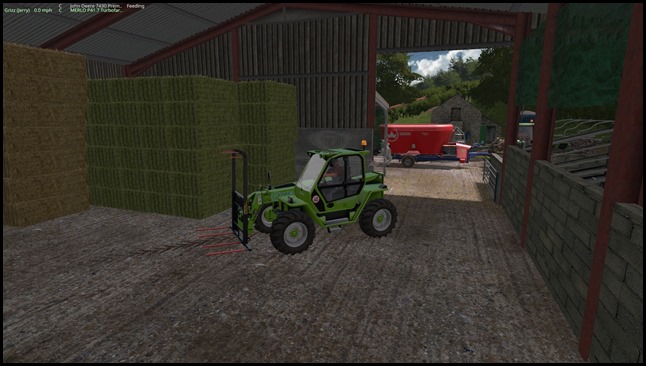 Still more hay to bring in. But need to take some time and feed the cows.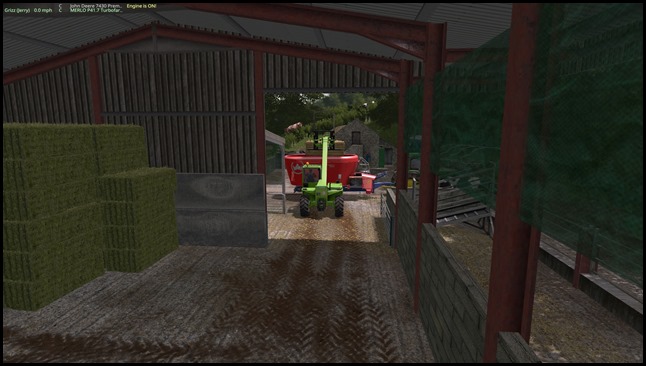 The fall crops will soon be ready to harvest and that will mean more straw will go into storage and I'll begin to plan out the jobs that will need to be done over the late fall and winter time here on The Western Shore. I'll check back in down the road and share some more progress I'm making on this wonderful and fun map.
Thanks for reading. Until next time…
Happy Farming!
Jerry