More like this please…
I'm slowly starting to explore more and more of the new Arizona expansion map for American Truck Simulator. While Arizona has been available for several weeks, between my work schedule and a much needed long vacation, and even spending a little more time in Euro Truck Simulator 2, Farming Simulator 15 and Flight Sim….I've only recently discovered something that I really enjoyed.
This past Sunday, I delivered a load of Yoghurt from Bushnell Farms in Holbrook to Tidbit in Kayenta. The drop point is shown below in the captured screenshot.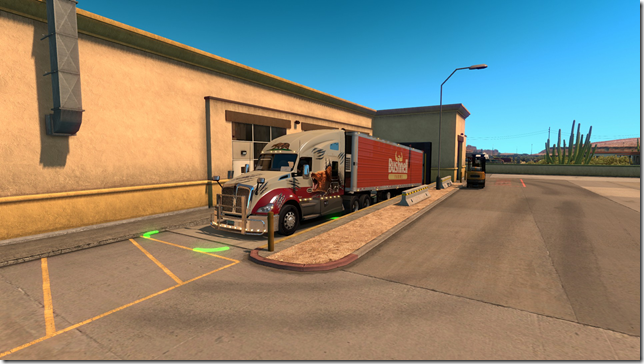 SCS Software, Please, Please, Please….more like this! This delivery point was a slight challenge (not super hard, but also not super easy). But the important element I'm wanting to make here is this delivery point really pushes the Realism through Simulation element that I strive for. I'd really love to see more delivery points just like this as SCS Software expands ATS into future states.
Finally, I realize my blogging efforts have slowed to a mere trickle in recent weeks. Again, this is mostly due to my work schedule and a recent European family vacation. As I get caught up at work, as I get over both a cold and jetlag…and as I spend more time with all my favorite simulation games….THERE WILL BE more blog postings. So please stay tuned…
Until next time…
Happy Trucking!
Jerry
---