Microsoft Flight Simulator Patch 1.7.14.0
The highly anticipated, brand new Microsoft Flight Simulator 2020 (MSFS2020) was released on 17 August 2020 with much fanfare. The release wasn't without a few small hurdles and within days of the release, Microsoft had already announced a patch would soon be made available. I discussed this first planned patch earlier this week.
Before I get into my experience with MSFS2020 after the patch, allow me to say this. To the best of my memory, and at no other point in the history of flight simulation related to Microsoft or even Prepar3D have we experienced a shorter timeframe between initial release and the first patch. While some will say that MSFS2020 was rushed and should have been delayed a few weeks which may or may not have avoided the need for an update patch, we'll never really know. But I believe when Microsoft released FSX back in 2006 it too was not without issues and required two service packs to fully resolve all issues. It took Microsoft about 6 months to release SP1 and another 5-6 months to push out SP2. It really wasn't until SP2 was made available that FSX was truly stable.
With Prepar3D v5 (the latest P3D release), it was released on 14 April and the first hotfix (HF1) was released on 30 April. But many still experienced issues(myself included) which made the sim unusable until HF2 was released on 23 June. It should also be mentioned that unlike Microsoft Flight Simulator 2020, Prepar3D v5 was not a complete rewrite of P3Dv4.5. MSFS2020 is a completely brand new simulator from the ground up.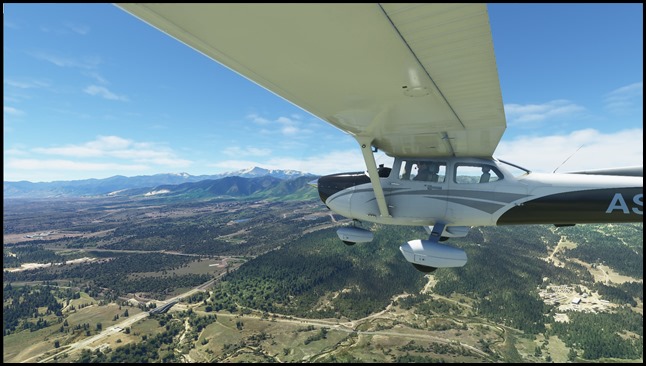 My Experience Post Update Patch
The past few weeks I've been heavily prepping for a series of job interviews which have taken priority to my gaming time. As of this writing, I'm still awaiting the official news as to whether I'm still in the running for the position and exactly what the next steps are. But….what time I have spent with flight simulation has mostly been in P3Dv5. P3Dv5 provides me more immersion based on the type of flying I mostly enjoy (jetliner), but this doesn't mean I'm ignoring MSFS2020.
As I've discussed in previous articles, I believe MSFS2020 will become the next generation flight simulator and in time, it will completely blow away what we have today with P3Dv5 and XP11. However, with exception to VFR/GA flight, there are several obstacles preventing me from flying any of the jetliners in MSFS2020 and especially flying on the VATSIM network.
Lack of Immersion
This is key to me. While the visuals are absolutely stunning and better than I can possible achieve in P3Dv5, the lack of payware/study-level aircraft is only one of the deal breakers for me at this time. I know I probably sound like a payware snob and I certainly don't mean to. In all honesty, I believe the work that is being done on the default A320 via the MS2020 A32NX Project will eventually have me flying the Airbus A320 in MSFS2020 on the VATSIM network. But even then, until there is a model matching program that allows me to see other aircraft in the liveries those pilots are flying, the immersion is very much blown for me. While I realize this is just a slight niggle, it's big enough for me to stick with P3D.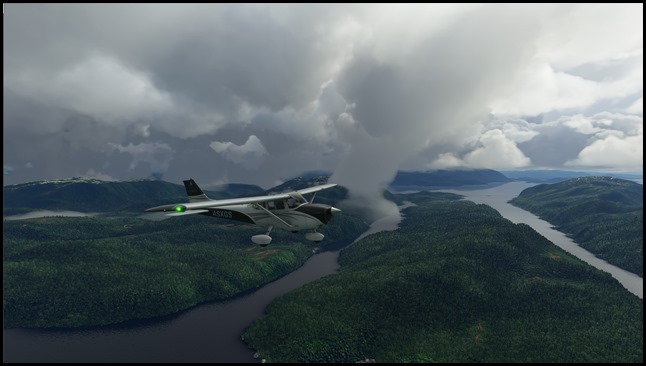 Fine Job
In all honesty, the recent Microsoft patch resolved two major issues I had been experiencing. First, the load time seems to have been reduced. However, even in P3Dv5 the load time generally takes 2-3 minutes from the time I launch the .exe until I can actually begin prepping my aircraft for flight. But in reference to MSFS2020, the load up time seems to be much improved.
The really big issue for me was related to the performance hit when connecting MSFS2020 to the VATSIM network and of course I wasn't the only one. VATSIM stated all would be ready to go on day 1 and to their defense, the issues which caused the performance hit wasn't their fault. There was a major bug with the Microsoft Simconnect which was the culprit. Simconnect is what allows 3rd party applications (like VATSIM's vPilot) to connect to the simulator. This middleware connection is responsible for sending/receiving data elements to these third party add-on apps.
On Wednesday evening (with the MSFS2020 patch installed) I fired up MSFS2020 and loaded up the Cessna 172 and then connected to VATSIM via vPilot and had my first successful VFR/GA flight around the Denver area. It was a lot of fun and I'm sure there will be many more flights just like that in the near future.
Not Fully Baked
Rest assured, this first patch for MSFS2020 is only the beginning. Very soon we'll learn what's on Microsoft's radar for the next patch. I would suspect we'll see multiple patches over the next several months as Microsoft/Asobo gently fine tunes the sim.
Interested in Flight Sim?
If you are interested in getting started in the flight simulation hobby, there's no better time and in my opinion, Microsoft Flight Simulator 2020 is your best option. While flight sim can be looked at as just another game, for those of us truly passionate about it…flight sim is much, much more. For those who are new to flight sim, MSFS2020 will be your best investment option and will allow you to grow in your experiences. While I've discussed limitations which I view as showstoppers for my own enjoyment, these shouldn't prevent anyone coming into flight sim from experiencing an "As Real As It Gets" experience.
In time all the bugs will be gone. In time there will be more add-on aircraft (both payware and freeware) available to the new sim. There's hours and hours of fun which can be experienced in the new sim with the available aircraft on and off the multiplayer services like VATSIM, IVAO and PilotEdge. Get started today and earn your wings. I'm looking forward to seeing you in the friendly skies very soon.
Thanks again for reading. Until next time…
Happy Flying!
Jerry
---