Idleair Eye Candy
I just love all the various eye candy we've been given in ATS and ETS2.  I've seen several chatters in various Twitch ATS Streams ask what these yellow tubes are hanging down at some truck stop parking areas in the American Truck Simulator.  While there are different brands, they essentially depict technology similar to that of the IdleAir systems.  The IdleAir technology allows truckers to have comfort of air conditioning or heating without the need to idle their truck during rest periods.  These are great in helping to save on fuel costs and just as importantly, helping to keep the environment just a bit cleaner.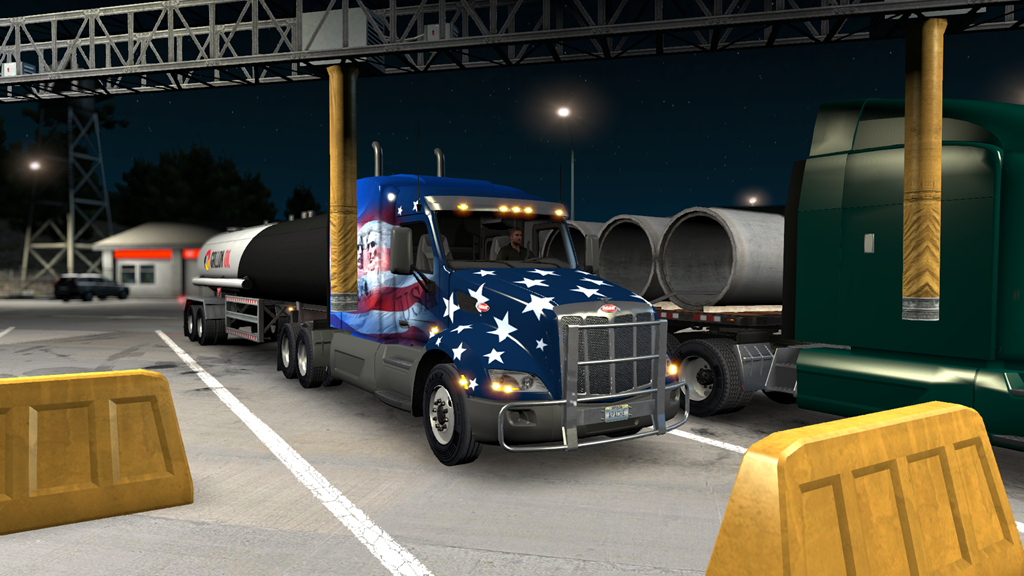 In addition to the AC/Heat these systems provide to the relaxing trucker.  They also provide 120V AC power for various appliances, basic satellite cable TV service connection, Telephone, and high-speed internet access.  (see below)
A similar system to the IdleAir connected
Close-up view
I hope SCS Software will continue to provide these great looking pieces of eye candy as they continue to expand the USA map.
Until next time…
Happy Trucking!!!
JT
---