Around the World Adventure–Day 2
Note: This is a fictional flying adventure using Microsoft Flight Simulator. Any similarities to real world events, people and places is strictly for the purpose of the story. While a trip like this might not be possible (or even a good idea) due to the COVID-19 global pandemic, I'm omitting this from this adventure. At this time in all our lives, we need a little break from reality from time to time.
Day 2
While our trip is mostly self-funded, we have been sponsored by the Mooney International Corporation. Our day two trip will include a short hop from Georgetown over to Kerrville (KERV) for a photo op and some handshaking and well wishes. The Mooney International Corporation is based at the Kerrville airport. There have been many (including my Mooney Ovation) produced at the Kerrville facility. We'll then proceed southeast to Brownsville where we'll spend the last night in the US for several weeks.
KGTU T82 KERV (FS) CVB PEZ IKG BKS T05 PIL KBRO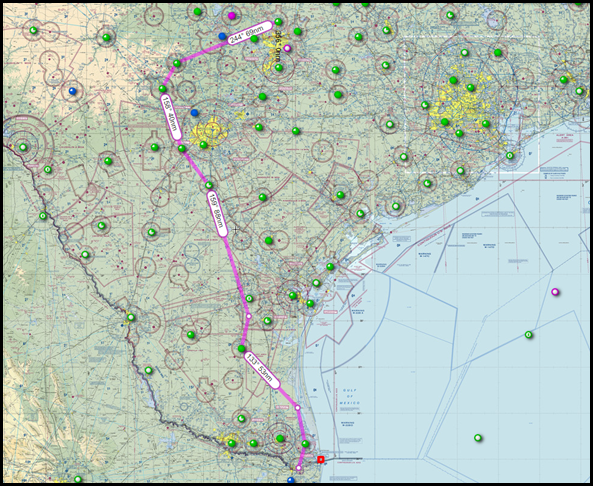 We arrived back to the Georgetown Municipal airport in the early afternoon. Temps were in the mid 60's with light rain falling.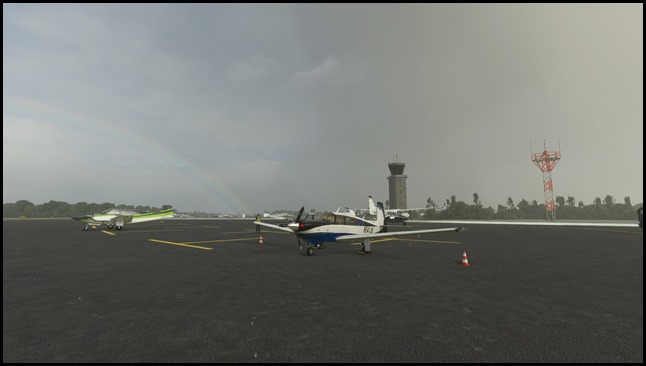 Loading up our bags and getting ready for the first leg of two today.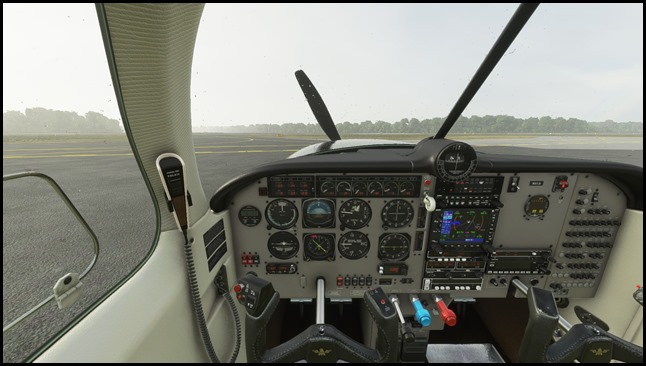 Performing our pre-flight checks.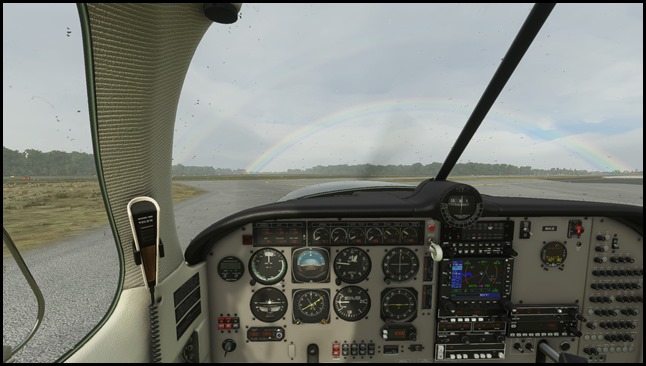 As we taxi to the active runway, we noticed the double rainbow.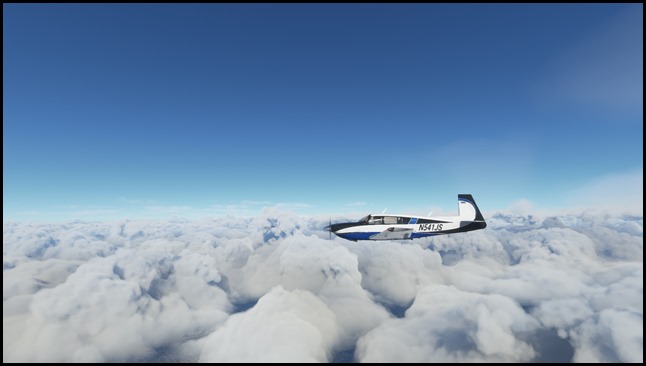 Climbing out over the clouds over Central Texas.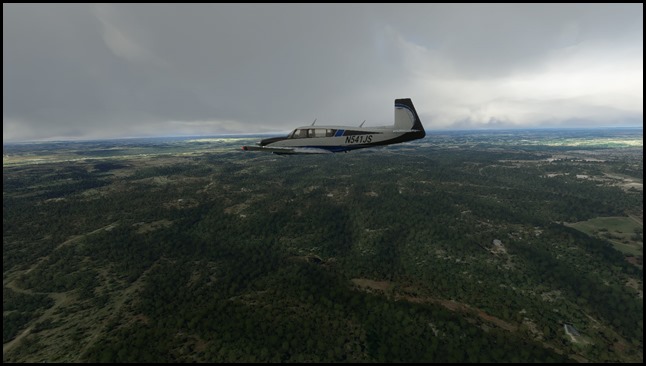 Descending into the Kerrville area.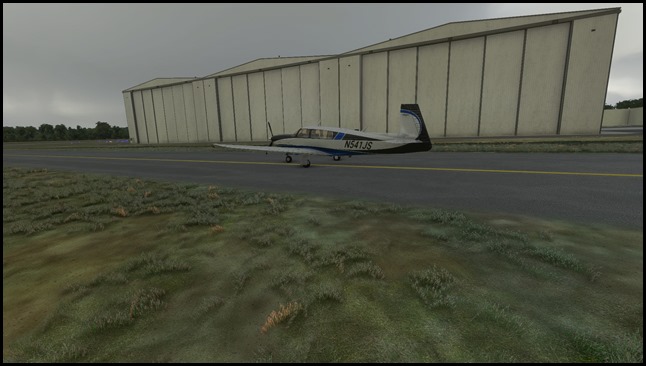 Parked in front of the Mooney International Corporation at KERV. We met with the CEO and many Mooney employees. We received one of those big cardboard checks (which we left behind) and the best wishes for a successful trip around the world from the Mooney company. They consider this a great publicity event for their company showcasing the endurance of their aircraft.
We spent an hour on the ground in Kerrville, had a nice early afternoon snack and prepared to head further south to Brownsville. Our second leg should take us less than two hours and we'll be in Brownsville before dark.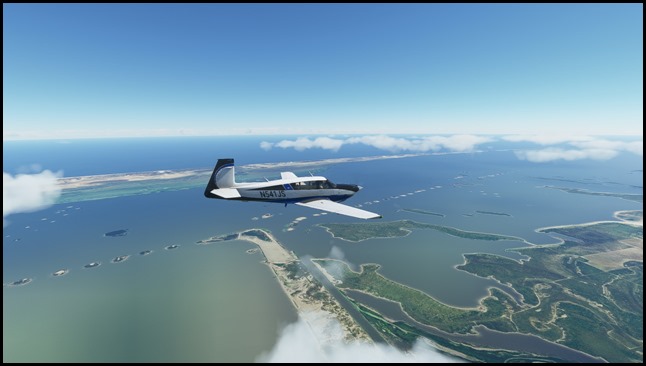 Flying over South Padre Island near Brownsville.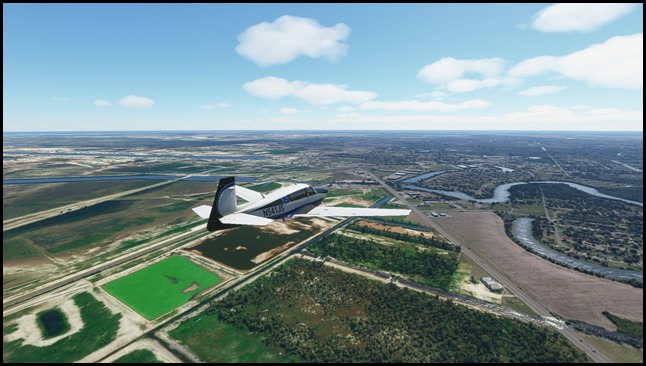 On final approach into KBRO.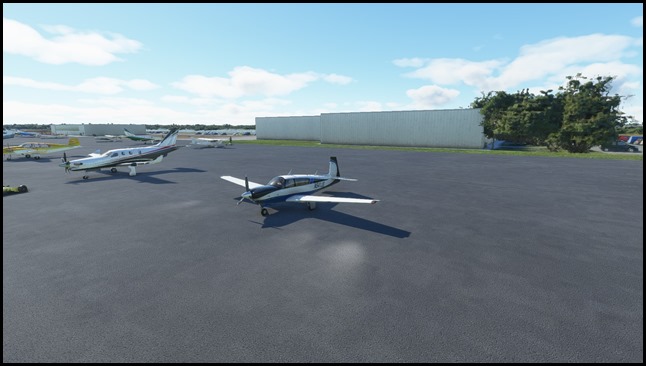 On the ground in Brownsville, Texas. Headed to the hotel and we'll return tomorrow for our third day of flying fun.
Thanks for reading.
Until next time…
Happy Flying!!!
Jerry
---