Arizona DLC–Worth the Wait
Arizona DLC – Worth the Wait.  I know many will disagree with me.  But based on the images below, the much anticipated Arizona DLC from SCS Software for the awesome American Truck Simulator will be well worth the wait.  I have been fortunate in my lifetime to visit the Grand Canyon several times.  My first visit was back in the 80's.  As a teenager I realized the Grand Canyon was more than "just a big ditch".  I was inspired by the beauty and from these images, SCS Software have done an outstanding job capturing the "Grand" in Grand Canyon.  I'm also pleased to see they have added points of delivery here as I believe it will provide more realism for the game.  Anyone can deliver frozen foods to a Walbert in Los Angeles, Las Vegas or even Phoenix (when AZ is released).  But moving heavy machinery, goods and other items of interest to this wonderful and very beautiful place will be most incredible.
Seeing what SCS Software has done with the Grand Canyon, truly gives me hope for what I believe they can (and will do) for the state I call home…Colorado.   Of course, who knows when Colorado will be released.  Perhaps sometime soon after Utah as they continue their move eastward.
Enjoy the images.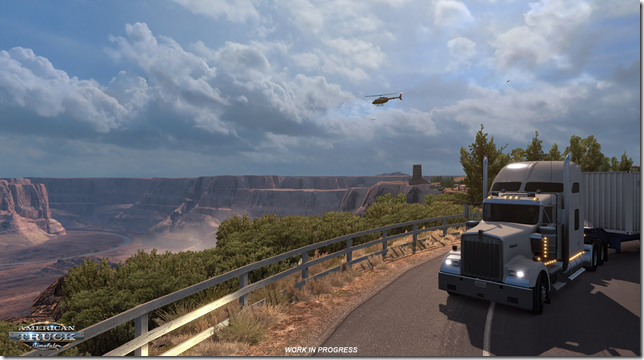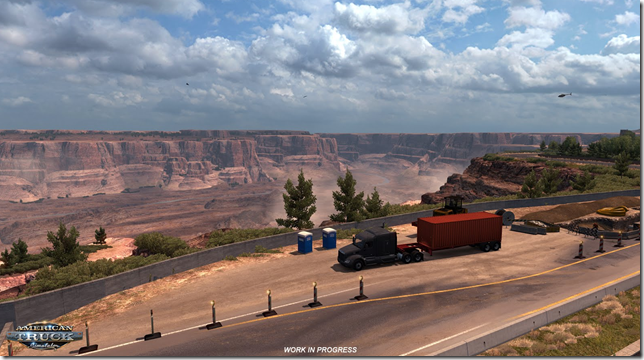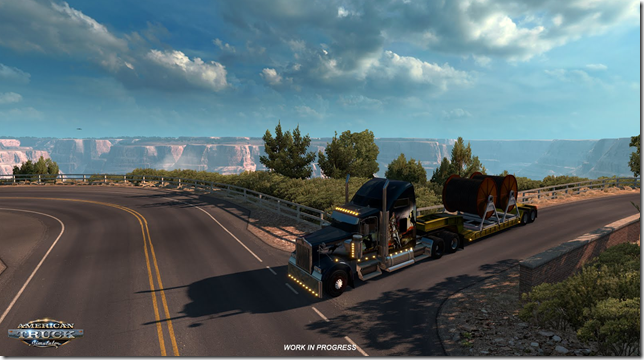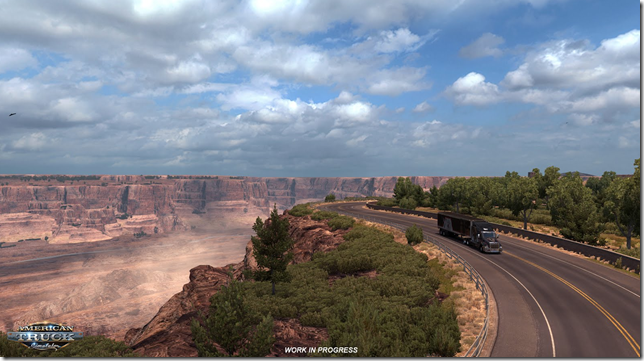 These images are the property of SCS Software and posted here as a newsworthy source.  If you are interested in purchasing American Truck Simulator, please visit the American Truck Simulator Steam page.
Until next time…
Dreaming of Arizona!
J
---