Another teaser from Cattle and Crops
It had been over a month since we last heard anything about Cattle and Crops.  Perhaps longer.  Just this week we've had two teasers.  Here's the first.
I've read on many farming simulator communities where virtual farmers would like to have better control of their hired help. Who knows if Giants will ever listen to our suggestions.  Looks like who ever is behind Cattle and Crops ARE listening.  Just enjoy this screenshot for a few minutes.  I'm off to go shovel my driveway now.  It's Saturday, April 16 and it's snowing in Denver, Colorado.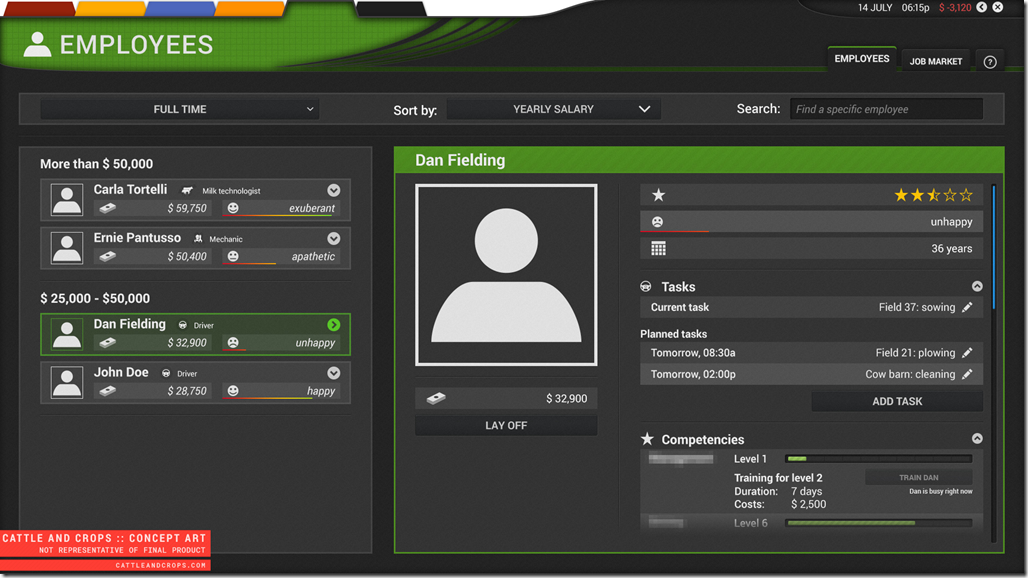 Until next time…
Jerry
---