WorldFlight 2018 GBS Tour – Leg 14
As the flight legs and miles tick on by, we continue to make good progress on our around the world adventure following the course the WorldFlight teams will be using this November.  If you're just joining our little story with this posting, please make sure you start at the beginning to gain the full picture of what this tour is about and why I'm doing it.
With exception to one week in June, I've been releasing two blog postings covering two flight legs per week.  I officially kicked off the 2018 Worldflight tour from Sydney, Australia on the 6th of June and this blog posting is scheduled to be released on 28 July.  If I continue at the pace of two flight legs per week, then all will wrap up on the 5th of December which is a full month after the official WorldFlight tour starts.  So at some point I'm most likely to start releasing more than two legs per week so that I wrap up the tour around the same time as the official tour wraps up.  But time….sometimes (most of the time with me) there just doesn't seem to be enough free time available.  But we'll see how things go and for now, let's just get on with this leg of our journey.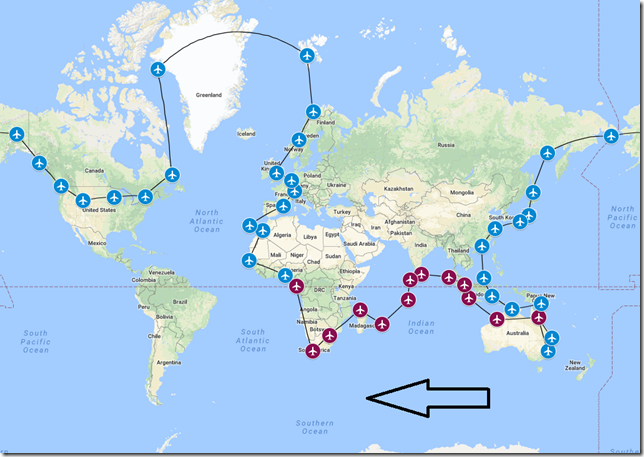 History of City
Ikeja is the capital of Lagos State and settled by the Yoruba people. The locality was raided for slaves until the mid-19th century. Early in the 20th century it became an agricultural hinterland for Lagos; kola nuts were first grown in Nigeria in this area. In 1976, Ikeja became the capital city.
History of Country
The Federal Republic of Nigeria, commonly referred to as Nigeria, is a federal republic in West Africa, bordering Benin in the West, Chad and Cameroon in the east and Niger to the north. It comprises 36 states. Nigeria is often referred to as the "Giant of Africa", owing to its large population and economy. Nigeria has the 3rd largest youth population in the world, after India and China with more than 90 million of its 186 million population being under the age of 18. Nigeria is the world's 20th largest economy.
History of Airport
Murtala Muhammed International Airport (DNMM) is an international airport in Ikeja, Lagos State, Nigeria and is the major airport serving the entire state.
History of Airline
EgyptAir is the flag carrier airline of Egypt. The airline is based at Cairo International Airport, its main hub, operating scheduled passenger and freight services to more than 75 destinations in the Middle East, Europe, Africa, Asia and the Americas. EgyptAir is a member of the Star Alliance.
Flight Briefing
MSR1066
FOOL – DNMM
Planned Fuel – 12,975
Planned Altitude – 38,000
Distance – 517
Flight Time: 1hr, 30min
Route: ARKO2S ARKOT UG856 SITPO UP685 LIREX UR603 NAROM NARO1N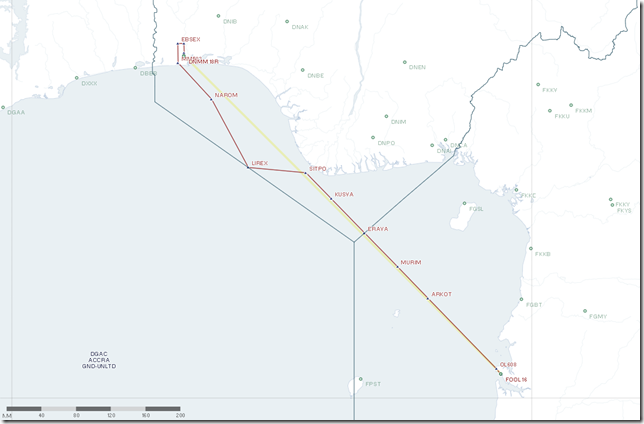 Flight Journal
Once again it's time to leave and head to our next destination.  The weather (or should I say poor weather) has been somewhat of a theme with this tour.  But then again, so many of our destinations have been in and around the equator and this one is certainly no different.  Today we have poor conditions at both ends of our journey.  My first officer and I have been reviewing the weather forecast for Ikeja and are prepared for less than optimal conditions on arrival.  But more about that later.  We're all ready to go here on the ground in Libreville.  We're shuttling this EgyptAir Boeing 737-800 up to Ikeja.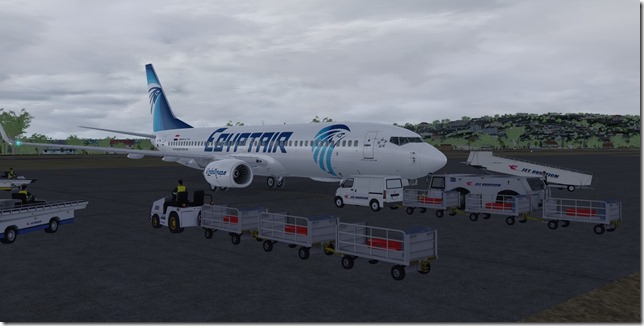 Let's Go!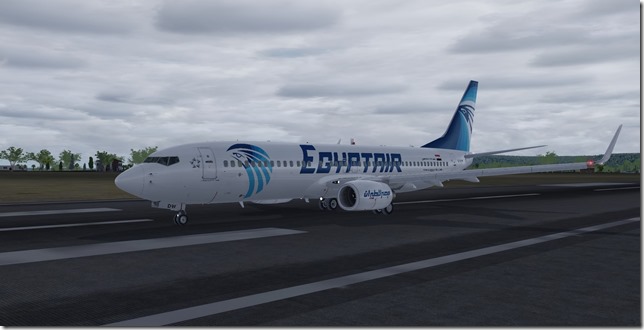 Up, Up and Away!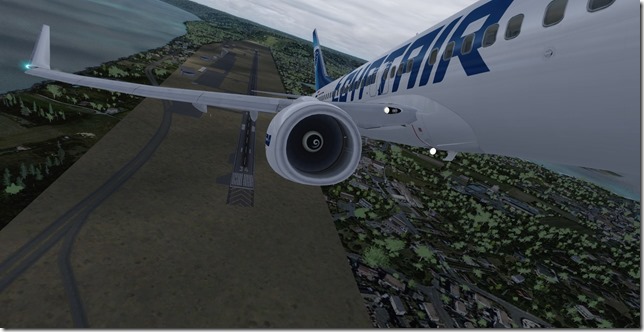 Making our turn to join the departure SID.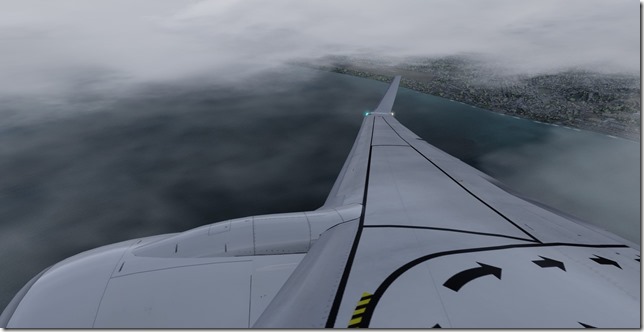 The sun does exist after all as we break through the clouds.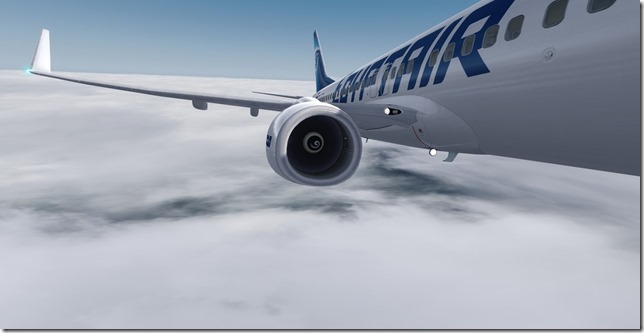 Cruising at 38,000 high above the clouds and weather.  We know this won't last.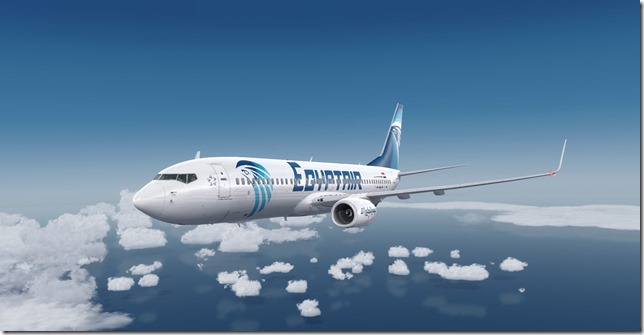 A nice wing shot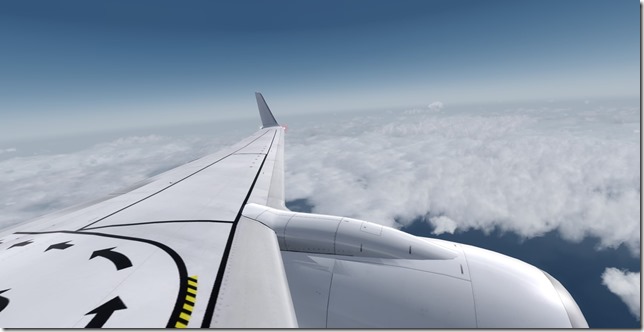 Beginning our descent into Nigeria.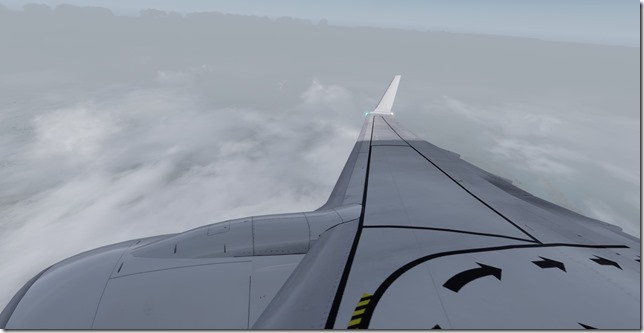 It doesn't look too bad down there.  But looks can sometimes be deceiving as we'll soon discover.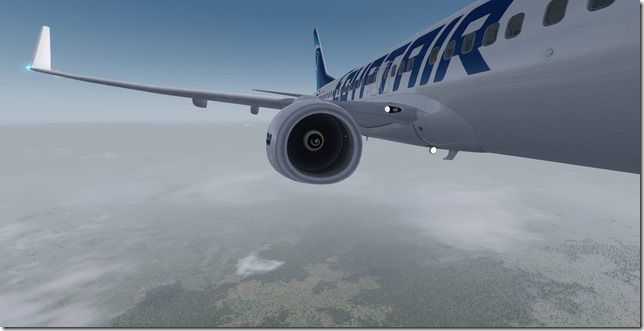 Visibility ?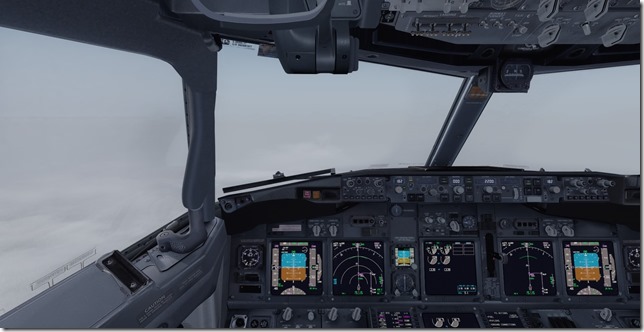 Making our turn to join the ILS.  No visual approach today.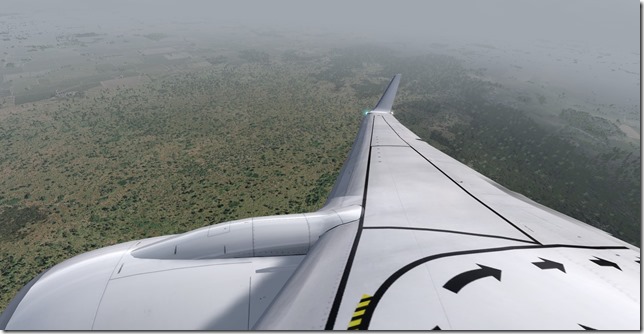 What a mess.  Just after receiving our landing clearance, we were instructed to go around.  TOGA.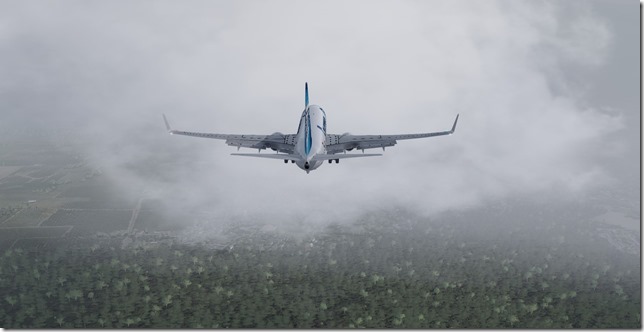 Let's try this again….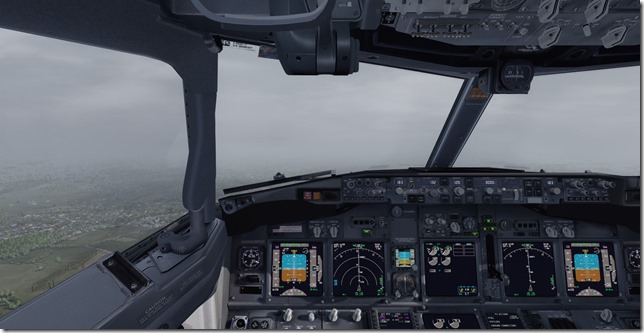 The sun is doing its best to burn off all this fog.  But visibility is still poor.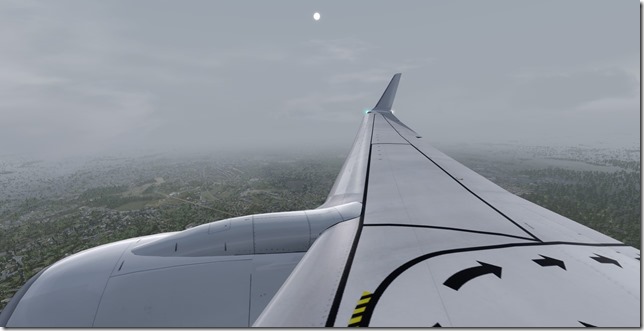 On top of extremely poor visibility, we also have a crosswind to deal with.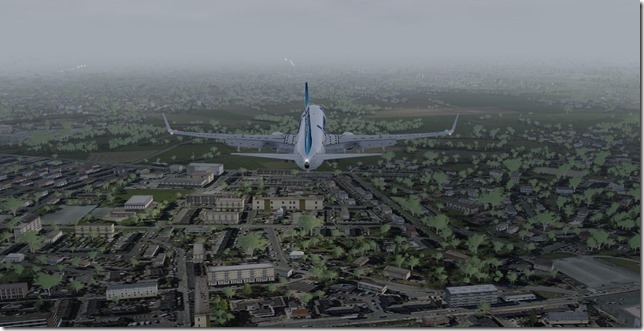 My aircraft and full right rudder.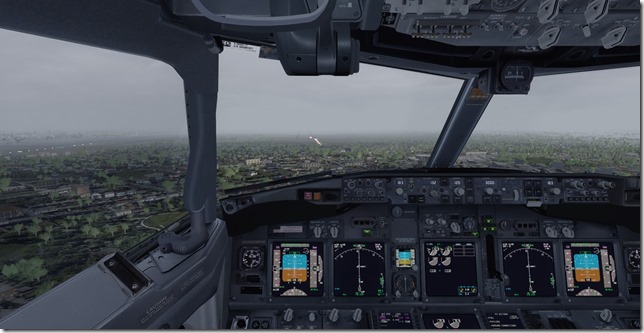 Still managed a center line landing.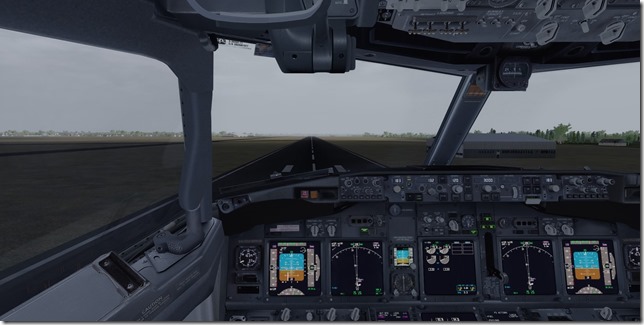 Safely on the ground and parked up waiting for the bus to arrive.  This was a challenging, but extremely fun flight.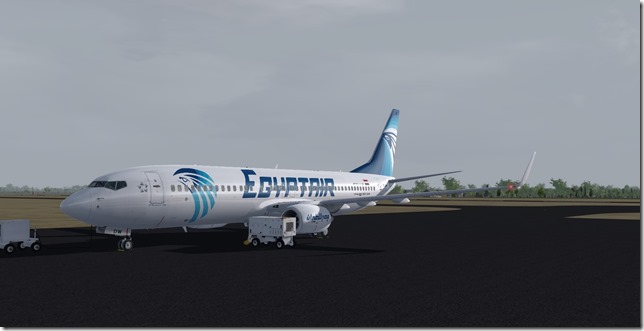 Simulator Specifics
Prepar3d v4.3
ActiveSky Weather Engine
ActiveSky Cloud Art
Envtex & Envshade
PMDG 737-800  (EgyptAir livery)
Orbx Global Texture
VATSIM
Route Planning Tools
AivlaSoft PFPX
Navigraph Charts Desktop
FlightAware
FlightRadar24
SkyVector
Google Maps
Our stay will be pretty short here and in just a few days we'll depart for Senegal.  I'm pretty sure our travelers are ready to hit the European segment of this tour as we'll be visiting some really cool places over the next few weeks as we continue our around the world tour.
Until next time….Happy Flying!
Jerry
---