VATSIM Ready for MSFS2020 Day One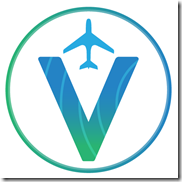 Oh Boy! Are you ready for the onslaught of brand new pilots to flood onto the VATSIM network? You better be. The old saying of "If you build it, they will come" will prove to ring true in just a few weeks. If you are new to flight sim and the world of VATSIM, please take a look through some of my tutorials I've written. They might help you. I even have a Basics of VATSIM tutorial which will give you an overview of what you need to do and know before your first online flight.
A Prediction
With the upcoming release of the new Microsoft Flight Simulator 2020 (MSFS2020) scheduled for 18 August 2020, the growth of our flight simulation hobby (and that of VATSIM) will be nothing like we've seen since the release of Microsoft Flight Simulator X (FSX) way back in 2006. No other flight simulator (including P3D or X-Plane) has experienced the hype like MSFS2020 has had over the past 13 months since the news broke from the E3 Conference in June 2019.
The Long and Winding Road
It's true! It's been a long and winding road awaiting the release of what will become the next generation flight simulator. While Lockheed Martin has truly made great advancements on the old ESP/FSX platform and P3Dv5 is truly the best we've seen thus far, MSFS2020 will eventually blow away everything we've come to know and love about FSX/P3D. I also believe many X-Plane users will also gravitate to MSFS2020 in time. While the year 2020 has been a difficult year with COVID-19, 18 August 2020 will be a truly remarkable day for all flight sim enthusiasts. But 18 August is only day one in this journey.
Setting Expectations
While I've not been involved in any of the alpha/beta tests of MSFS2020, history has taught us the road to the future is first often filled with bumps and holes. With every new release, there will be a period of growing pains which we must all endure for the greater good. Take for example the recent release of P3Dv5. Released on 14 April 2020, it's only now just become stable enough to fully replace the previous P3Dv4.5 version. Yet, we're still awaiting some aircraft and scenery to be made compatible with v5.
Most likely the initial release of the new Microsoft Flight Simulator 2020 will have some opportunities and challenges. While VATSIM has announced compatibility on day one, there is uncertainty as to when third-party developers like PMDG, FSLabs, etc. will make available their study level aircraft models for the new sim. Another unknown at this time (specifically with VATSIM functionality) is will FLAi model matching be available day one. What is model matching? Well in simple terms, if you are flying commercial jets and you want to see the exact airplanes, exact liveries of the other pilots…this is where model matching comes in. Model matching has evolved over the years and is quite possibly the best it's been with FLAi. For seasoned VATSIM flyers, this functionality will be important. I want to see other American Airlines, United Airlines, Southwest etc. while connected to VATSIM just as I do today.
New to VATSIM
If you are brand new to the world of VATSIM (and perhaps even to flight simulation) then Microsoft Flight Simulator 2020 (out of the box) will be a great opportunity to earn your wings. Unlike P3D which does not offer any default jetliners, MSFS2020 will offer both the Airbus A320 and the Boeing 747-8. While these default aircraft are not appealing to most who are seasoned veterans of the hobby, they are a great for beginner pilots. But then again, if you truly are new to flight sim at the release of MSFS2020, I highly suggest you begin with default Cessna 152 or 172 and delay your entry to the world of VATSIM until such time as you at the very least understand some of the basics of flight. Even taking time to understand how the default Airbus A320 or Boeing 747-8 functions offline will make your transition to VATSIM a much, much better experience. Not only for yourself, but also for others around you.
Not A Game
VATSIM and Flight Simulation IS NOT A GAME! At any given time you'll find hundreds (if not a thousand or more) taking to the virtual skies to simulate the amazing world of aviation. Regardless if you are flying a Cessna 172 in VFR conditions or the Queen of the Skies, Boeing 747 in IFR conditions or controlling in any of the levels that make up Air Traffic Control (ATC), we're all doing our very best to simulate real world operations. As I mentioned earlier in this writing, please also take time to read the Basics of VATSIM and other tutorials.
Brace, Brace, Brace
For us seasoned VATSIM veterans, regardless of which ever simulator we use on the network on and after 18 August, we must accept and understand we will have many new pilots who are just finding their way via MSFS2020. We must prepare ourselves for this eventuality. We will encounter scenarios as a result of new members who are new to the network spawning on the runways and not understanding simple ATC commands. Heck, we encounter these things now, but I anticipate much, much more of this behavior. I would simply ask all my fellow seasoned VATSIM pilots to be patient, be courteous and be helpful when you can. We all began our VATSIM journey in more or less the same way. We all have made mistakes and some of us (myself included) still sometimes make simple mistakes.
Final Thoughts
While I still plan to delay the use of Microsoft Flight Simulator until such time as PMDG and others have released study-level aircraft, I will be actively flying on the VATSIM network most likely as AAL301. If you have a question or need a little help, please let me know and I would be more than happy to assist. Likewise, if you're a fan of American Airlines and would like to join a great group of flight simulator enthusiasts, I personally invite you to join American virtual Airlines (AvA). AvA is the oldest virtual airline in the VATSIM community. At AvA, we value community, camaraderie and especially fun. AvA is an awesome virtual airline which I've been a member of (off and on) for the past 19 years.
And until next time…
Happy Flying!
Jerry
---