Trucker's Logbook #3
Our Trucker's Logbook #3 has me returning to Euro Truck Simulator 2 (ETS2) for some long-haul trucking. Even before the release of American Truck Simulator (ATS), it had been a few months since I spent any amount of time in ETS2. I did attempt to launch it over the Christmas holiday but it wouldn't start and gave me an error about a mod issue with a previous game save. Come to find out this was because I hadn't updated ProMods after an update to ETS2 was made available. After realizing the error of my ways, I have ETS2 working once again. As you can see from the map below, I haven't spent as much time trying to discover more of the map. Actually, much of the map is new territory with the ProMods expansion into Romania etc.
While ATS is obviously my favorite, I do enjoy ETS2. My wife is from Belgium and we visit about every 18 months or so. We spend time in Belgium and England when we visit and I have really enjoyed exploring the ETS2 map.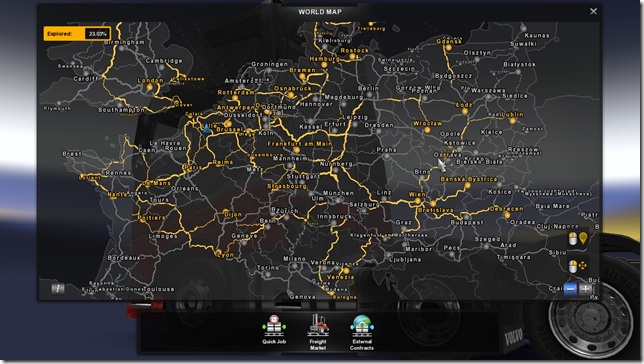 Our job today is driving 22 tons of Canned Beef for Euro Goodies in Lille, France to Transinet in Pyce (Ruse), Bulgaria. Just to familiarize you with the truck I drive in ETS2. I own the Volvo FH with the Globetrotter XL Cabin and the 6×3 chassis. The rig has the massive 750 HP engine installed. She performs really well. The job is expected to pay €73,510 or €34.65/km. The trip distance is 2,104 km (1,307 mi) and should take approx.. 34 hours.

Our route will take us from France through Belgium, Germany, Austria, Hungary, Romania and then into Bulgaria.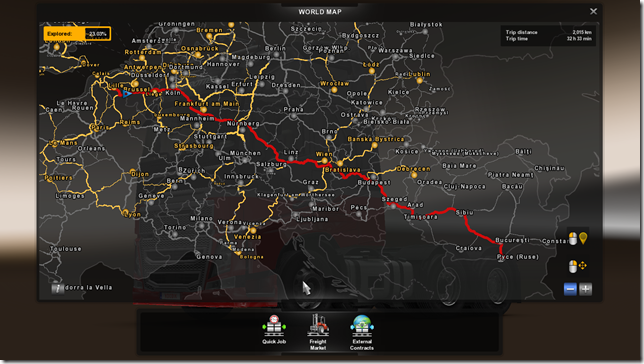 We're picking up the trailer just after 11 AM on Wednesday. We are due to delivery in Pyce no later than 01:04 on Saturday morning. We are fully rested and ready to go.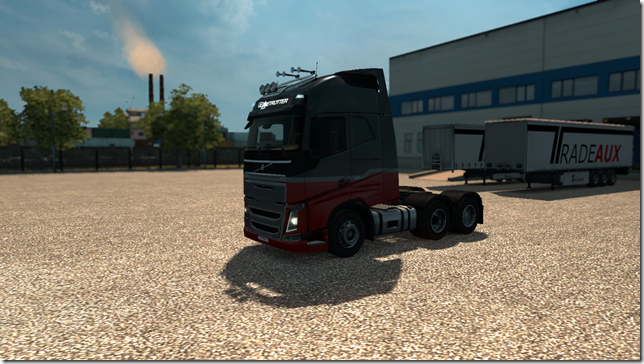 Day 1, it's a beautiful day as we drive through France towards Belgium.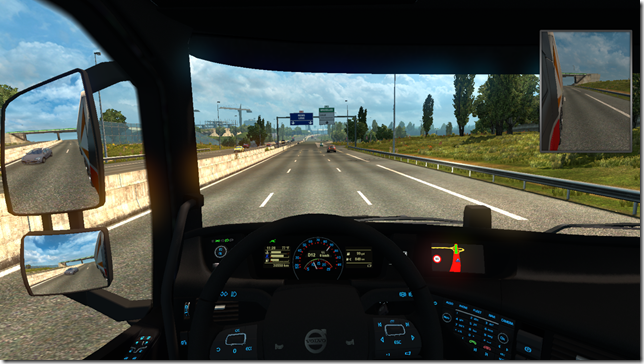 Taking an opportunity to stretch our legs, freshen up our coffee while we fill up.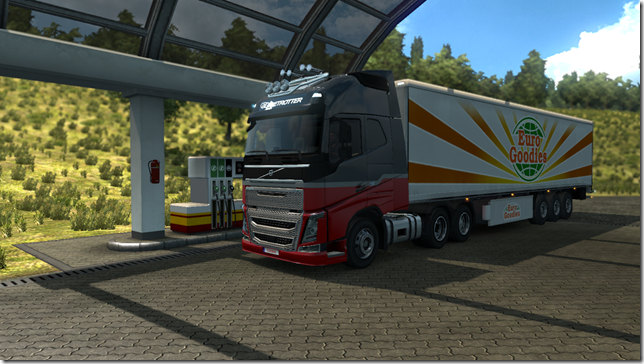 I love how SCS Software gives us so much to look at as we drive. In the background an airplane is on final into Brussels EBBR.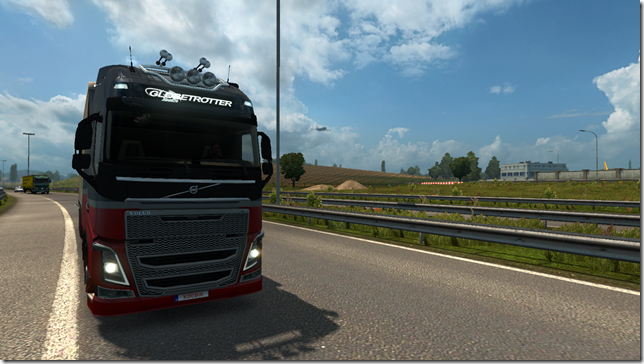 Day 1 comes to an end as we pull over for a rest just outside of Nurnberg, Germany.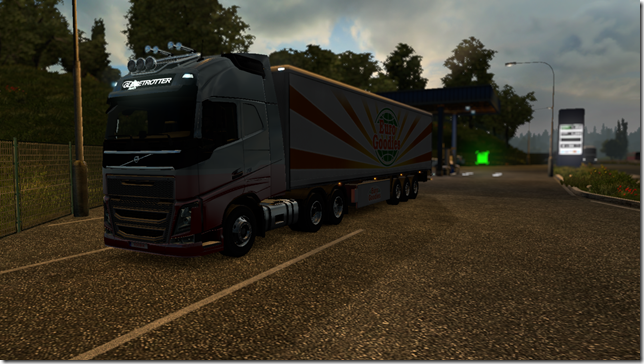 Day 2 starts early with a wet start. Rain is the general theme for much of the day. We do leave the rain behind in the afternoon and spend our second night on the road just outside of Budapest. However, we did have a minor fender-bender when a car hit our trailer. I blame it on the rain.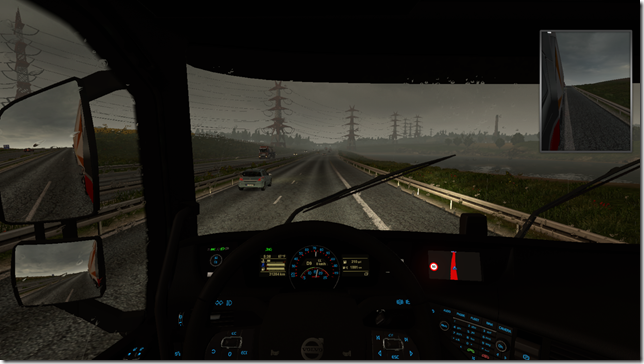 Day 3 starts well before the sun rises but we arrive at our destination on Friday afternoon.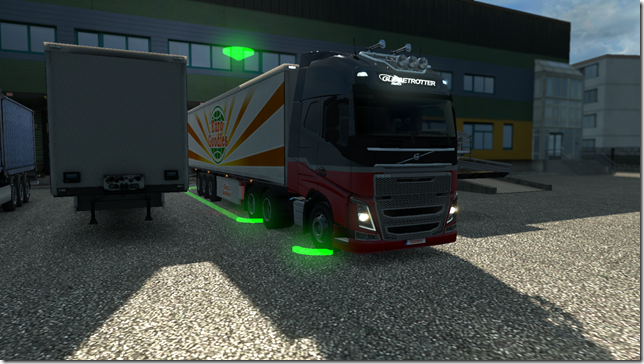 Unfortunately the accident penalized use some XP and cash. But we will live to drive another day.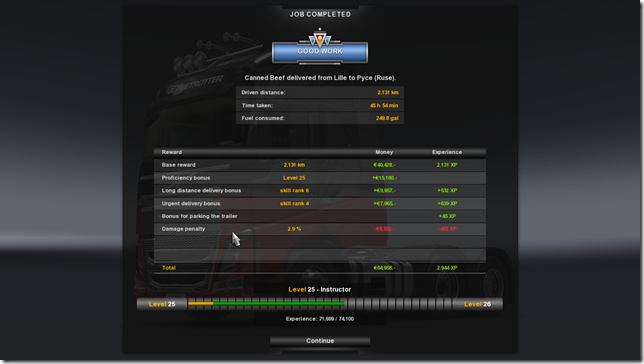 I then headed back to Bucharest, Romania to meet with a realtor and purchased a new garage.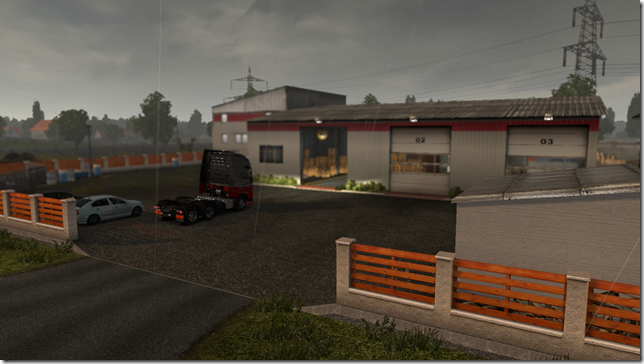 I believe with our new Bucharest garage, this makes about 6 or 7 that we have in ETS2. All our ETS2 garages are just the small version and filled with three trucks and three drivers.
As we have just about covered all there is to cover in California and Nevada in the awesome American Truck Simulator, I'm probably going to spend more time trucking around in Europe and try to discover more cities. I'm also looking into adding RusMap which should provide 30 cities in Russia and 12 cities in Belarus. I'll make sure to tell you all about it here.
Until next time…
Happy Trucking!!!
J
---