I recently picked up a new toy called the Razer Orbweaver.  Now I must admit, I have been looking at these types of programmable keypads/gameboards for sometime.  I had been seriously looking at the Logitech G13, but eventually decided on the Razer Orbweaver as I felt it gave me the greatest flexibility.
Essentially this is a USB enabled game pad which gives you 30 fully programmable keys and an 8-way thumb pad.  The primary use (for now) is with flight sim to control my camera views via the add-on Chaseplane.  Chaseplane is a great add-on which allows me to control my camera angles and create cinematic shots while I'm flying in Prepar3D.  But I do have plans to add a few extra key commands for Farming Simulator 17 and both American Truck Simulator and Euro Truck Simulator 2.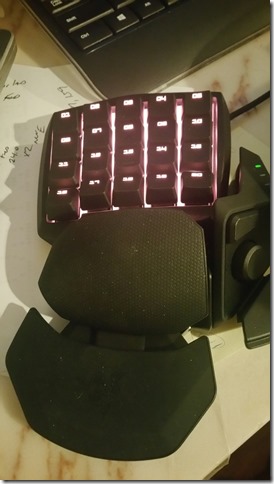 While there are many alternatives in the form of button boxes and other programmable controls, I felt this would serve me best for my intended use.  Of course your mileage may vary.
Until next time…
Happy Simming!!!
Jerry