TGIF and welcome to another GIANTS #FactSheetFriday blog update from GrizzlyBearSims.  Today is Friday, 21 September and we have four brand new fact sheets of equipment we can expect to see in Farming Simulator 19.  FS19 is scheduled to release in less than two months.  OK…if you are reading this on the day of release, it's only one day less than two months.  But hey….every day counts when we're as excited as a child on Christmas morning right?  Let's get right into my review.
All the items featured in this #FactSheetFriday from GIANTS are all related to forestry.  Before I dive in too deep, I must state for the record that forestry in Farming Simulator is not what keeps me coming back for more.  Said in another way, while it does add other things to do…I wouldn't be disappointed if at some stage GIANTS decided to remove it from the base game.  And to be perfectly honest, one of the reasons I feel this way about the forestry concept is down to how poorly the timber handling characteristics have been in previous versions of Farming Simulator.  Of course, my first experience came in FS15 and yes, things were a little better in FS17.  I think time will tell just how much the game physics related to handling of logs, bales and pallets have improved in FS19.  I'm just really thankful for auto-loading trailer mods which have really helped to improve my overall enjoyment.
Earlier this week we were treated to a video from GIANTS which featured the Komatsu Tree Harvester.  It was a great video which compared real life footage and FS19 in game footage of this awesome tool.  While I don't do a lot of forestry, I'm looking forward to trying this piece of kit out on my virtual farm.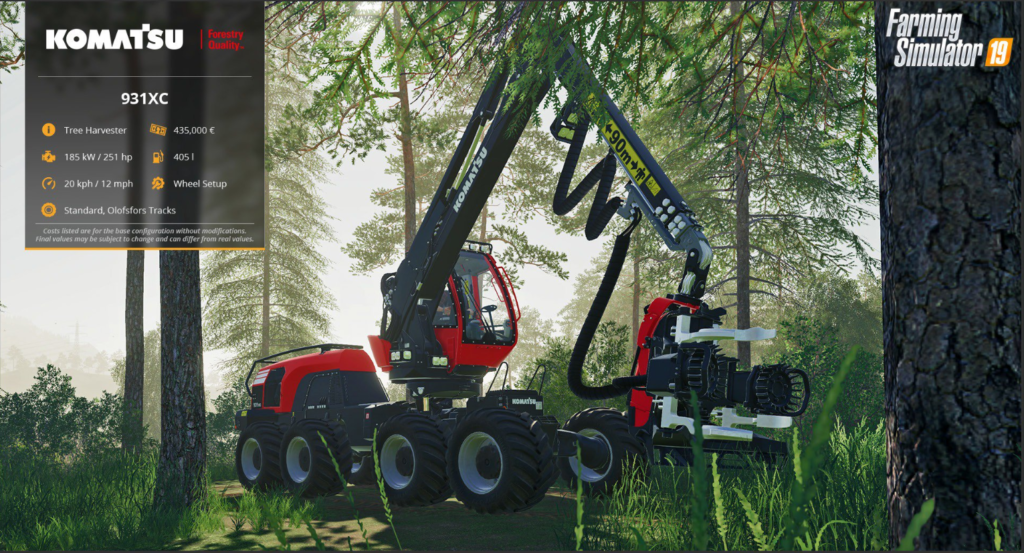 Next up is the Komatsu 875 Forestry Forwarder.  I'm not real sure what's up with those blue tracks as in looking at photos from the Komatsu website it appears the tracks are black.  But never mind that.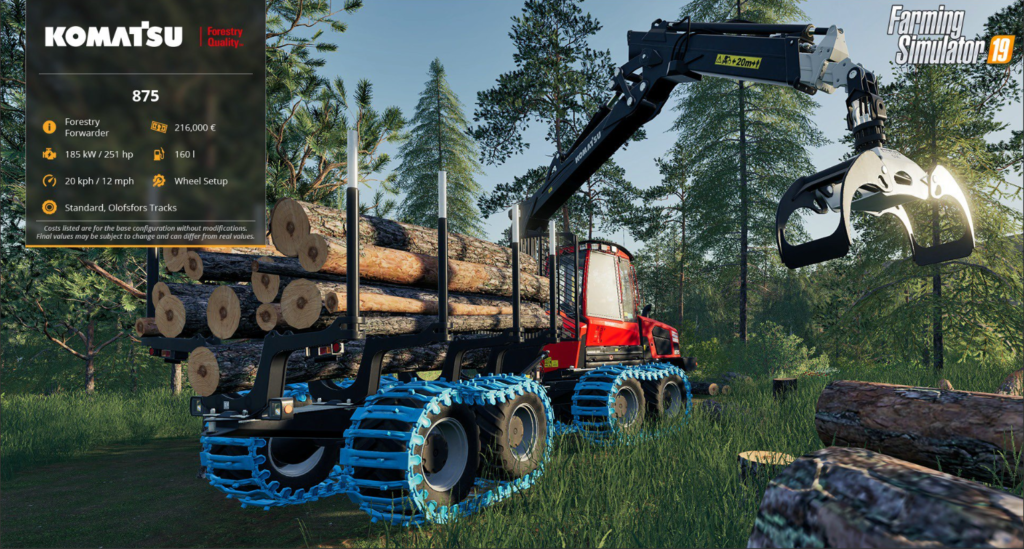 Next up is the MAN TGX 26.640 Timber Truck.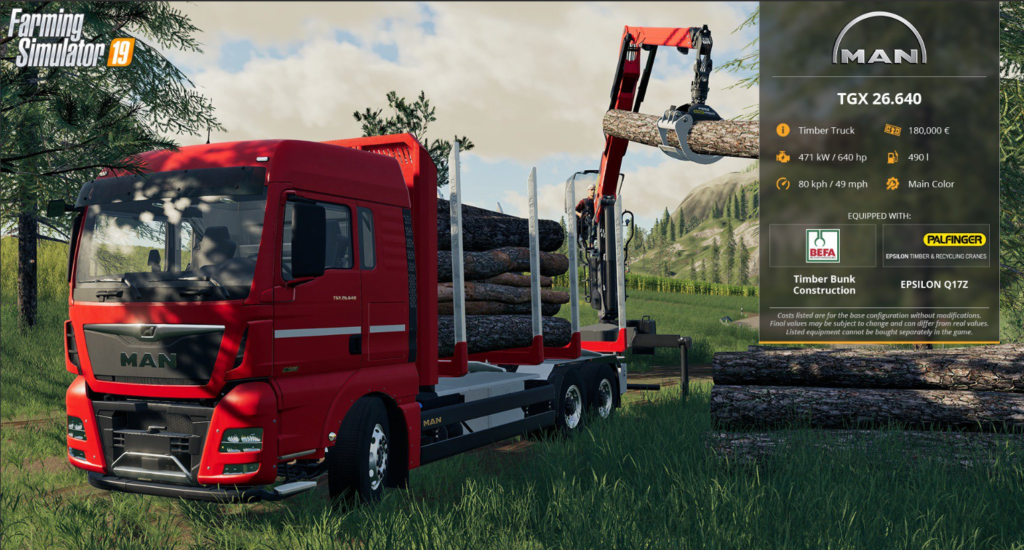 Finally, the Steyr Profi CVT tractor and the Fliegl Long Neck Combi Plus timber handling attachment.  I think we'll just have to wait and see how beneficial this setup will be for our virtual logging efforts.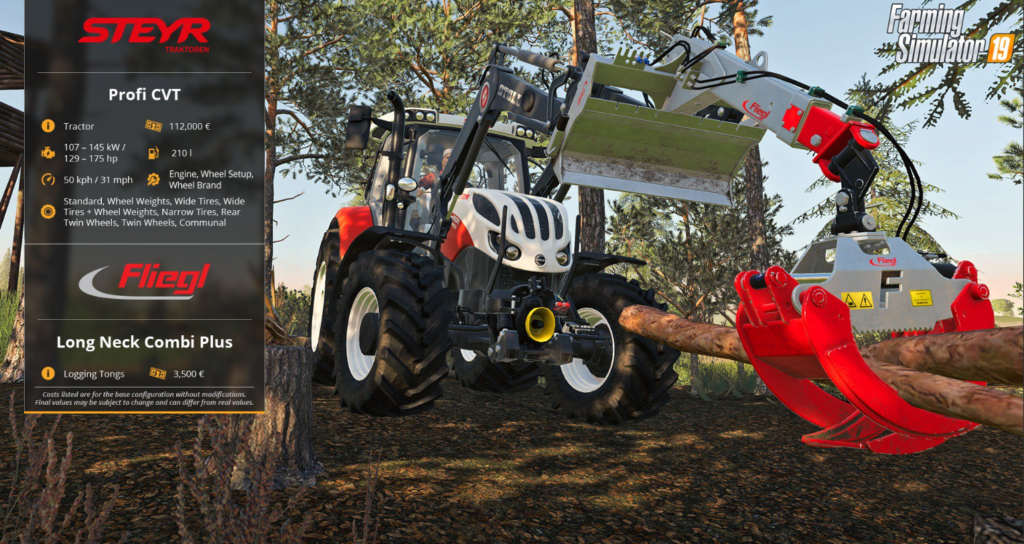 Final Thoughts
And perhaps a question to ponder.  I'm as excited about FS19 just as much anyone else.  But after viewing this #FactSheetFriday I'm somewhat left with a question.  It appears the Komatsu equipment will be an addition to FS19 and the Ponssee equipment we've had in both FS15 and FS17 will stay.  As the primary concept of the Farming Simulator franchise by GIANTS is about…FARMING!  For no other reason than variety, I'm curious as to why the Komatsu equipment line is truly needed in the game?
Now this is what I'm talking about.  I'll leave you with a brand new video featuring gameplay footage of harvesting crops in FS19.  Cotton…I can't wait.  Enjoy and thanks for reading.