While my first installment brought us to Europe, I'm going to spend some time flying and jumping around to a few different payware airports which I haven't visited in a while. Much like flight #1, these may not be actual routes served by the carriers I'm going to simulate. But these are flights my imagination wants to fly.
Flight Planning
Our second flight will another cargo flight. We're picking up where we left off (at Brussels) and headed down to Bilbao Spain (LEBB). Bilbao is a payware airport I purchased a few years ago. For this flight we will be in a branded Fedex Boeing 737-800 which has been converted from passenger service to cargo service. The aircraft is being operated by ASL Airlines Belgium (formerly TNT Airways). ASL operates a fleet of 30 aircraft including a number of freighter conversions of the B737 variant. Typically ASL operates from their main cargo hub at Liege, Belgium (EBLG) and we'll probably visit this airport soon.
The flight from Brussels to Bilbao is a cargo relief flight to transport many of the supplies we ferried over from Miami to the citizens in NE Spain. Our flight time is 1 hour, 35 minutes and we're loading on 17,500 lbs of fuel. Once we arrive in Bilbao about 50% of the cargo will be dropped off and our flight will continue to our next destination.
Route: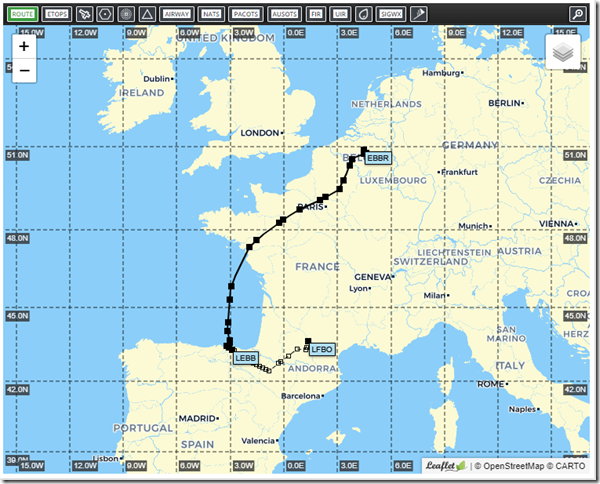 Let's Go to Spain
Unlike our flight from Miami which required a crew of three, our shorter flight today only requires two. My First Officer and I are boarding the aircraft while the ground crew and cargo handlers ready our aircraft for flight.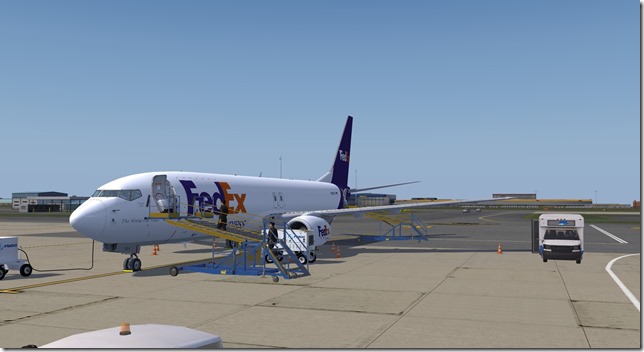 Pushing back from our stand and starting engines.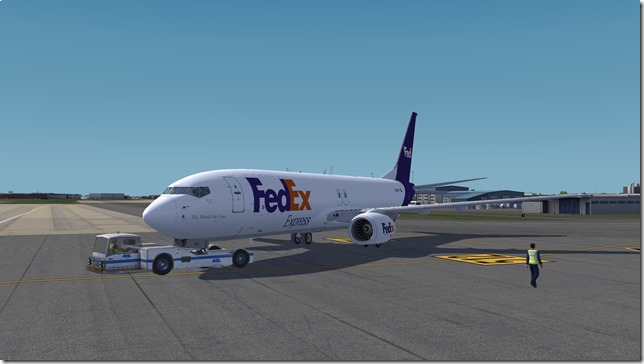 Position and Hold, Runway 01. Note: I'm aware the correct terminology is now "Line up and Wait", however, when I began blogging about my flight simulation adventures well over 10 years ago, the terminology at that time was "Position and Hold" and that is what I called my first blog site. This was before I rebranded to GrizzlyBearSims. The old blog site still lives in the cloud (should you want to visit).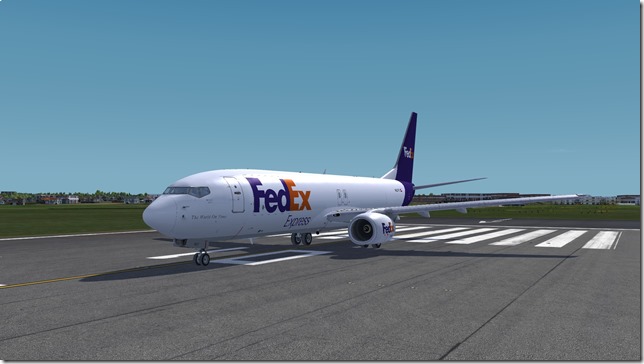 Gear up!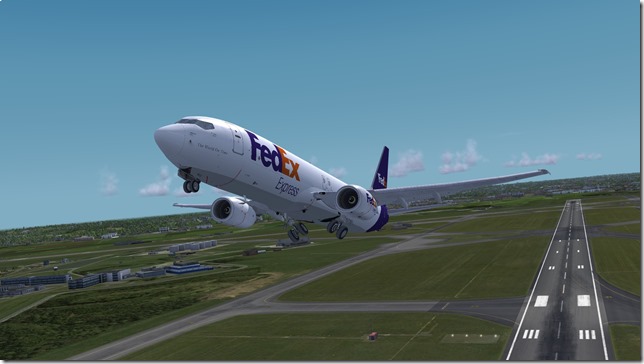 Making our right hand turn to join the departure out of Brussels.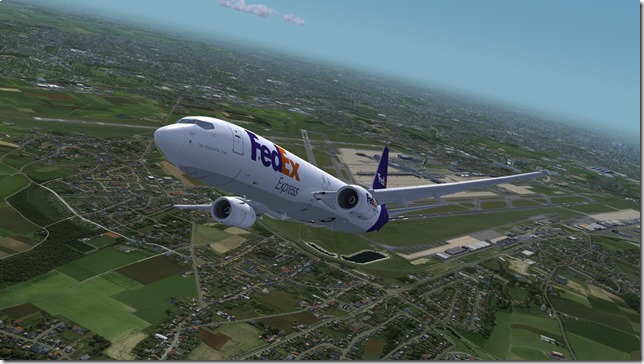 Quick flight compared to the cross the pond flight from a few days ago. The northern coast of Spain just off the port side.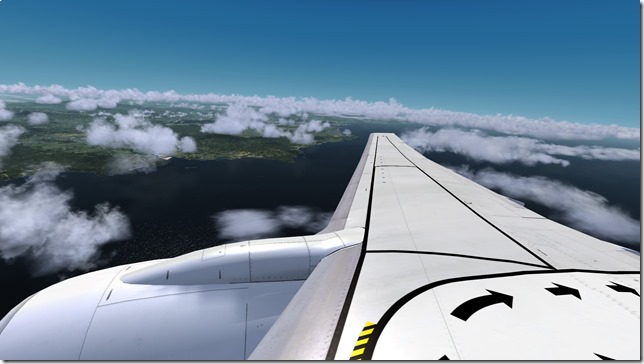 I really enjoyed the approach into Bilbao. Lots of beautiful scenery.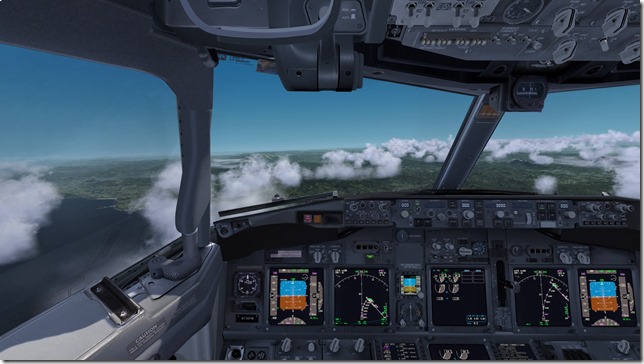 Just about to make our final turn.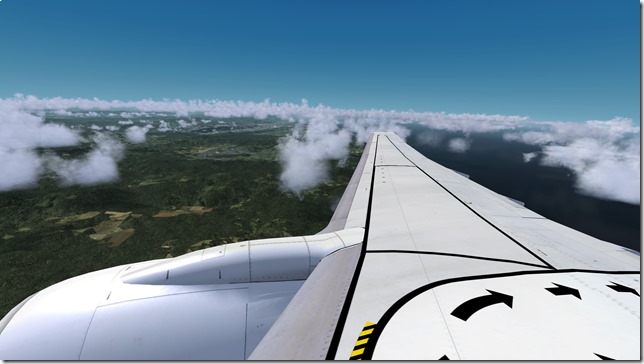 Rolling out, the airport is just ahead.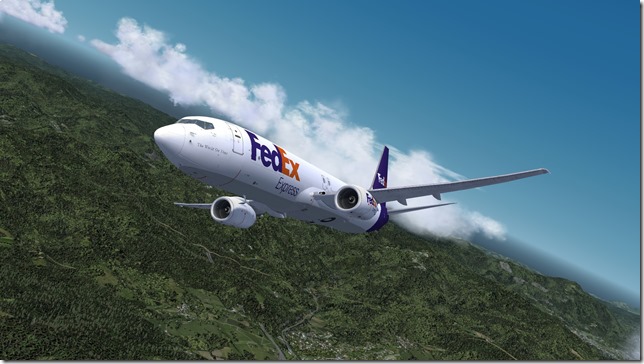 Yep, there's Bilbao just ahead.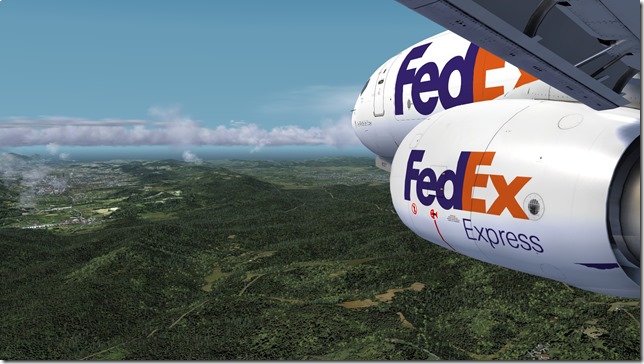 Cleared to land.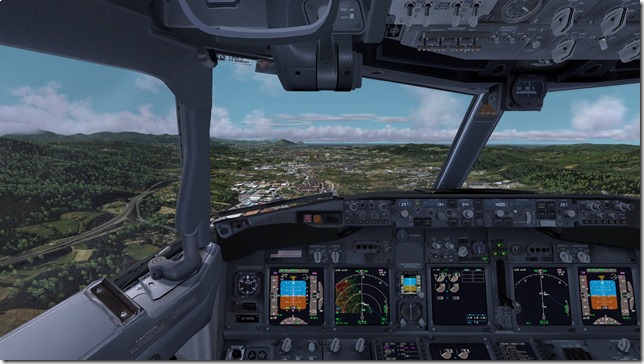 Touchdown!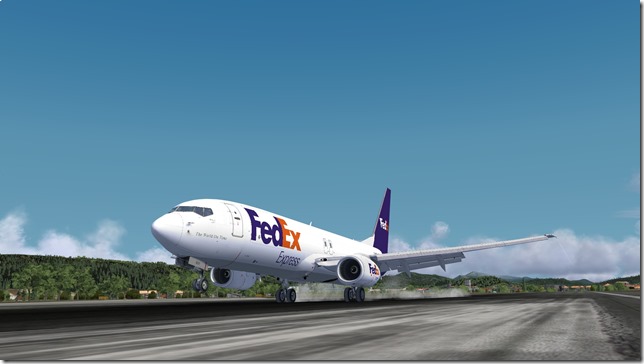 After a quick taxi, we were positioned in an area of the airport where local cargo services could assist with removing the cargo.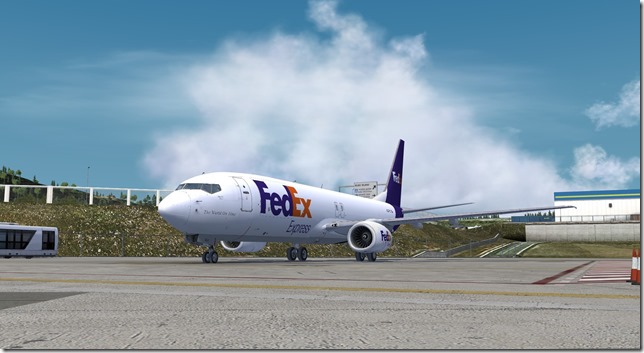 This was another fun and uneventful flight. We had perfect weather the entire trip and reached Bilbao on schedule. The PMDG Boeing 737 is still my all time favorite payware aircraft to fly. It's just a really well done model and it can go just about anywhere. Plus as it is one of the most popular aircraft in the world, there is a wide variety of real world carriers one can simulate flying for.
Until next time, I hope you continue to remain safe and please STAY HOME! Thank you!
Happy Flying!
Jerry
Credits
Flight Simulator: Prepar3D v4.5 (hotfix 1)
Aircraft: PMDG 737 NGX
Airline: Fedex (FDX)
ATC: VATSIM
Airport Scenery: EBBR (Brussels) Justsim, LEBB (Bilbao) Orbx
Terrain Scenery: Orbx Global Base, Orbx Vector
Sky/Cloud Textures: REX 5 SkyForce and REX 5 Environment Force
Immersion Effects – Parallel 42 737 Immersion
Weather Generation: ActiveSky (ASP4)
Flight Planning: SimBrief, Navigraph, FlightAware, FlightRadar24
Note: If you are interested in any of the above mentioned add-ons. Visit my P3D Add-ons directory for links.