COVID-19 Relief Flight Series #1
As I mentioned in my update post from yesterday, I have been spending some of my free time flying. It helps me destress and gives my mind something to focus on. The title "COVID-19 Relief Flight Series" has dual meaning. First, yes…in my imagination I'm flying some form of relief supplies from point A to point B. But secondarily, these flights are providing me a bit of relief from the stresses of everything that is going on in the real world. I hope you enjoy this series.
Flight Details
The first flight in this series (and I have no idea just how long this series will be) is a relief supply flight from Miami, Florida to Brussels, Belgium. Why Miami? That just happens to be the last location I flew to. Why Belgium? Well…why not? By the way, I realize Fedex doesn't routinely fly between Miami and Brussels.
For our flight today, Fedex is transporting some much needed relief supplies from Miami, Florida to Brussels, Belgium. We're flying in the beautiful Boeing 777 Freighter and we're heavy! Very heavy today. Our ZFW (zero fuel weight) is just below the limit at a whopping 550,000 lbs. and with our planned route, including weather along the way, we took on 171,000 lbs of fuel for the 9 hour flight.
Our route takes us up the east coast of the US/Canada. We begin our North Atlantic crossing at St. John's Newfoundland and fly eastbound to Shannon, Ireland then across England and finally enter Belgium airspace.
Route: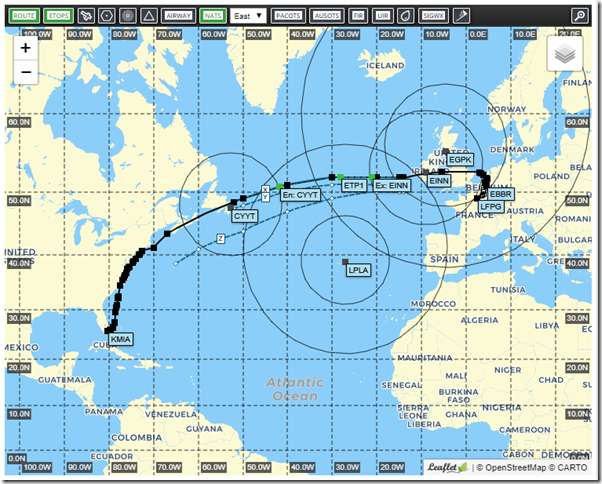 Brussels Bound
Again, for you hard core virtual pilots who might read this and blow a gasket because Fedex doesn't routinely fly between Miami and Brussels, just relax or close your browser. Nothing in our world right now is routine. Either way, today…this Fedex Boeing 777 Freighter is virtually flying today between Miami (KMIA) and Brussels (EBBR).
Our B77F is being loaded with all sorts of relief cargo which is needed throughout Europe. Our departure time is 19:35 and we're on schedule.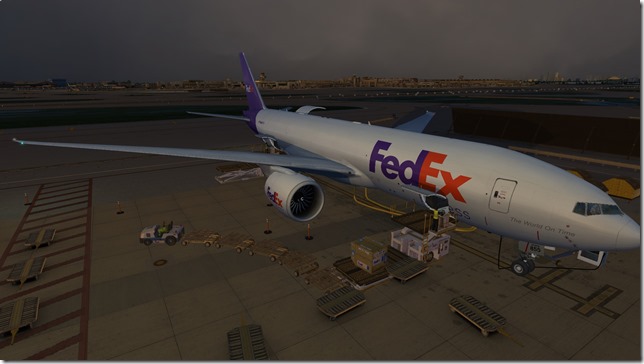 An extremely low ceiling makes the airport directly behind almost unrecognizable. The condensation and immersion effects compliments of Parallel 42 777 Immersion.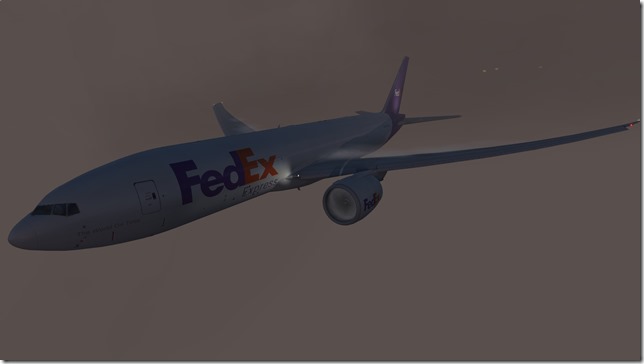 Love the immersion of the condensation.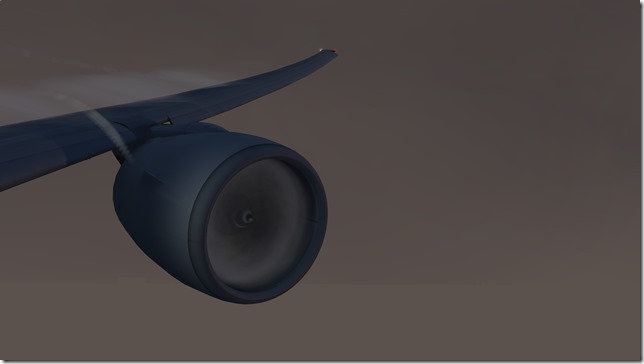 As the sun sets in the distance, we turn to join our northeast route along the east coast of the US.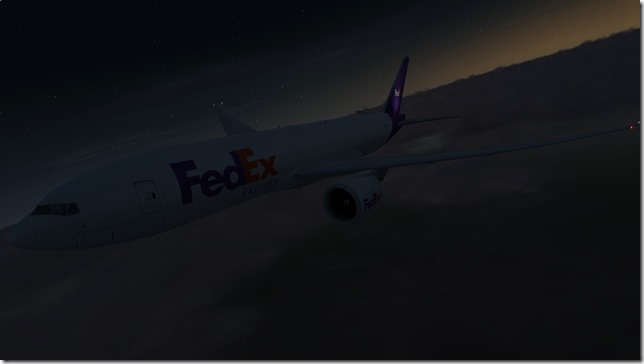 Here comes the sun. With less than two hours to go, the sun is beginning to rise.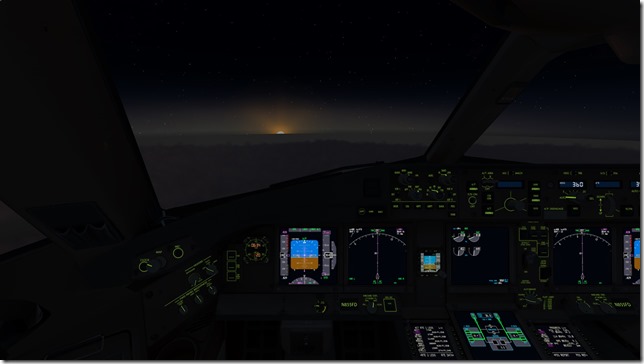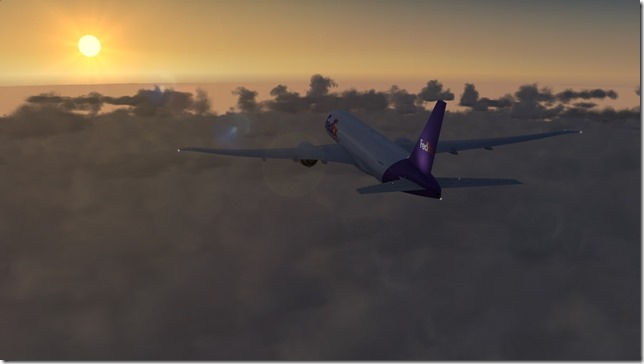 Making great time as we're down to our last hour of flight and just leaving Ireland behind us. It's all business here on the flight deck as we begin to plan our descent and arrival into Brussels.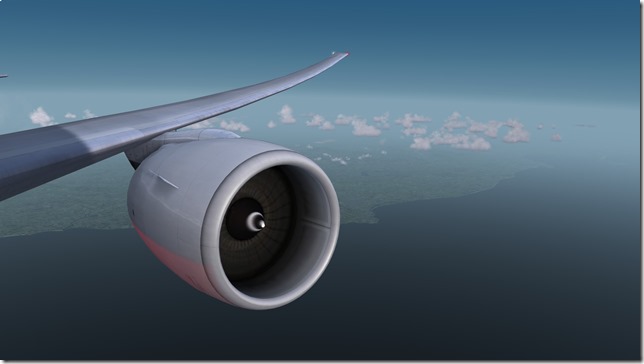 The west coast of Wales.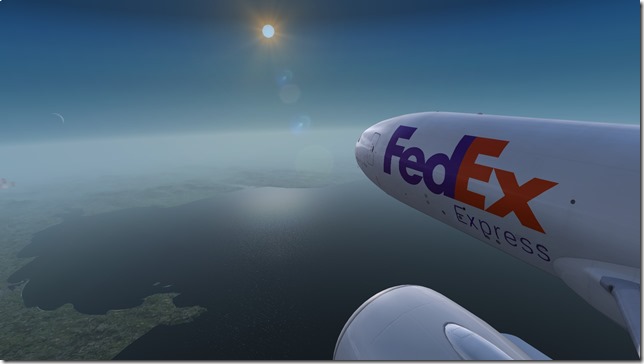 Beginning our descent as we're crossing the North Sea and headed towards the Netherlands.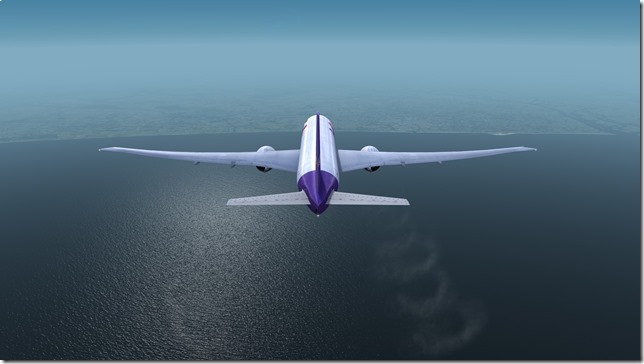 Making our turn over Antwerp. The airfield just in view over the wing is EBAW (Antwerp International Airport). I've flown into this airport many times in real life.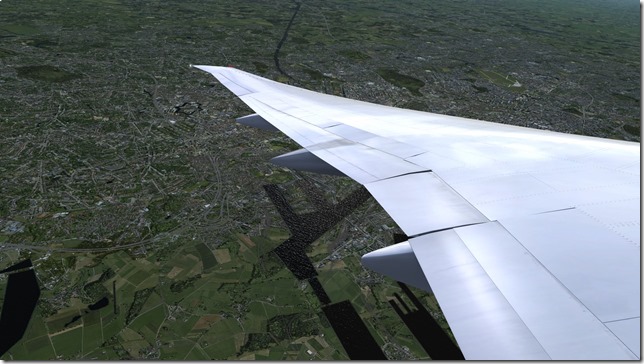 On final approach into Brussels. Nice green fields.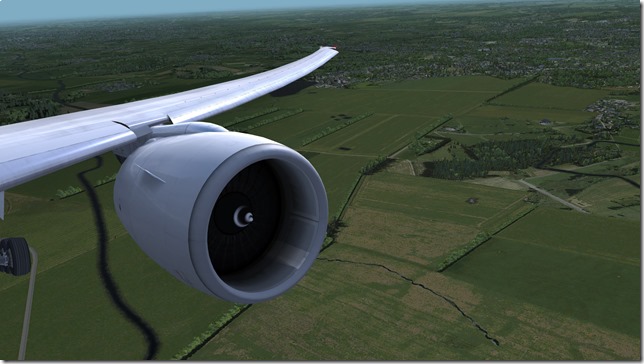 Cleared to land runway 25R.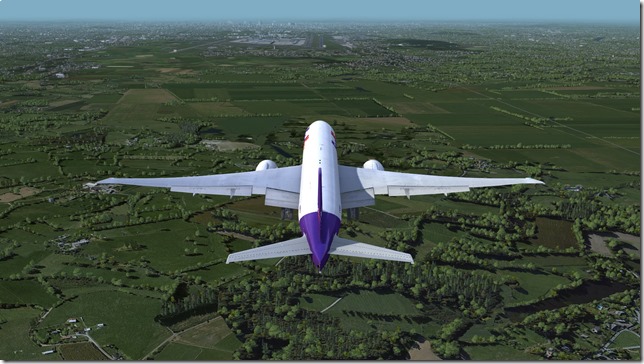 Slowing this heavy girl down.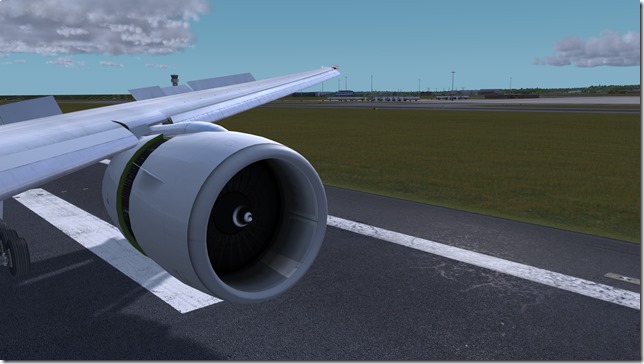 Time to unload the cargo.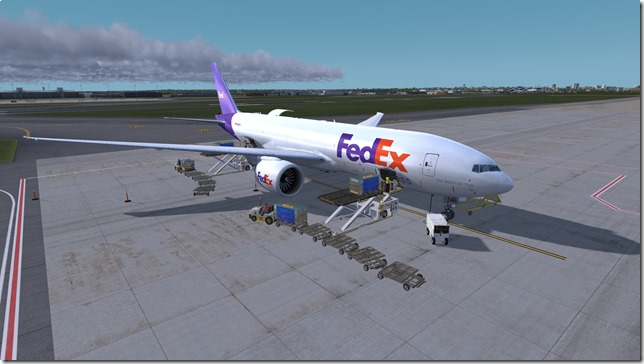 This was a fun flight. For those that may not be in the know. The main PC based flight simulators (Prepar3D and X-Plane) are both based on a real world scale. Unlike American Truck Simulator or Euro Truck Simulator 2, where the distance and time is compressed, flying a flight in flight sim will take just as long as a real world flight would take. Everything from the aircraft performance, weather, fuel burn…everything is "As Real As It Gets".
If you're looking for a true "simulator", look no further than either Prepar3D or X-Plane to give you the absolutely best simulation experience you can get on a PC. Remember, this is not a game…this is a simulator!
Thank you for reading!
Until next time…
Happy Flying!!!
Jerry
Credits
Flight Simulator: Prepar3D v4.5 (hotfix 1)
Aircraft: PMDG 777
Airline: Fedex (FDX)
ATC: VATSIM
Airport Scenery: KMIA LatinVFR, EBBR Justsim
Terrain Scenery: Orbx Global Base, Orbx Vector, Orbx openLC North America
Sky/Cloud Textures: REX 5 SkyForce and REX 5 Environment Force
Immersion Effects – Parallel 42 777 Immersion
Weather Generation: ActiveSky (ASP4)
Flight Planning: SimBrief, Navigraph, FlightAware, FlightRadar24
Note: If you are interested in any of the above mentioned add-ons. Visit my P3D Add-ons directory for links.
---