Note: This is a fictional flying adventure using Microsoft Flight Simulator. Any similarities to real world events, people and places is strictly for the purpose of the story. While a trip like this might not be possible (or even a good idea) due to the COVID-19 global pandemic, I'm omitting this from this adventure. At this time in all our lives, we need a little break from reality from time to time.
The day has finally arrived to embark on what I hope will be a fun adventure as I fly my single engine Mooney M20R Ovation around the world. I've been busy the past several weeks planning, packing and even more planning for what will be a long, but hopefully fun experience. While I certainly have the "Big Picture" concept of this entire journey planned out, at this extremely early stage of the journey, it's difficult to say exactly where we'll be this time next month, in six months etc. The best I can truly do is plan out a few days at a time and hope the weather allows for safe travel conditions.
My wife and I spent a nice, quiet Christmas together completing a few last minute projects in our home. Our friends will be looking after the place while we're away. Our original plan was to leave on Monday, 28 December and spend a few days with family in Texas, then perhaps spend New Year's Eve in Mexico. However, Mother Nature had other plans for us and decided to bring about a late White Christmas. So being the flexible travelers we are, we are delaying the start of the trip until after the snow storm and will spend New Years Eve in Texas with family.
The Aircraft
I purchased the 95' Mooney M20R Ovation (reg. N542JS) six months ago from a friend. It's in near mint condition for a 25 year old aircraft and will be perfect for our journey. The M20R features a slightly longer fuselage than earlier models and while it's still a four seat aircraft, the extra length will allow for more cargo capacity. In other words, more room for all the things my wife couldn't leave behind.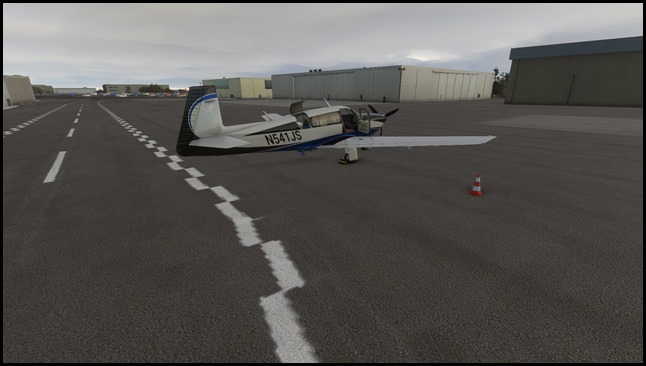 My wife and I have flown several endurance flights to best determine just how many hours at one time we can fly. Unlike a road trip in a car where you can quickly and easily pull into the next town, the next gas station for a bio break….this can't be done as easily when flying cross country. So over the summer we took a few trips and determined four hours is the max. Under most conditions we should be able to keep our flight legs under four hours, with some perhaps exceeding this but that should be the exception and not the rule.
Day 1
The day has finally arrived. The snow storm was pretty much a non-event, so we decided to embark on our trip on Tuesday, 29 December. We arrived at Centennial Airport (KAPA) just before 9 AM and loaded the last minute items into the Mooney. We also needed to clear the ice and snow off the aircraft.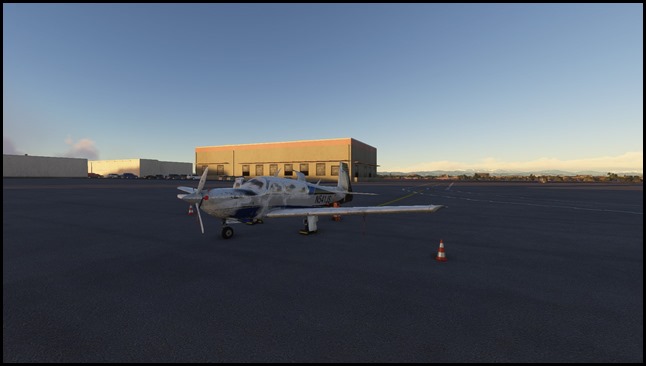 Our flight route from KAPA to KGTU. KAPA LAA DHT KAMA (FS) LBB SWW BMQ KGTU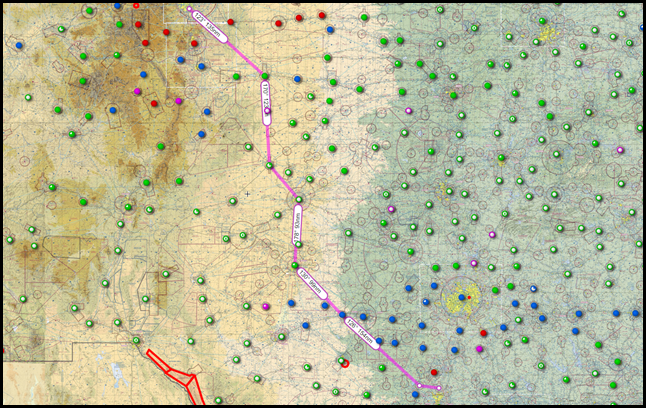 With the aircraft fueled and ready to go, we departed KAPA enroute to Amarillo, Texas (KAMA) by way of the LAA and DHT VOR's.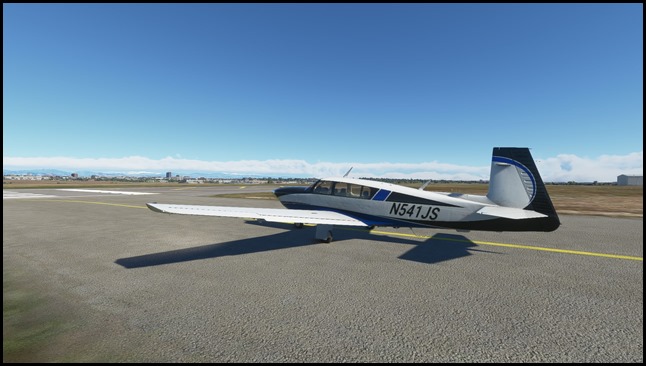 Holding short runway 17L KAPA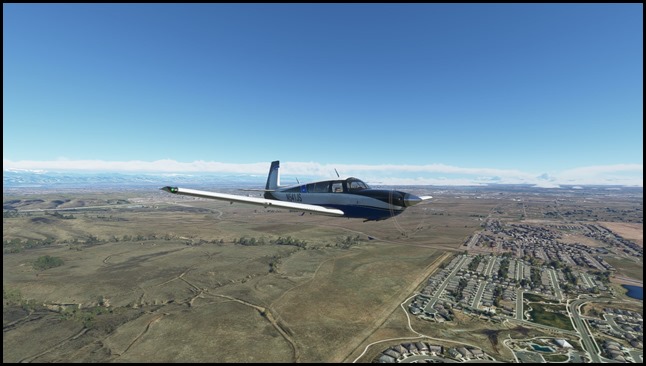 Departing the south Denver area.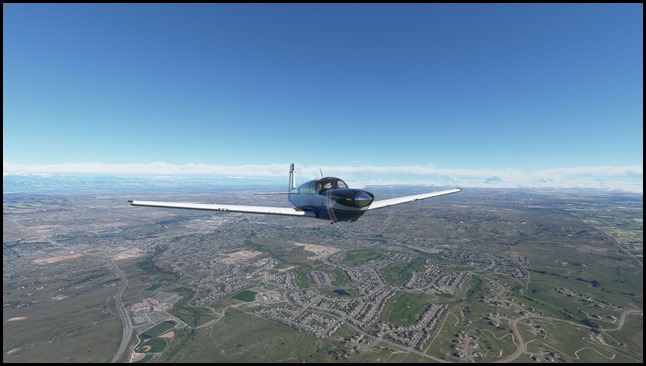 Goodbye Denver, see you soon.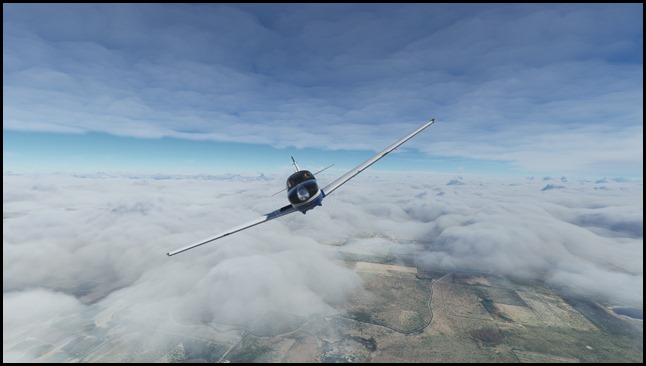 Passing the LAA (Lamar, CO) VOR and turning south to intercept the DHT (Dalhart, TX) VOR.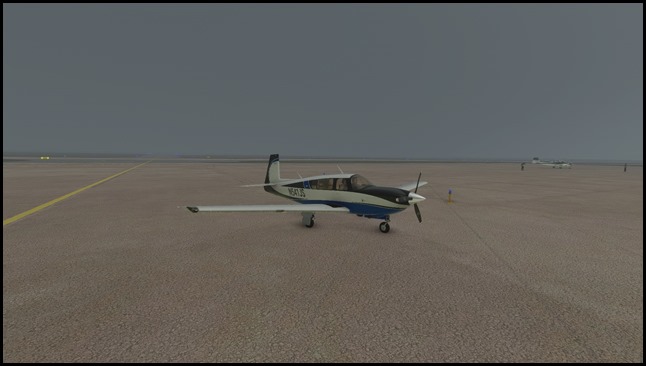 On the ground in a wet and cold Amarillo. We'll refuel and have lunch before continuing our trip to Georgetown.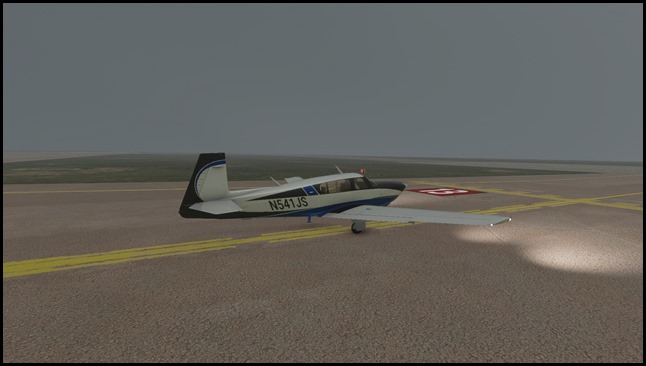 With some hot food in our bellies, we taxied out to runway 13.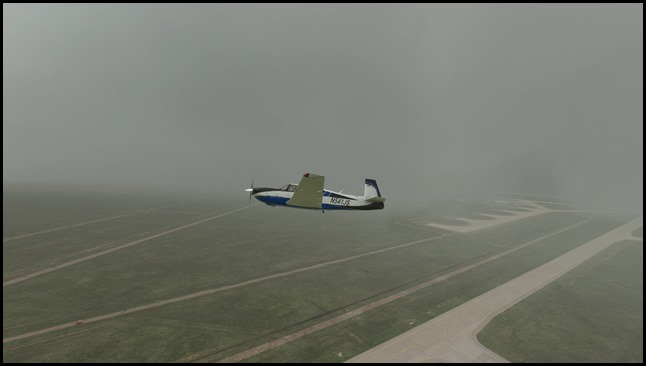 The weather was quickly changing in Amarillo with freezing temperatures expected soon. We're leaving just in the nick of time.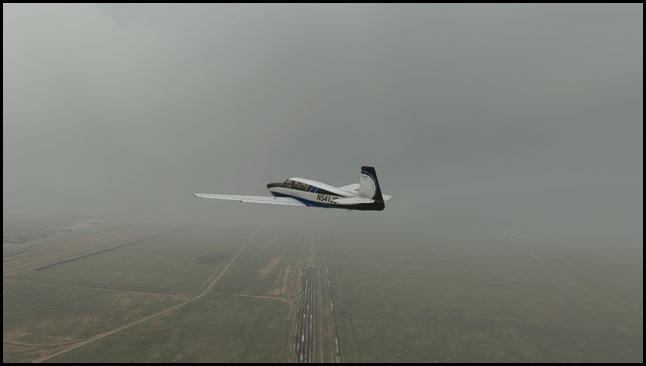 Heading south towards the LBB (Lubbock, TX) VOR.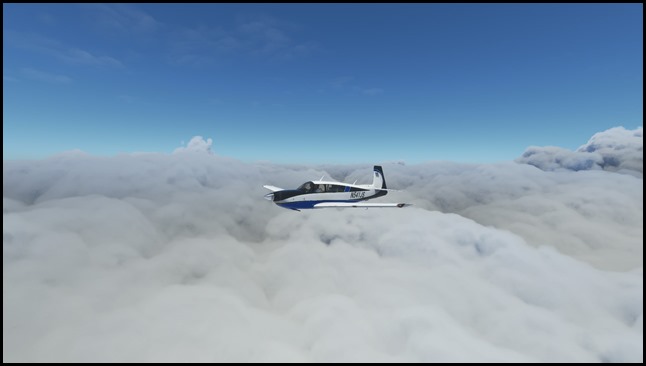 Above the clouds and in smooth air. Next stop Georgetown.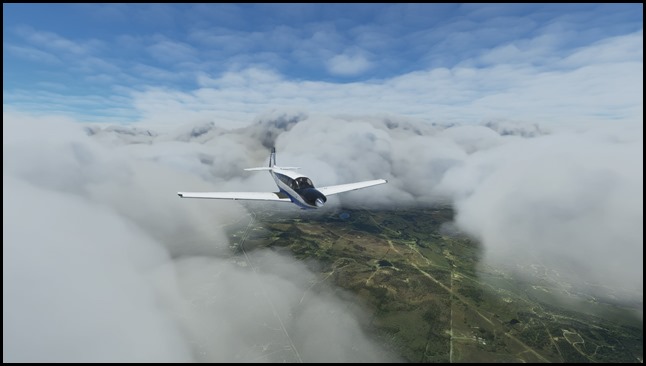 Breaking through the clouds as we approach Georgetown.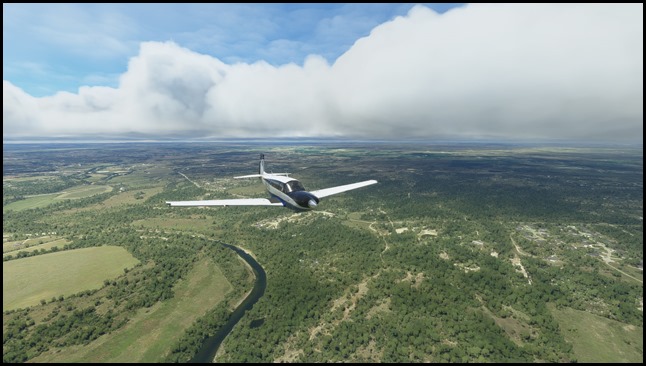 North Fork of the San Gabriel River.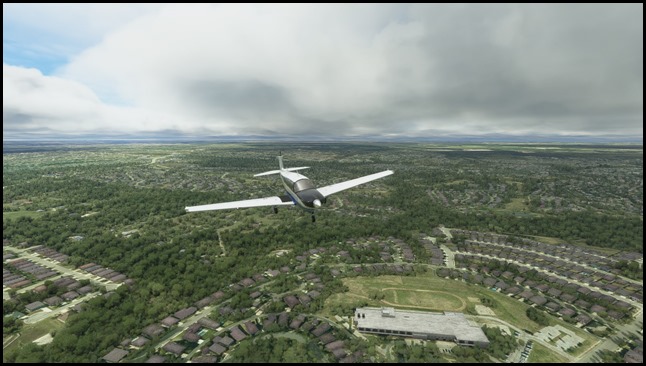 Gear Down! Flying over Sun City on approach to runway 11 at KGTU.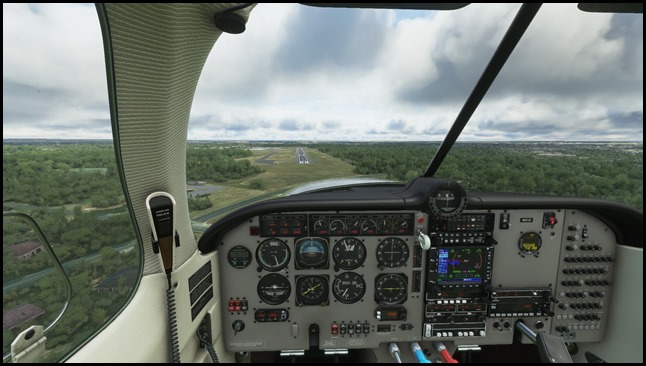 Final approach for runway 11.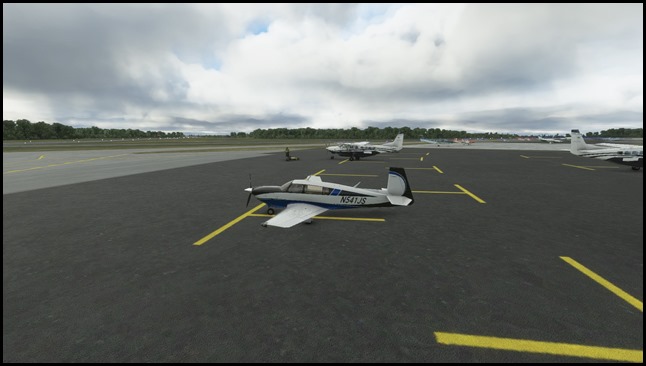 On the ground at Georgetown Municipal Airport. Total flying time today was 4 hours, 22 minutes with one stop. Not a bad first day. We'll tie the aircraft down here and spend the night with my dad and most of tomorrow. As we're slightly ahead of schedule, I believe we'll be able to spend New Year's Eve in Mexico after all.
Check back in on my progress as I fly around the world in a Mooney Ovation.
Until next time…
Happy Flying!!!
Jerry