As I have stated many times in the past two weeks, I absolutely love American Truck Simulator (ATS).  It's absolutely fantastic and I'm having so much fun trucking around California and Nevada.  Like all other ATS Fans, I'm also anxiously awaiting the release of the Arizona DLC.  Just after ATS was released, I wrote a blog post titled "American Truck Simulator – My First Look".  I pointed out a few issues I had experienced in the first 6-8 hours of game play.  SCS Software actually released an update for ATS today which addresses some of the issues with how speed limits are enforced.  You can read all the included fixes in update 1.1.1 and 1.1.1.1 here.  While these fixes are important, I'm hoping they can also address the AI traffic issue many of us experience.
Of course the issue I'm talking about has to do with how difficult it is onto some highways when no 4-way stop light intersection is available.  The one example which most probably experience frequently is when attempting to turn left onto highway 95 in Tonopah, NV (when headed towards Elko, NV.  It's a royal pain in the backside.  Let me explain in a series of screenshots.
In the image below, I have a truck and two cars in front of me.  Highway 95 is a very busy 4 lane highway (especially during daytime hours).  If any of the AI in front needs to turn left, you will be stuck here forever.   The only thing you can do is to save the game, exit and restart.  This action will remove all the AI from in front of you.  This of course breaks the realism factor and is frustrating.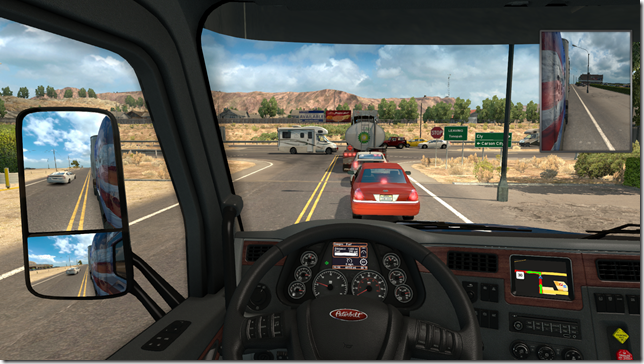 But even with the AI gone, one must slowly begin to pull out onto highway 95 which if done carefully enough will force the AI to stop, then you can carefully cross the highway, turn left and proceed west.   While this action works and if done carefully you can avoid any collisions and damage.  But this would never be done in real life.  Unless you had a death wish.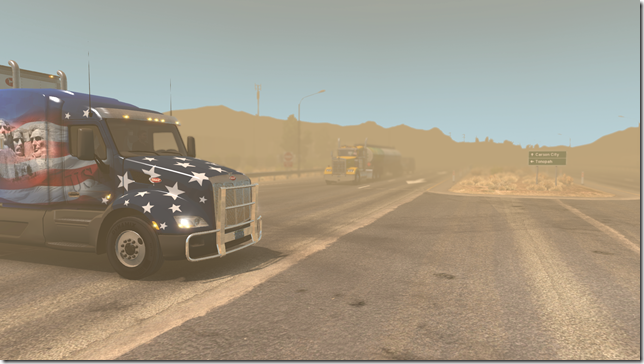 I don't have the answers for what needs to be done.  Also, I fully understand there is a fine line between what and how the game depicts real world highway/street connections.  But in looking at the map, it appears the intersection for highway 95 and highway 6 does feature a merging type intersection, sorry I'm not sure what that might be called, but it's not how the game depicts the highway intersection.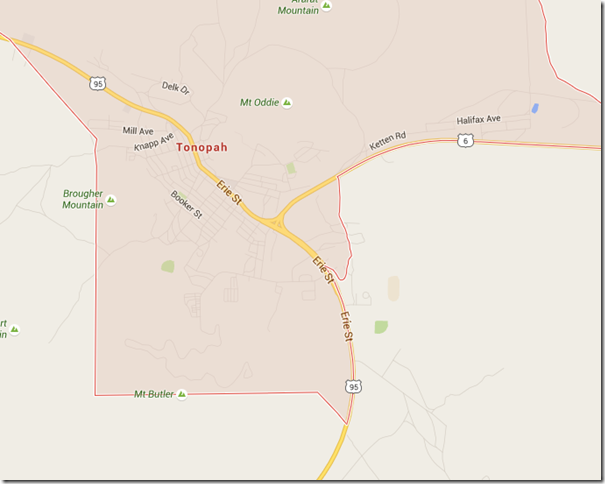 Would the kind folks at SCS Software please do something to help in this type of situation?   SCS, thank you so much for reading this blog post and for considering anything that can be done to fix this issue.
Until next time….
Happy Trucking!!!
JT