Real World Meets Sim World
I know I'm not the only one who enjoys simulating their real world flights either before or after any trip. I'm actually a little superstitious about it to be honest. In the past dozen years or so, there's only been one real world trip which I didn't fly in the sim before hand. It was a few months ago when I received the word that my Mom had passed away. I rushed out to KDEN and jumped on a Southwest Boeing 737-700 and flew to Austin. When I got back home a week later and found myself in the mood to spend some time in Prepar3D, I setup that flight in memory of my mom. I think she would have appreciated that. After all, flight simulation has been a hobby I've been involved with since I was a teenager back in the early 1980's.
Memorable Flights
I've had many. When I first moved to Denver back in the late 90's, I would fly to visit my family in Texas. Before hand I would simulate an American Airlines flight from KDEN to KDFW in one of my favorite aircraft the MD80. After landing at KDFW, I would jump in a Saab 340B and simulate the quick flight down to Killeen – Fort Hood Regional. Then I would do the reverse.
Of course, in my job I've traveled a lot. Some domestic and many trips overseas. After all it was a business trip back in 2001 which led to me meeting my now wife. But regardless if I traveled domestically or international, I set aside the time to simulate the roundtrip flights before I head to the airport in real life.
London Calling
By the time you read this, my wife and I will be halfway through our European vacation. Once again we're headed cross the pond from Denver to London Heathrow via the Queen herself a beautiful Boeing 747-400. A trip I've made about a dozen times. Anyway, we'll spend a few days in the English countryside before heading to Antwerp, Belgium (family visit) on the Eurostar for a week, then back to the English Countryside for another week and then back home to Denver.
A few weeks ago I completed the first leg of the trip and flew my PMDG 747-400 from Denver to London Heathrow. On Thursday, 4th of July I completed the return leg and captured the following screenshots of the trip.
Of course, no trip of this magnitude can be completed without snacks. I've gotta say, the food British Airways serves in their business class is top-shelf and the drinks are nice as well.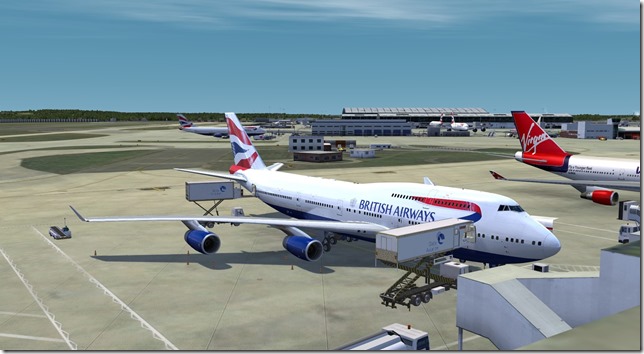 I would have snapped a picture of the bags being loaded, but GSX being GSX decided to use belt loaders which just looked really silly. So here we are being pushed back from our stand at London's Heathrow (UK2000) airport (one of my favorite airports in the world).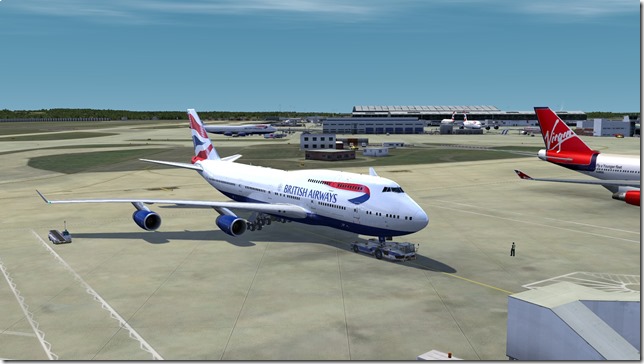 Pushback complete, time to taxi out to 27R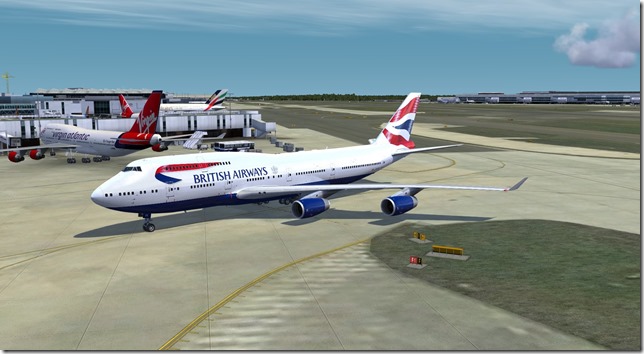 Once you get this big girl rolling, she just wants to fly and fly she does. I don't fly the Queen near as much as I wish I could.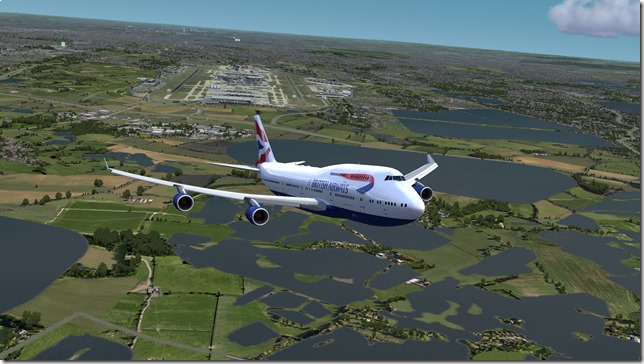 Well on our way across the Atlantic. Personally I find the return trip to be a lot easier than the eastbound trip. I think it has to do with flying during all daylight hours.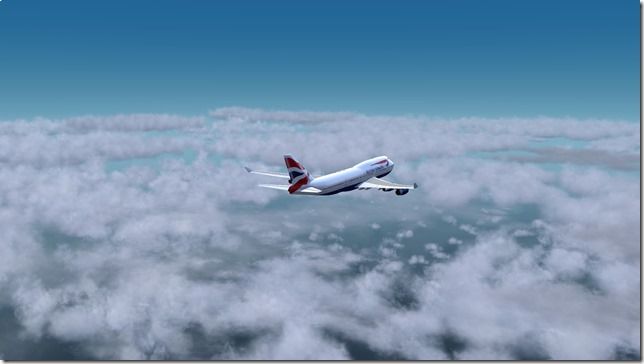 If you happen to live or have visited the Denver area, then you know all about our late afternoon thunderstorms. They can wreak havoc with on-time departures and can cause holds while these powerful, but quick moving storms move near Denver International. In the below, we're approaching KDEN for the ILS 16L approach with storms brewing just northwest of the field.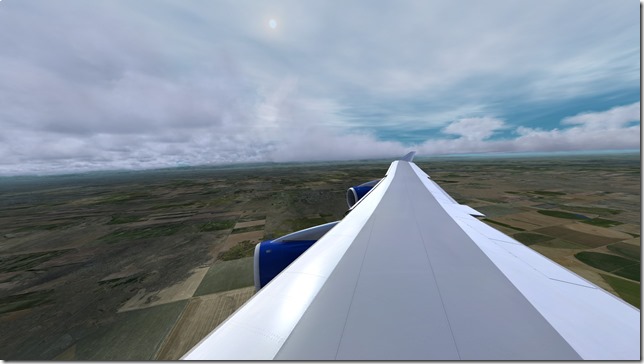 Touchdown imminent. 9 hours, 45 minutes after pushing back from Heathrow we safely touchdown on runway 16L at KDEN (Flightbeam).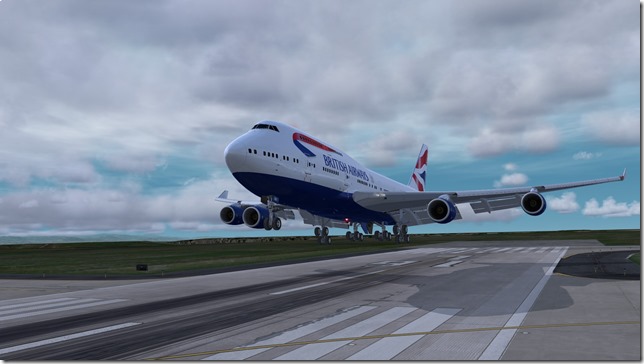 And with that…I'm ready to board the Queen for what might be my last flight aboard a Boeing 747-400. As most will know, United Airlines retired their last 744 in 2017 and with that it marked the end of any US carrier flying the Queen. Other airlines including British Airways have also started the process of replacing their 747 fleet with 777's, 787's and others from that other aircraft manufacture.

As a point of reference, when I began flying British Airways between Denver and London (2001 timeframe), BA operated the 777-200 on this route. They changed to the 747-400 in Spring of 2015. While BA's plan to reduce the number of 747-400's by 50% in 2021, the Queen may still fly until 2024. But who really knows what the future holds…
Until next time….God Save The Queen!
Jerry
---