COVID-19 Relief Flight Series #6
Hello and welcome back to installment 6 of my COVID-19 Relief Flight Series. I'm happy to report that both my wife and I are still healthy and alive. Best of all, being cooped up with each other now for three weeks hasn't caused any frustrations between us. We both go about our work days and then spend time together in the evenings. It's all good!
Our flight today is from Moscow (UUWW) down to Abu Dhabi (OMAA). I picked up the Abu Dhabi International airport scenery and this is the first time I'm flying into this airport. In the real world, much of the cargo operations within the UAE is handled via the newer Al Maktoum International Airport (OMDW) also known as Dubai World Center. But there are a few cargo flights going into and out of Abu Dhabi and that is what we're simulating for this flight today.
Our flight today will be in an Etihad Cargo Boeing 777. This is a fictional flight as this flight does not operate between Moscow and Abu Dhabi. But that's OK (as I've explained in the past).
Route: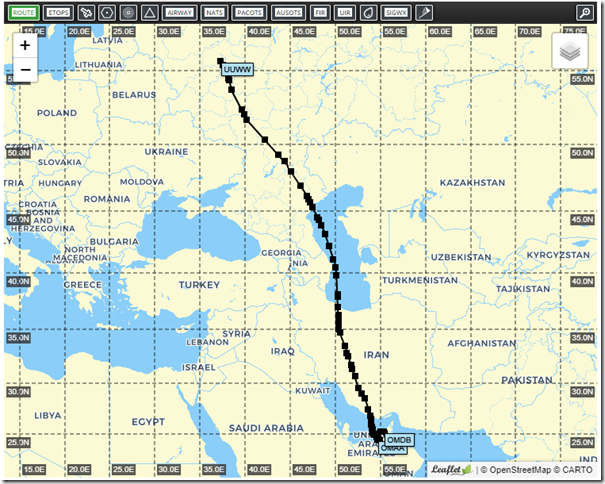 Ready?
Before we can go, we must load cargo.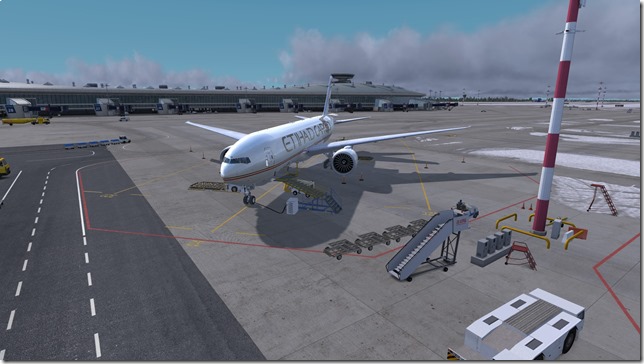 The ground crews here in Moscow are top notch.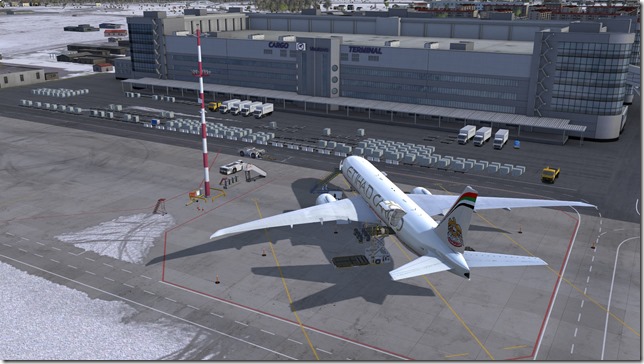 Almost done!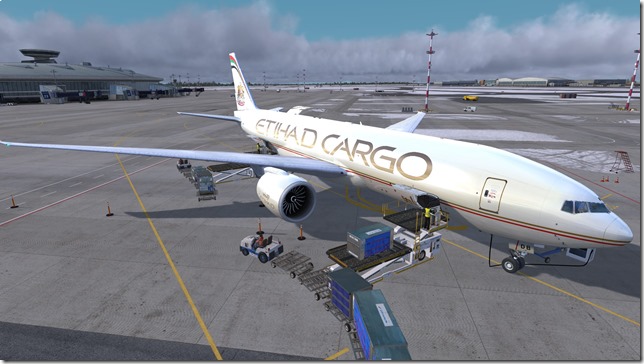 We're all buttoned up. Pushing back.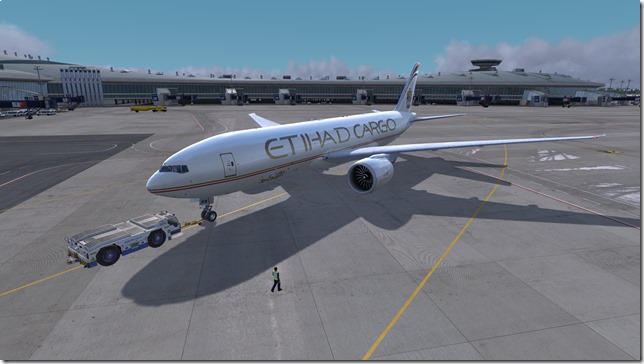 Still a bit of snow on the ground from the storm yesterday. Love the attention to detail the developer of this scenery thought to include some tire tracks through the snow. Just make the immersion even better.
Ready to go on runway 01.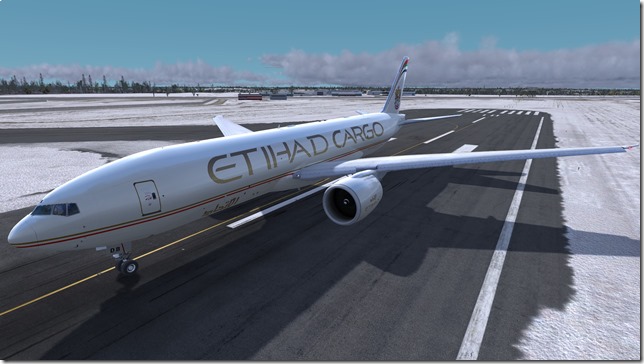 While we're heavy with cargo, our fuel load is relatively light for the 5 hour flight.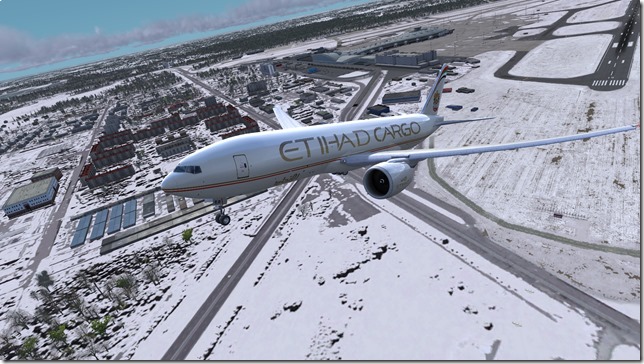 A snow covered Moscow as we climb out and make our turn to join the departure.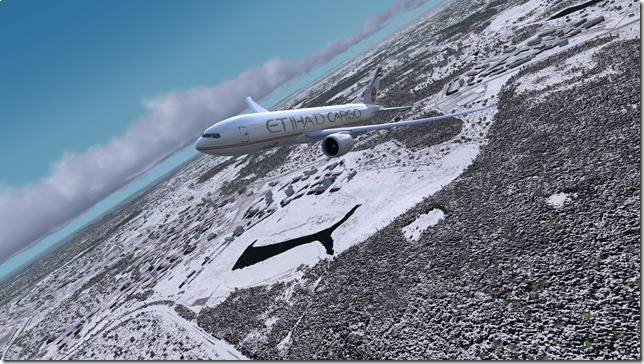 Our engines are gently purring along.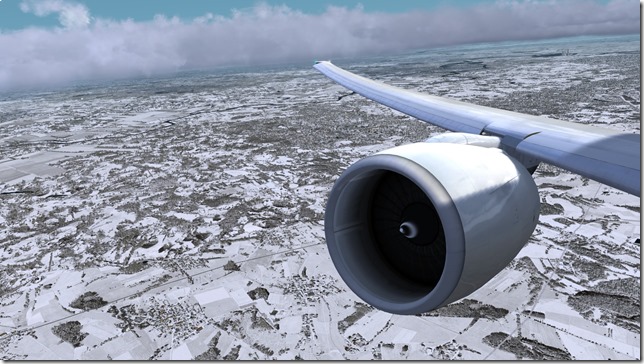 The big girl is doing well.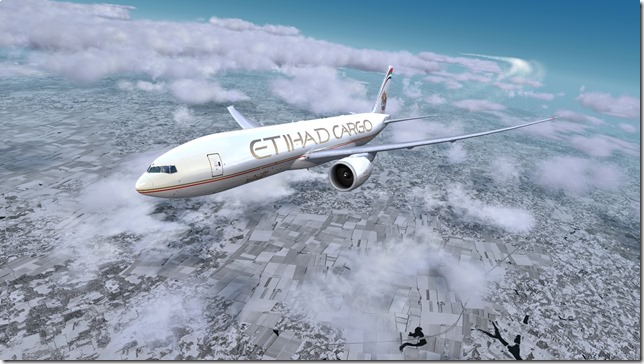 In no time we're in our cruise. Should have smooth skies for the rest of the trip.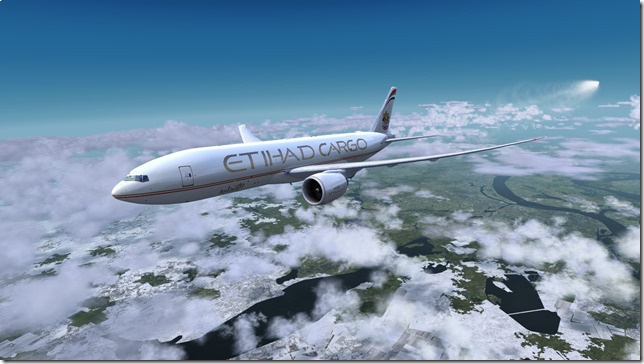 High above the Caspian Sea.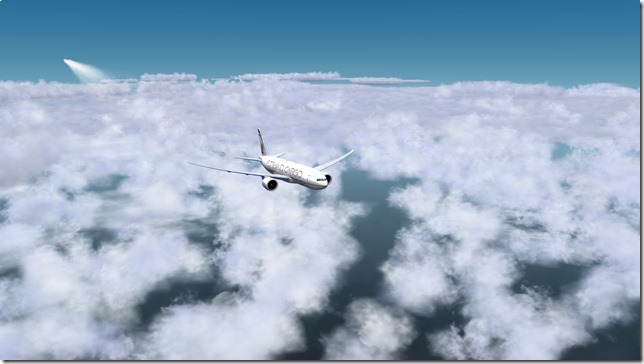 Down to the last 150nm as we are leaving Iranian airspace and about to cross the Persian Gulf.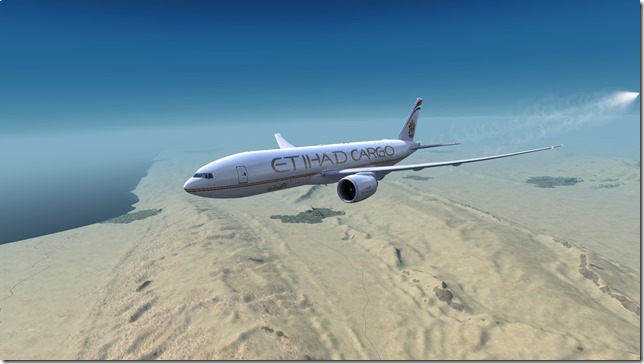 Abu Dhabi International just off the starboard side.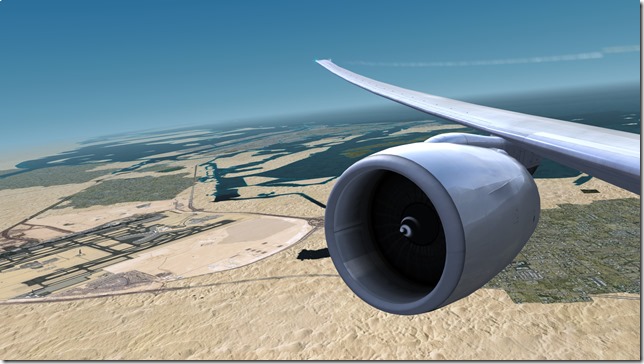 Sand everywhere…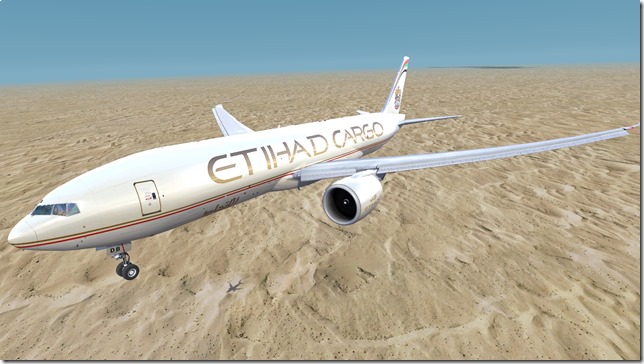 Runway insight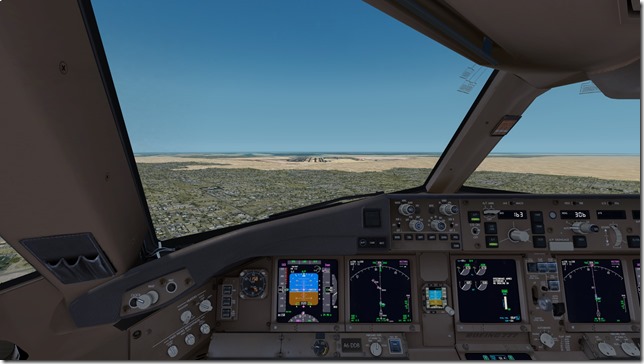 What that saying about when the big Triple Seven sees its shadow? Many more happy landings!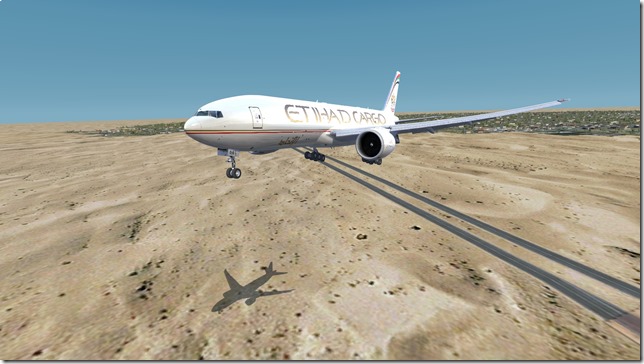 Touchdown!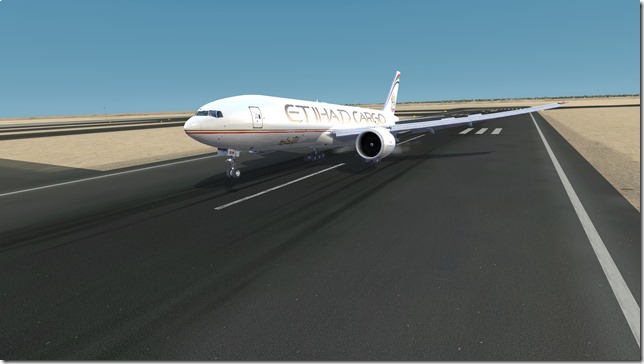 Slow her down…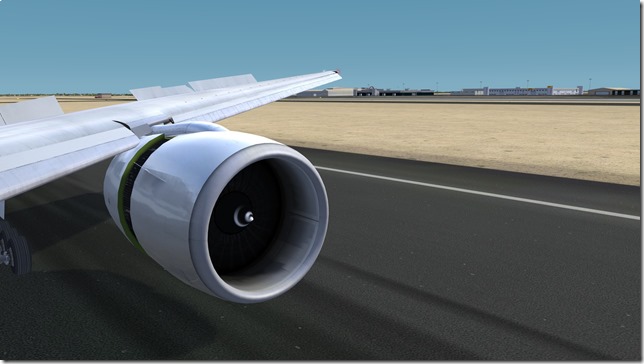 Another successful cargo flight is in the books.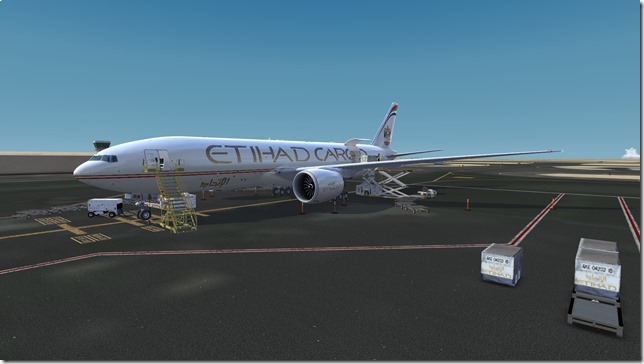 Yep, another successful cargo operation is in the books. Where do we go from here? Well….you'll just have to tune in next time to find out.
Until next time….please take care of yourself and your family. May God continue to bless you and keep you safe.
Jerry
Credits
Flight Simulator: Prepar3D v4.5 (hotfix 1)
Aircraft: PMDG 777 Freighter
Airline: Etihad Cargo (ETD)
ATC: VATSIM
Airport Scenery: UUWW (Moscow) JustSim , OMAA (Abu Dhabi) Simbreeze
Terrain Scenery: Orbx Global Base, Orbx Vector
Sky/Cloud Textures: REX 5 SkyForce and REX 5 Environment Force
Immersion Effects – Parallel 42 737 Immersion
Weather Generation: ActiveSky (ASP4)
Flight Planning: SimBrief, Navigraph, FlightAware, FlightRadar24
Note: If you are interested in any of the above mentioned add-ons. Visit my P3D Add-ons directory for links.
---