Bus Simulator 16 Recent Update
I noticed earlier in the week that my Steam client downloaded a fairly large update to Bus Simulator 16. To be perfectly honest, the amount of time I've spent with BS16 has dwindled to absolutely nothing. I've been spending much of my gaming time playing Farming Simulator 15 and American Truck Simulator. I've pretty much all but given up on Bus Simulator 16 until they fix a few issues which really bug me.
Bus Simulator 16 was released just over one month ago. While Stillalive Studios have released a few patches to address a few bugs related to game performance, there are several issues outstanding and ONE REALLY BIG ISSUE that really keeps me from enjoying the game and most importantly removes any desire to even blog about it.
I've been blogging about simulation based games for over five years. I have attempted to keep any negativity towards a game, a game developer etc. to a minimum. However, for this game…and for this developer….I just find it hard to not speak my mind when it comes to an issue that absolutely drives me NUTS.
Hey StillAlive Studios….FIX THE BLOODY GPS/SAT NAV.
So back to this recent update…According to the Steam discussion group for Bus Simulator 16, the main purpose of the massive update was to position Bus Simulator 16 for a new DLC release. This new DLC is the MAN Lion's City A 47 M Bus. The cost of this DLC is $1.99 USD. Based on the discussions (again in the Steam discussion group) users have had to ask what the massive update contained as there was no initial information provided. Needless to say, the user base isn't pleased. Yes, other games developers release DLC and for the most part I always purchase DLC for the games I truly enjoy in an effort to help the developer. I consider this as an investment. In the example of Farming Simulator 15, I purchased the IT Runner DLC but have never used any of the gear. I considered that an investment in FS17. But with regards to Bus Simulator 16 and the new $1.99 MAN Lion's City Bus DLC…for now, I'll keep my $1.99 in my pocket.
Hey StillAlive Studios….FIX THE BLOODY GPS/SAT NAV.
I'll be honest, I launched Bus Simulator 16 this morning fully expecting the GPS/SAT NAV would have been fixed. I say this because I didn't bother looking up the release notes to the massive download and honestly assumed it contained some fixes that would make me smile. But no….
Here's why this bugs me so much. To my knowledge, there is not a GPS or SAT NAV device on this planet which does not automatically rotate the map. My cheap Magellan I purchased 6-8 years ago auto-rotates. My more expensive Garmin Nuvi auto-rotates. Any map or navigation app on my Android devices auto-rotate. Back before all this fancy Sat Nav stuff became available/affordable and you were forced to use the old paper street maps, what was the first thing you did when using them? Yep, rotate it based on the direction you were driving. So why on earth would StillAlive Studios not put this functionality in from the very beginning? The GPS system in ATS and ETS2 function correctly. Why not Bus Simulator 16?
While I have no evidence to back up what I'm about to say. But my opinion on why they did it this way is based on either a screwup, a lack of testing or they simply have no clue how a GPS/Sat Nav system is supposed to work.
I've attached three screenshots which I captured from this mornings disappointing game play.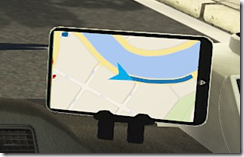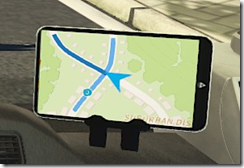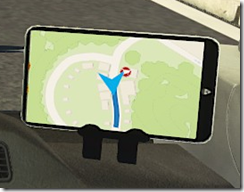 I honestly hope I don't come off as whining about this. Yes the game is functional as it is. But as I've pointed out before, if you develop a game and add the word "Simulation" or "Simulator" to the title, then it needs to meet a certain standard of functionality within the abilities of computer technology. This simply causes this game to fail as a simulator in my opinion.
I'll be more than happy to re-visit this game once another update is pushed out and I hope this is fixed.
Until next time…
Jerry
---