About This Sponsored Review
The product I'm reviewing today was provided to me at no cost in exchange for writing this review. As with all my reviews, it is my intent to provide to you, the reader, a full and un-biased review of this product.
About The Real London City Airport
London City Airport (EGLC) is a small international airport located in the Docklands of East London, England near London's Financial District. The airport features a single 4,948 ft (1,508 m) runway (09/27) which allows for only multi-engine, fixed-wing aircraft capable of flying a 5.5 degree approach. The largest aircraft allowed to conduct operations at London City Airport is the Airbus A318. London City Airport is the 5th busiest airport serving the London area and in 2019 handled over 5 million passengers.
Over the past 18 years, I've had the opportunity to fly into and out of London City Airport numerous times on flights from London to Antwerp, Belgium.
Why Consider Add-on Airports
Microsoft Flight Simulator utilizes satellite imagery from Bing maps to create much of the airport scenery and surrounding area we see in the simulator, it's far from perfect and generally leaves default airports lacking the same level of detail one would might see if visiting in real life. While default type airports have been significantly improved in MSFS (compared with FSX or P3D), there's still many reasons to consider purchasing/installing payware add-on scenery.
The Orbx EGLC London City Airport add-on includes a full PBR representation of London City Airport and the surrounding area with full HD textures throughout. Includes the Excel building and the Tate & Lyle Sugar factory along with other nearby landmarks.
Before & After Images
Default MSFS (left column) Orbx London City (right column). I've set the weather conditions for clear skies and the time is mid-afternoon. Click thumbnail to view full-size image. As you can tell between the before and after images, the Orbx London City Airport scenery adds extra details which are missing in the default scenery.
Additional Orbx EGLC London City Airport Views.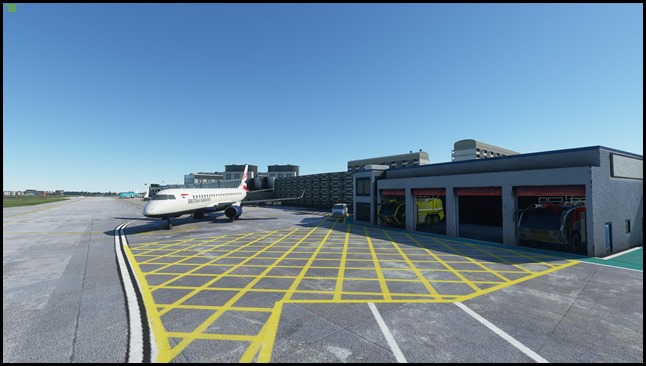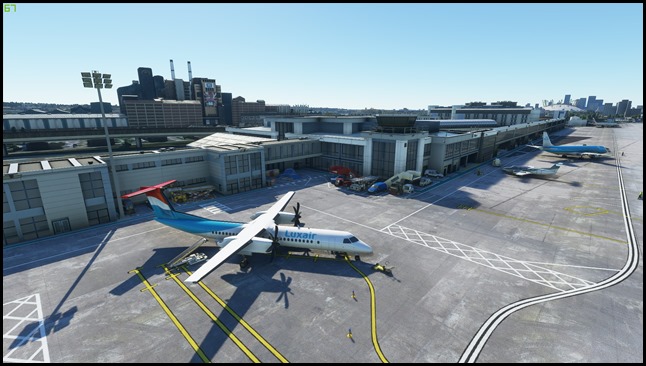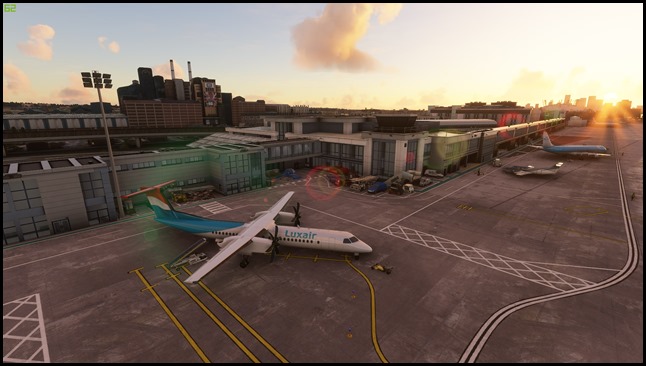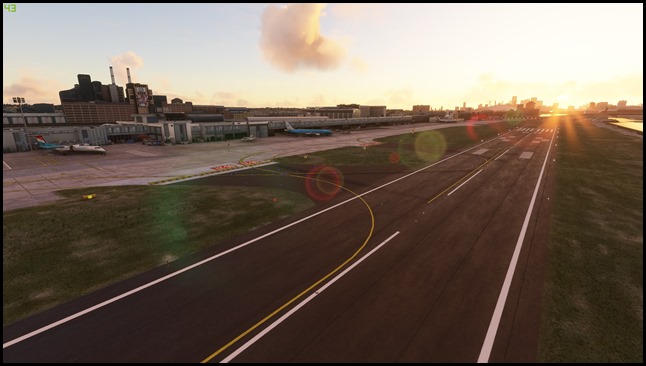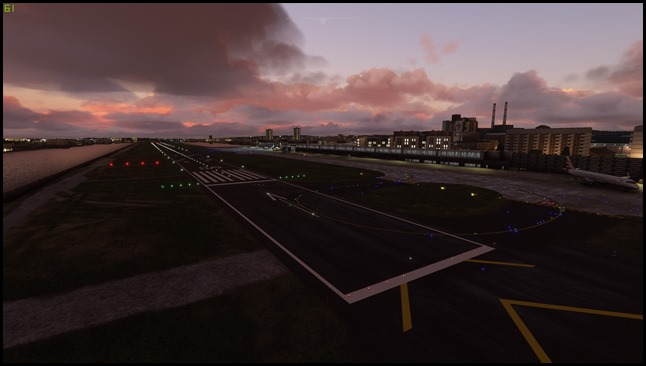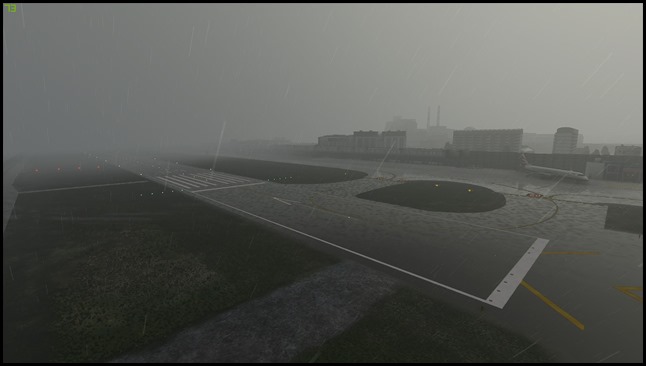 Orbx London City Airport (EGLC) Review
Before writing this review, I've spent a few hours flying into and out of the London City Airport in both the default configuration and also with the Orbx London City Airport installed. During the default experience (flying in the default Cessna 172) my FPS ranged in the 60 to 70+ range. Note: during my default testing I also did not have the London City Pack by Orbx installed as I wanted a true default experience. I'll review the Orbx London City Pack soon.
With Orbx London City Airport installed, and real time weather I witnessed no impact to my FPS as observed with FPS counter in upper left corner. I was still maintaining an FPS ranging from 60 to 70+ during circuit flying in and around the airport with no lag. My hardware specs are as follows: Intel 8700K, GTX1080Ti, 32 GB RAM, 1 TB M.2 SSD and I'm running on Ultra Graphics Settings in MSFS.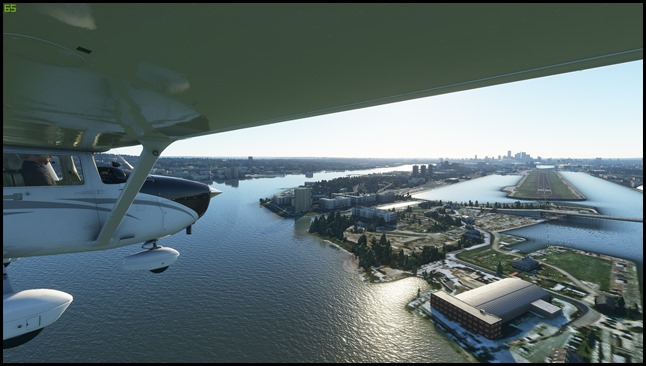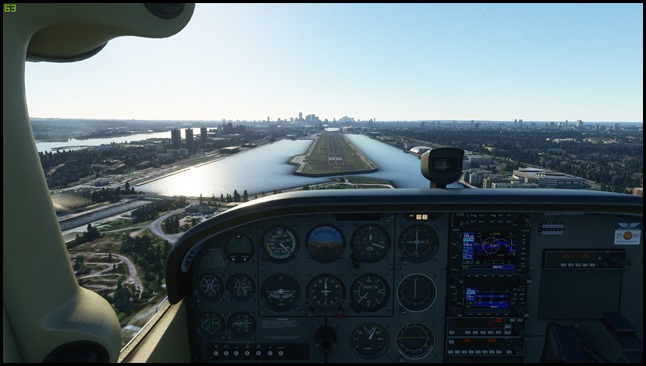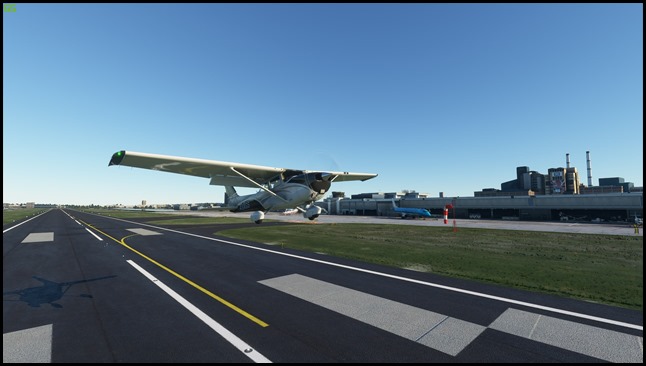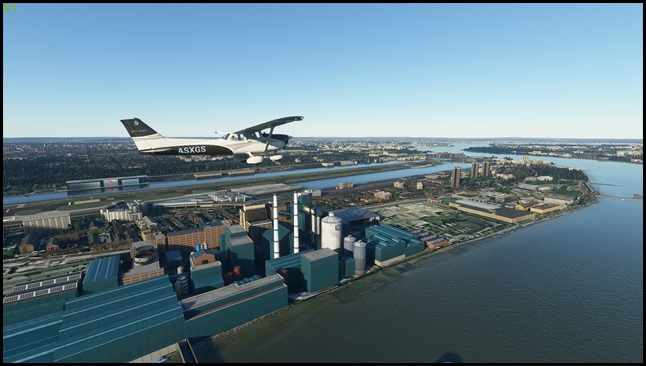 I compared the Orbx London City Airport details with that from Google Earth and noticed no irregularities with the airport including runway and taxiways. I enjoyed the added level of immersion the Orbx scenery has added to London City Airport and surrounding area. As this is an airport I enjoy simulating flights to/from I regard this scenery as a must have for my collection.
How To Purchase
The Orbx EGLC London City Airport add-on can be purchased one of two ways. Users may purchase directly from the MSFS Marketplace (see image below) or from Orbx direct. If purchased from Orbx, you'll need to install via the Orbx Central application. The cost of the add-on is $20.99 AUD.
MSFS Marketplace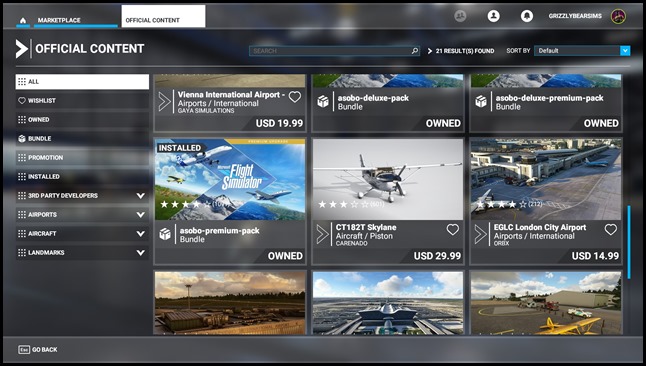 Orbx Central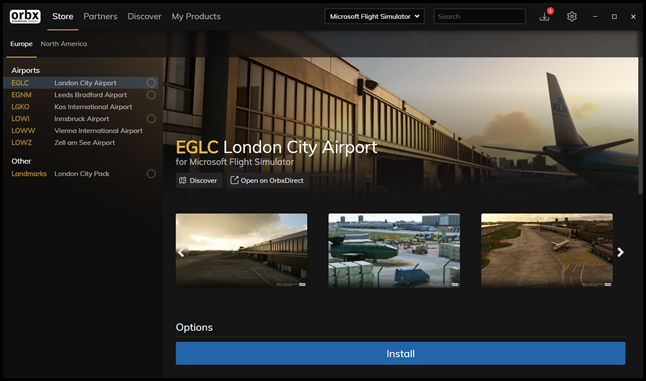 I install in the Main Library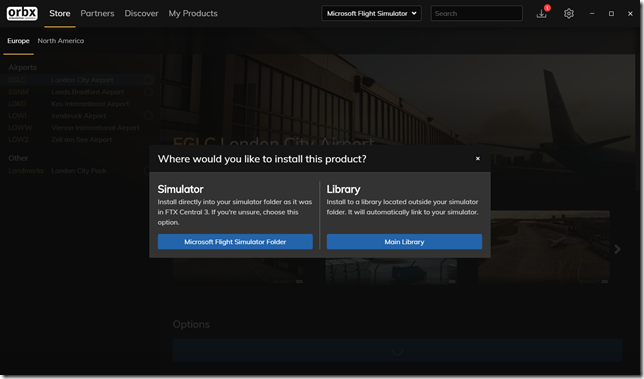 Install Complete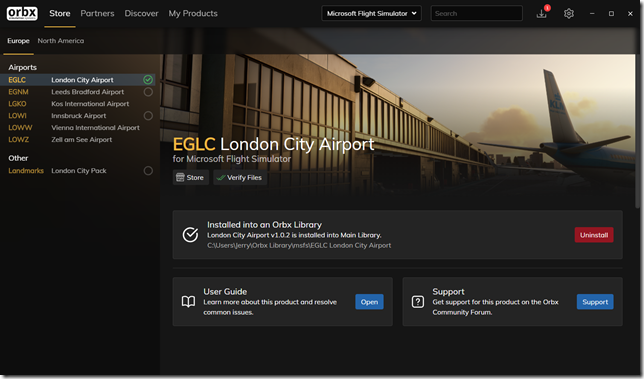 Once installed, just launch MSFS and select EGLC as your departure airport and enjoy!
About Orbx
Orbx has been the leading developer of scenery for flight simulation since 2006 and have published over 800 high-quality add-on products for Flight Simulator X (FSX), Lockheed Martin Prepar3D, Aerofly FS2, X-Plane 11 and now Microsoft Flight Simulator 2020.
About GrizzlyBearSims
Jerry (aka GrizzlyBearSims) is an independent blogger and avid flight simulation enthusiast covering the flight simulation hobby for over 10 years. He began flying computer based flight simulators in the early 80's on the Commodore 64 and today enjoys both Prepar3D and Microsoft Flight Simulator.
I would like to thank Orbx for the opportunity to review EGLC London City Airport and provide this review to the readers of my GrizzlyBearSims.com blog site. If you have questions regarding this scenery, please visit the GrizzlyBearSims Discord server and let's discuss.
Thank you for taking the time to read this sponsored review.
Until next time…
Happy Flying!!!
Jerry