A few days ago I reviewed all the various options you have in choosing a flight simulation application.  I covered everything back to FSX and everything forward to Dovetail Games Flight Sim World, X-Plane and my favorite Prepar3D.
While some simulation game titles such as Truck Sim, Farm Sim etc. can be played with just a mouse and keyboard or even a slight upgrade to an X-Box style controller, the same really can't be said for flight simulation.  Yes, you can certainly fly only with the keyboard and mouse, but I'm confident that you'll find learning to fly much, much easier with a good joystick setup.  For me, flight simulation is more than just flying from point A to point B.  It's the extra level of immersion which a good set of controls provide and the ability to improve my virtual flying skills with each and every flight.
If you are going to spend your hard earned money on a new flight sim application, then consider spending a little bit more and purchasing a good joystick.  From my early days with the Commodore 64 all the way up until approx. the late 90's or early 2000 timeframe, that is all I used was a joystick.  A very good joystick at a reasonable price is the Logitech Extreme 3D Pro Joystick.  Amazon currently lists this joystick at $34.99.  The 3D Pro might be considered entry level today, but that hasn't always been the case.  When I purchased my first 3D Pro (just a few years ago) it was over $100 and it also works well with Farm Sim.  The joystick will do everything you need it to do from controlling throttle, rudder, ailerons and offers buttons which can be easily programmed to control flaps, landing gear etc.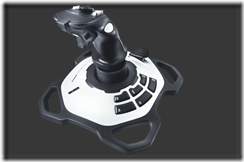 Of course, just like with everything else…there are many different options you have in the joystick department.  If you are looking for something a little more advanced then look into the CH Products Flight Sim Yoke and add the CH Products Pro Pedals for ultimate rudder control and precision landings.  The Yoke sells on Amazon for around $130 and the pedals for about $120.  The yoke offers a built in throttle, prop and mixture controls along with toggle buttons for flaps and gear.  Additional thumb control buttons can be programmed to suit your needs.  I've had my CH Products Yoke for well over 15 years and last year I replaced my pedals which had stopped working after about 12 years.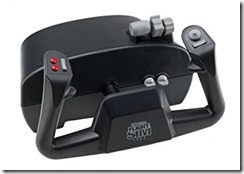 The CH Products Pedals can certainly be added at a later time.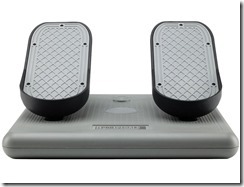 You still have many other cool hardware accessory items you can add to increase your level of realism and fun.  I'll cover more of these in a later article.  The purpose of this posting is to provide you with a few examples to get you thinking.  I own and use these items in my setup and can tell you that if you take care of them, they'll provide years of flight sim fun.
Until next time…
Happy Flying!!!
Jerry