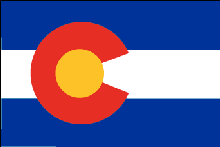 It's been a while since I've paid American Truck Simulator some love here on my blog. That doesn't mean I haven't been enjoying grinding the gears throughout Idaho. The Idaho DLC was released a few weeks ago and in my opinion, it's one of the best releases I've seen for the trucking simulator franchise. As a result, I'm really excited to see what SCS Software provides to us in the upcoming Colorado DLC.
The Colorado DLC has been highly anticipated by myself for many reasons. First, I live here. I've called Colorado home since '98 and have driven all over the state in the 22 years I've lived here. Second, (if done right) I believe Colorado will offer a very unique driving experience which we've not seen in the previous state DLC releases. While many of us ATS fans have had the pleasure of driving in Colorado via the Coast to Coast map mod, I believe the official SCS version will blow us all away.
From all evidence available via the communications SCS has provided to us, they truly understand how important Colorado is both in the Midwest, the US and North America. Regardless if you're driving I-25, I-70, I-76 or the busy stretch of US 287, I believe the Colorado DLC will provide many challenges and a whole lot of fun.
What's Next
Of course, ATS always has us asking "What's Next" as for map DLC releases for American Truck Simulator. I've often tried speculating, guessing or whatever you might want to call it as to which US state will appear on the radar. For me personally, Texas (my birth state) is also very high on my radar, but could Texas be next? Or will SCS continue their north expansion out of Colorado and work on Wyoming/Montana? I'm sure SCS has a clear plan and more should be known once Colorado has been released.
Until then, I'll continue exploring Idaho and make my way towards Utah as I believe one of the first drives I'd like to take once Colorado drops is from Utah to Denver across I-70.
Until next time…
Happy Trucking!!!
Jerry