I've written a lot about my thoughts on the Boeing 787 Dreamliner for MSFS over the past year or so.  I've speculated on whether QualityWings would be bringing their Dreamliner to MSFS and I've shared my own thoughts and comments about the wild rumor that perhaps PMDG was working with QualityWings in some capacity to finally bring the product to MSFS. I'm happy to say that none of that no longer matters to me.  The wait is finally over, the almost near perfect replacement for the QualityWings 787 Dreamliner is here, and it's available right now!
Before I ramble on.  From what I've heard around the flight sim community. QualityWings is all but dead.  A few months ago the word was that most of the developers have left and not only were their customers left in the dark about any future plans, so were the beta testers.  While I suppose QualityWings could at some point get their act together and finally bring their products to MSFS, I'm sorry to say that they are a day late and many dollars short.  Let's face it.  QualityWings only has three products in their current portfolio for FSX/P3D.  That being the British Aerospace 146, the Boeing 757 and the Boeing 787.  JustFlight has their 146 Professional, BlueBird Simulations is doing a fantastic job with the Boeing 757 and hopefully will release in early 2024.  As for the Dreamliner….again, what is available right now as 100% complete freeware rivals anything QW could bring to market.
Yes, if you own the Premium Deluxe version of Microsoft Flight Simulator 2020 you too could be flying in an almost near perfect version of the awesome Boeing 787 Dreamliner is available today in the 787-9 variant via the Flightsim.to website.  I've been enjoying the 787-9 developed by Horizon Simulations since it released just over a week ago.  While I describe this add-on as "almost near perfect", there are a few small issues that I'm sure will be addressed over the next few weeks that will bring it to absolute perfection.  The biggest issue that most flight sim enthusiasts have with this aircraft has to do with the rotation.  The aircraft seems to be very nose heavy and is somewhat slow to respond when pulling back on the yoke.  But as I said, this is being addressed and I expect to be fully resolved in the next few weeks.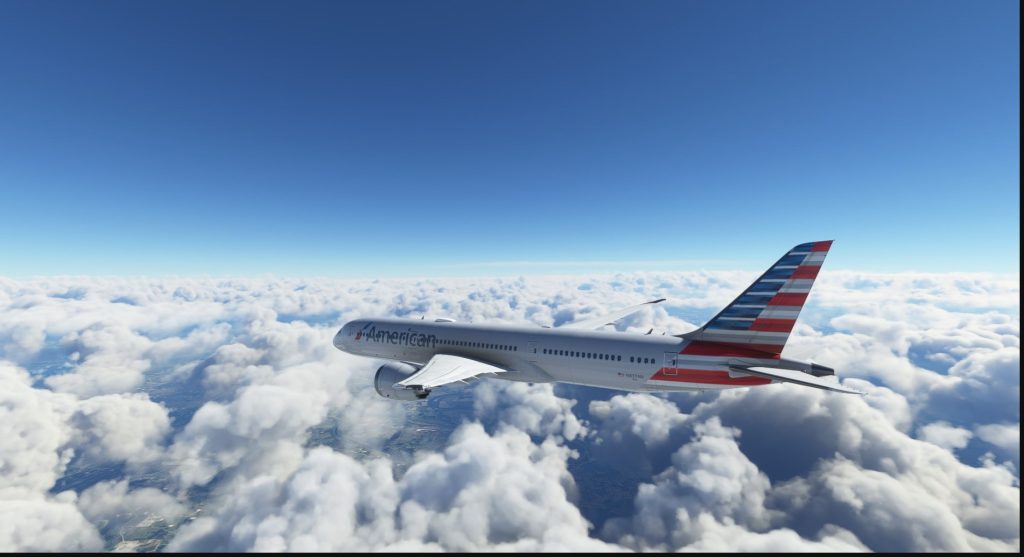 Of course, the Horizon Simulations Boeing 787-9 has only been made possible by the AAU2 or Aircraft & Avionics Update which released back in June and the addition of the more recent changes allowing Simbrief integration into the CDU as it fully capitalizes on these now default systems into the base Boeing 787-10 Dreamliner.
In addition to the Horizon Simulations Boeing 787-9 which is available today, the Kuro 787-8 is also expected to be updated with the same Simbrief integration and hopefully will be available soon.
So if you've been longing for a quality long-haul Boeing aircraft, then look no further than the Horizon Simulations Boeing 787-9.  Make sure you grab the livery pack which also includes dozens of high quality liveries for both the 787-9 GE and the 787-9 RR engine variants.  I truly don't believe you'll be disappointed.
If you do not own the Premium Deluxe version of Microsoft Flight Simulator, I believe you can upgrade via the Microsoft Store (not sure how it works if you purchased via Steam).  But the cost to upgrade, in my opinion is well worth it to gain access to this awesome aircraft.
Until next time…
Happy Flying!!!
Jerry